Highly Anticipated Cereal Hits Shelves — Kellogg's® Unveils New Cinnamon Frosted Flakes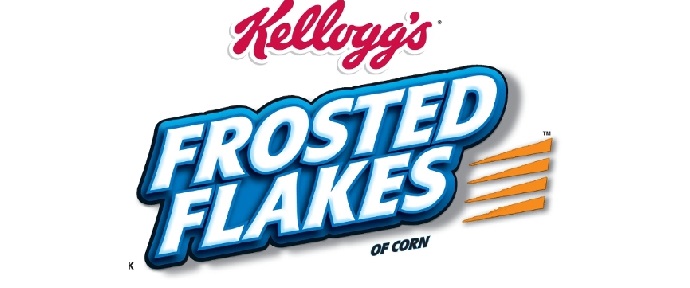 As Kellogg's Frosted Flakes® fans took to social media to describe cinnamon on our cereal as a "game changer," and the "best idea [they] have ever had," we knew it was time to listen to their rumbling stomachs. Which is why this November, Kellogg's Frosted Flakes is bringing cinnamon and Frosted Flakes together at last and unveiling Kellogg's® Cinnamon Frosted Flakes™. The development of the new flavor is a long-awaited innovation and was 100 percent driven by fan demand and preferences, with one Twitter user even offering to pay us a very reasonable amount of $9,000 for a box.
"Our goal is to deliver the best possible flavor to our fans in the best possible way," said
Joanna Grennes
, Senior Director for
Kellogg's
U.S. Morning Foods R&D.  "In fact, cinnamon ranks as the top flavor request among
Frosted Flakes
lovers, so this innovation made perfect sense. Fan input was the driving force of the
Cinnamon
Frosted Flakes
development process – it truly was a flavor developed for them."
At Kellogg's, we engaged our hungry fans to hear what they wanted, allowing them to weigh in throughout the process – from the type and amount of cinnamon to the frosting method for the perfectly flavored flake. Our Kellogg's Research & Development team considered more than 100 variations, evaluating the intensity of the cinnamon as well as the addition of vanilla and notes of caramelized sugar and maple to help bridge from the classic Frosted Flakes flavor profile before settling on the final sweet combination – using real korintje cinnamon.
The method of applying the new cinnamon flavor was also carefully considered. After first exploring a more traditional "dusting" application and receiving taste test feedback that the cinnamon washed off with the addition of milk, our R&D team enveloped the cinnamon within the coating to create a truly "frosted" cinnamon flake, delivering deliciousness worthy of our fans' Twitter praise in each bite.
Kellogg's Cinnamon Frosted Flakes begins to hit stores this month, and will be widely available in January 2017, when Tony the Tiger, Cinnamon Frosted Flakes' biggest fan, will hit the road to spread the gr-r-reat news across the country and personally unbox the delicious sweet spark people have been waiting for.
The release of Kellogg's Cinnamon Frosted Flakes follows on the heels of the successful "Let Your Gr-r-reat Out" platform launch, which encourages dads and tweens to be true to themselves and proudly share with the world what makes them gr-r-reat. The new platform has already led to growth for Frosted Flakes, the No. 1 kid's cereal, with 2016 Q3 sales delivering the highest quarterly increase in over three years.
For more information on Kellogg's Cinnamon Frosted Flakes, and to keep up with Tony as he spreads his "Let Your Gr-r-reat Out" message, follow him on Twitter under @RealTonyTiger and visit Frosted Flakes on Facebook.
About Kellogg Company
At Kellogg Company ,we strive to make foods people love. This includes our beloved brands – Kellogg's®, Keebler®, Special K®, Pringles®, Kellogg's Frosted Flakes®, Pop-Tarts®, Kellogg's Corn Flakes®, Rice Krispies®, Cheez-It®, Eggo®, Mini-Wheats® and more – that nourish families so they can flourish and thrive. With 2015 sales of $13.5 billion and more than 1,600 foods, Kellogg is the world's leading cereal company; second largest producer of cookies, crackers and savory snacks; and a leading North American frozen foods company. Through our Breakfasts for Better Daysä global hunger initiative, we've provided more than 1.4 billion servings of cereal and snacks to children and families in need around the world. To learn more, visit www.kelloggcompany.com