Hershey Adds Extra Delight to the Most Popular Holiday Traditions with a Sweet Candy Pairing Guide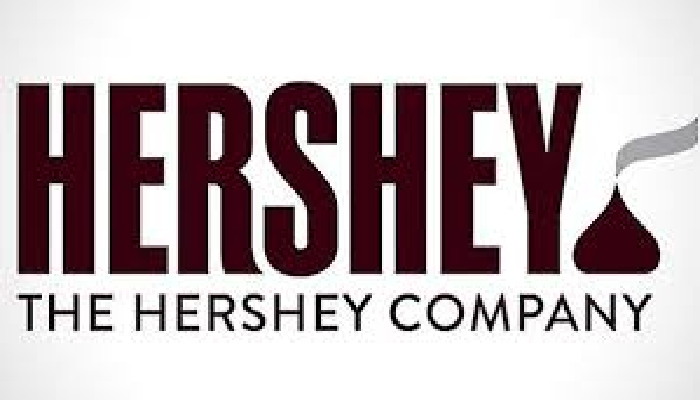 Hershey knows the holidays are a special time of year for making extra sweet memories with loved ones whether that is enjoying your favorite holiday treat with HERSHEY'S KISSES on top or going to look at holiday lights. In fact, according to a new survey from Hershey conducted with OnePoll*, a majority of people agree that it is important to celebrate traditions around the holiday season. To make all those cherished, sacred traditions just a little bit sweeter this season, Hershey created a special candy pairing guide designed to perfectly match one of its delicious holiday offerings with the most popular traditions unveiled in their recent survey. The guide features seasonal favorites like HERSHEY'S KISSES wrapped in festive foils and Reese's Trees, as well as new products like HERSHEY'S Holiday Bars.
Enjoy the perfect combination of Reese's peanut butter and milk chocolate in the fitting seasonal shape while decorating your dazzling Christmas tree with lights and ornaments, which ranked as the number #1 most popular tradition nationwide, and in 15 states! Up next, the oversized Reese's 1lb Peanut Butter Cup, already gift tagged and ready to bring to your next gift exchange, is the ultimate treat to make dreams come true for the peanut butter and chocolate lover on your list.
"Hershey knows that magical feeling of being surrounded by loved ones and cherishing every moment this special season brings," said Katie Behrman, associate brand manager, seasons, at The Hershey Company. "We want to help transform those sweet moments into lifelong memories by adding an extra element of delight with our seasonal products like HERSHEY'S KISSES in festive foils, new HERSHEY'S Milk Chocolate Hot Chocolate Bombs and Rolo® Creamy Caramels Wrapped in Rich Chocolate."
Find what tradition is the most popular in your state with Hershey's holiday tradition heat map and then use the candy pairing guide to make sure you're stocking up on the iconic sweets to help make your holiday celebrations even more merry this season! While the most popular activities vary from state to state, such as Utah loving decorating their Christmas trees while New Mexico is ready to settle in for a holiday movie, everyone can find a holiday treat from Hershey to elevate your celebrations!
Favorite Traditions by State:
Decorating the Christmas tree – Utah (82%), New York (79%), Vermont (79%), Tennessee (78%), Washington (77%), North Dakota (76%), Louisiana (75%), Pennsylvania (75%), Montana (74%), Oklahoma (74%), Rhode Island (74%), Arizona (72%), Massachusetts (68%), Delaware (67%), Illinois (64%)
Exchanging gifts – Idaho (79%), Connecticut (76%), Michigan (75%), Georgia (74%), South Dakota (74%), Iowa (73%), Maryland (73%), New Jersey (73%), South Carolina (73%), Wyoming (73%), Kansas (72%), Missouri (72%), Ohio (72%), Wisconsin (72%), Oregon (71%), Hawaii (70%), Minnesota (70%), Colorado (68%), Virginia (67%), Alaska (66%), Nevada (62%)
Watching a favorite holiday movie – New Mexico (81%), Florida (73%), Indiana (73%), Mississippi (72%), New Hampshire (71%), California (70%), North Carolina (65%), Texas (63%), Nebraska (61%)
Going to look at holiday lights/decorations – Kentucky (80%), Alabama (77%), West Virginia (69%), Arkansas (68%), Maine (67%)
Available now, Hershey is spreading holiday cheer all season long with returning candies including the classic HERSHEY'S KISSES in festive foils and in the beloved Candy Cane flavor as well as Reese's Peanut Butter Trees in the fan-favorite seasonal shape. New items for the season also include the first-ever HERSHEY'S Milk Chocolate Hot Chocolate Bombs perfect for crisp winter nights, and gift-worthy HERSHEY'S Milk Chocolate Holiday Bars with 24 varieties of seasonal imprinted images such as stars, wreaths, trees, stockings, and more.
Source: Hershey