Halloween Activities for Seniors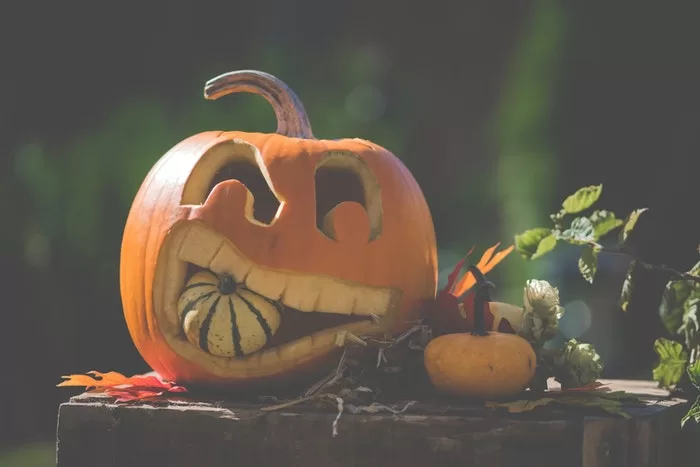 October is one of the most beautiful months of the year. The leaves are changing colours and falling gracefully from the trees onto your neighbourhood's sidewalks, there's the smoky smell of autumn floating in the crisp breeze, and best of all: creepy Halloween decorations are hanging from the houses on your street. Halloween is the celebration of all things ghostly and ghoulish, where children dress up in spooky costumes and go trick-or-treating on the last day of the month.
And if you think Halloween is a holiday reserved only for children, you're very much mistaken! Halloween is a holiday celebrated by people of all ages, from babies to seniors! It's an opportunity to unwind, get creative, and explore your spooky side. Is there a senior in your life, perhaps a family member or friend, who would love to do something festive with you this creepy season? Read on to discover how you can do precisely that with engaging and age-appropriate Halloween activities.
Carve Pumpkins
Carving pumpkins is a traditional, age-appropriate activity because you can do it right at the kitchen table, sitting comfortably in a chair. It stimulates creativity and motor skills by using your hands and imagination. Be sure to find soft pumpkins to ensure easy, seamless carving and to avoid accidents with the knife. It's always a good idea to be extra cautious when using sharp objects, and consider inviting a few people to partake so there are lots of eyes and hands at the table to oversee the festivities.
Look for spooky Jack-o-lantern patterns online, or come up with your own unique carving ideas. Spend an entire afternoon or evening carving your pumpkins, keeping the seeds to roast as a snack for later.
Make Homemade Halloween Decorations
Another Halloween activity you can enjoy right in the comfort of home is making Halloween decorations. Lay everything out on the kitchen or dining room table and start making window decorations that will spook all the neighbours! Get some craft supplies from your local Toronto area dollar or craft store — including glue sticks, scissors, scrap paper, and Halloween-specific imagery such as paper skeletons, creepy googly eyes, and black cats.
Tell Ghost Stories
To encourage social interaction, memory, and cognitive skills, consider sitting down with your family member or friend to share ghost stories. You could either read to them from a book, tell scary experiences from your past, or folktales passed down from generations. Be sure to make some tea or punch to go along with your tales, and don't forget to keep the shades down to create the perfect Halloween mood lighting!
Get Some Help at Home
If you'd love to provide companionship to your loved one for more than just one day out of the month, consider the benefits of private home care services in Toronto and the surrounding area. With the right home healthcare agency, a Personal Support Worker (PSW) could visit your loved one multiple times per week or as needed to help around the house and engage in activities on Halloween and all throughout the year.
With pumpkin carving, craft making, and a little bit of help at home, your loved one will have a spooky Halloween to remember.