Greater Consumer Awareness to Fuel More Shopping on Small Business Saturday, According to NFIB/American Express Research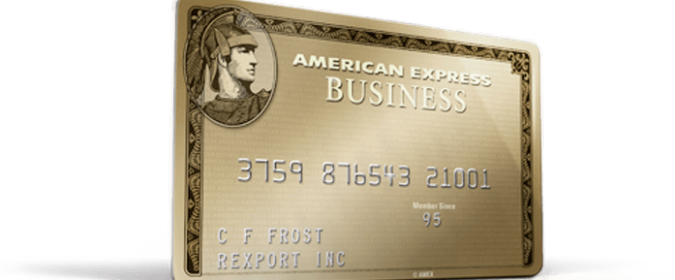 More than 1,400 Neighborhood Champions across all 50 States to Help Rally their Communities with Events and Activities to Bolster Support for Small Businesses on November 30th
NEW YORK: Consumers across the country say they'll rally behind one of the most important shopping days on the calendar for small businesses –Small Business Saturday. A day created to address one of small business owners' most pressing needs – more customers. According to the second annual Small Business Saturday Consumer Insights Survey, awareness of Small Business Saturday among U.S. consumers shot up to 44% compared to 34% during the same period a year ago.  In addition, 77% of those aware of the day say that they plan to "Shop Small" this year. That translates to tens of millions of -consumers across America who say they plan to patronize a small business on November 30th, the Saturday after Thanksgiving. The forecasted increase in shopping activity should come as welcome news to retailers facing the shortest holiday shopping since 2002.
"Small Business Saturday has really resonated with consumers who are eager to show support for their neighborhoods," said Susan Sobbott, president at American Express OPEN. "Shoppers have made their intentions clear, and we expect Small Business Saturday to be an incredible boon for independent businesses across the country."
Additional findings from the Small Business Saturday Consumer Insights survey include:
Consumers say they would attend a community event on Small Business Saturday (44%);
Part of the reason consumers are attracted to small businesses is because they are able to find gifts for people who are hard to shop for (70%);
One fifth (21%) of consumers said one of the main reasons they patronize small businesses is because they offer better prices; and
The top five places that consumers plan to shop on Small Business Saturday are food stores (38%), restaurants (37%), clothing stores (35%), bakeries (34%) and gift/novelty stores (31%).
"When people shop at small and independent businesses, they are giving back to their communities in a big way," said NFIB President and CEO Dan Danner. "It is very encouraging to see that the intent to  "Shop Small" grows each year and we expect this year's Small Business Saturday to be a great success for Main Street."
With more consumers planning to shop, small business owners appear ready. According to small business owners polled earlier this month for the Small Business Saturday Insights Survey, of those small business owners incorporating Small Business Saturday into their holiday plans, 70% say Small Business Saturday will be helpful in attracting new customers and 67% will offer discounts to drive consumers to "Shop Small" on November 30.
"We are seeing great support from the community and local businesses," said Sobbott. "Our research shows that more than half (52%) of consumers say the primary reason they choose to shop at a small business is because they feel it is important to their neighborhood and community."
Communities Come Together To Take Small Business Saturday to the Next Level
American Express has created a "Neighborhood Champions" program, working with business organizations like the U.S. Chamber of Commerce, the American Independent Business Alliance (AMIBA), the U.S. Black Chambers, Inc., the Latino Coalition and theAmerican Chamber of Commerce Executives (ACCE), to support communities throughout the country in organizing Small Business Saturday events and activities. To date, more than 1,400 Neighborhood Champions have signed up to rally businesses in their municipalities to partake in local activities leading up to and on the day.
Consumer Incentives to Shop Small
American Express will again this year extend a special offer to Card Members who shop on Small Business Saturday. Card Members who register an eligible American Express® Card will receive a one-time $10 statement credit when they use their registered Card to spend $10 or more on 11/30/13 in a single, in-store transaction at a qualifying small business location that appears on the Small Business Saturday Map. Registration is limited and opens on November 24th at ShopSmall.com. Corporate Cards and all prepaid Card products (other than American Express Serve®) are not eligible.  Online transactions do not qualify.  Offer terms and conditions apply and are available at ShopSmall.com/OfferTerms.
To find qualifying small business locations visit the Small Business Saturday Map®, which will be available at ShopSmall.com beginning on November 21st.
About the Survey
The Small Business Saturday Consumer Insights Survey was conducted among a nationally representative sample of 1,000 males and females 18 years of age or older.  The sample was collected using an email invitation and an online survey. The study was conducted anonymously by Redshift Research between November 1st and November 5th, 2013.
About Small Business Saturday
November 30th marks the fourth annual Small Business Saturday, a day to support the local businesses that create jobs, boost the economy and preserve neighborhoods around the country. Small Business Saturday was created in 2010 in response to small business owners' most pressing need: more customers. Since its inception, Small Business Saturday has been become a global phenomenon, spreading to the UK, Australia, Israel, Canada, South Africa and Asia.
About NFIB
NFIB is the nation's leading small business association, with offices in Washington, D.C., and all 50 states. Founded in 1943 as a nonprofit, nonpartisan organization, NFIB gives small and independent business owners a voice in shaping the public policy issues that affect their business. NFIB's powerful network of grassroots activists sends their views directly to state and federal lawmakers through our unique member-only ballot, thus playing a critical role in supporting America's free enterprise system. NFIB's mission is to promote and protect the right of our members to own, operate and grow their businesses. More information about NFIB is available online atwww.NFIB.com/newsroom.
About American Express
American Express is a global services company, providing customers with access to products, insights and experiences that enrich lives and build business success.