Gojek Integrates with DBS Paylah! Platform to Expand Access to Ride-hailing Service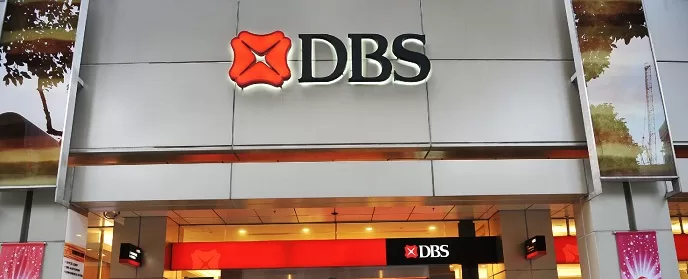 More than 1.7 million users can now book and pay for their Gojek rides on DBS PayLah!
DBS Bank and Gojek announced that more than 1.7 million DBS PayLah! users can now book and pay for their Gojek rides directly through the PayLah! platform. The move will provide more convenient access to transport services and boost the adoption of digital payments.
The integration of Gojek's services into the DBS PayLah! platform deepens the strategic partnership between the two companies, which was inked in 2018 at the time of Gojek's launch in Singapore, where all five million DBS/POSB customers enjoyed exclusive early access to Gojek's services. It follows the successful rollout last year of DBS PayLah! as a default in-app payment option in the Gojek app, which enables users – who may not own a debit or credit card and need an alternative to cash payments – to enjoy the convenience of digital payments and greater peace-of-mind from not having to manage physical money. More than 100,000 Gojek rides were booked by PayLah! users in the first month of the launch.
"Consumers can fully appreciate the importance of digital payment options especially as we recover from the Covid-19 pandemic, with personal hygiene and safety now being prioritised highly. This is evident from the exponential increase witnessed in the adoption of our digital banking and payments services," said Shee Tse Koon, DBS Singapore Country Head. "Ride-hailing is among one of the most frequently used services by our DBS PayLah! users. Allowing them to now conveniently book and pay for their Gojek rides via PayLah! further enhances their user experience as there's no need to toggle between apps. The integration also enables us to better engage PayLah! users via our large range of services and personalised offers curated just for them, to help serve their everyday needs."
The adoption of digital payments for ride-hailing continues to grow, with Gojek's daily ride-hailing transactions paid for in cash dropping from 35% to 30% from mid-2019 to mid-2020. According to Gojek, education institutions are common destinations among commuters who continue to choose to pay for their rides in cash.
"These commuters are likely tertiary students who receive their monthly allowance from their parents in cash," explained Shee. "We are working with several tertiary education institutions on a financial literacy curriculum, where we teach students financial planning concepts and fundamentals of digital payments via our NAV Planner. This has helped, and will continue to help, shift the traditional cash-based approach so that more students can make use of digital payments."
Lien Choong Luen, General Manager of Gojek Singapore, added: "The integration of a Gojek tile in the DBS PayLah! app is timely and benefits users of both PayLah! and Gojek. Not only will it facilitate more convenient access to our ride-hailing service, it also strengthens the use of cashless payments among our commuters, which is key as we adapt to a new way of living where hygiene, health and safety have become paramount. To create a safer ride environment, we have been encouraging customers to use contactless payments and providing complimentary car sanitisation services to driver-partners. We look forward to working with DBS – which has been a valued strategic partner – to find new ways to support and delight our users."
In April, DBS and Gojek collaborated on several initiatives to extend support to Gojek's driver-partners and the wider community in Singapore. They include:
A three-part financial planning webinar series by DBS for Gojek driver-partners, which covered topics such as managing one's personal finances and how to plan for your children's education needs.
Enabling the instant transfer of earnings support funds to Gojek's driver-partners during the circuit breaker period, for which DBS waived all payment processing fees as goodwill.
Delivering care packs to 2,000 households in Singapore under the "PAssion CARES for You" initiative, as food ration deliveries to vulnerable households by volunteers were affected in view of restrictions imposed during the circuit breaker period.
To commemorate the launch of the new integration, the first 20,000 customers who book a Gojek ride through DBS PayLah! between 13 July and 31 August can redeem a cash rebate of SGD 3. DBS will also offer Gojek riders personalised offers or rebates curated from DBS PayLah! partners such as Dunkin' Donuts, Gong Cha and Foodpanda. For more information, visit: go.dbs.com/sg-gojek
Source: DBS