Go Bananas For The Latest Addition To The Kellogg's Raisin Bran® Line-up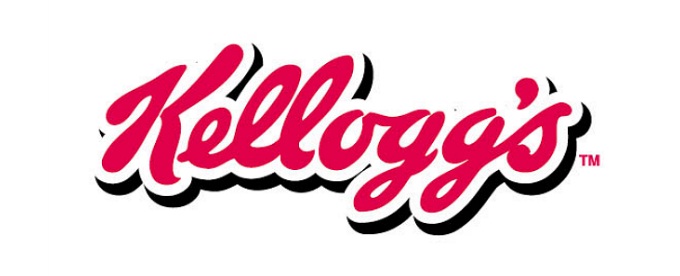 Kellogg's Raisin Bran  with Bananas
Kellogg's Raisin Bran® with Bananas adds breakfast fruit favorite to your cereal bowl with real banana slices
Hitting shelves now, new Kellogg's Raisin Bran® with Bananas includes real, delicious slices of bananas, the No. 1 breakfast fruit choice among consumers1. A top-requested flavor from Kellogg's Raisin Bran® fans2, new Kellogg's Raisin Bran with Bananas is a soon-to-be morning routine staple, as it adds a new fruit twist on a traditional favorite.
"We're committed to providing the tasty and nutritious food options our consumers want," said Sam Minardi, Marketing Director for Kellogg's Morning Foods. "So, we looked to consumer requests and preferences for our newest addition to the Kellogg's Raisin Bran lineup, and both led us to Kellogg's Raisin Bran with Bananas."
For fans craving a breakfast that is wholesome yet convenient and delicious, Kellogg's Raisin Bran with Bananas provides real fruit and a good source of potassium in every bowl. The addition of real banana slices is a simple, sweet complement to the crispy bran flakes, sun-ripened raisins, and whole grains and fiber Kellogg's Raisin Bran lovers enjoy.
Kellogg's Raisin Bran with Bananas is being released now at all major retailers and grocery stores where breakfast foods are sold for a suggested retail price of $3.99. For more information on the new cereal, visit www.Kelloggs.com.
About Kellogg Company 
At Kellogg Company (NYSE: K), we strive to enrich and delight the world through foods and brands that matter. Our beloved brands include Pringles®, Cheez-It®, Keebler®, Special K®, Kellogg's Frosted Flakes®, Pop-Tarts®, Kellogg's Corn Flakes®, Rice Krispies®, Eggo®, Mini-Wheats®, Kashi®, RXBAR® and more. Net sales in 2017 were approximately $13 billion, comprised principally of snacks and convenience foods like cereal and frozen foods. Kellogg brands are beloved in markets around the world. We are also a company with Heart & Soul, committed to creating three billion Better Days by 2025 through our Breakfasts for Better Days global purpose platform. Visit www.KelloggCompany.com or www.OpenforBreakfast.com.
1 NPD Eating Patterns in America 2017, Sept. 2017
2 Datassential Trend Adoption Testing, Dec. 2016
SOURCE: Kellogg's