Global Brands Magazine Interview with Ms. Lucia Liu, Chief Brand Officer of TECNO Mobile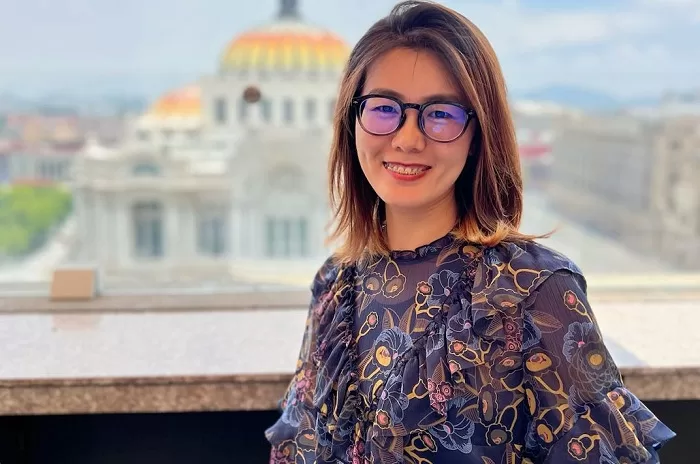 Global Brands Magazine was pleased to have the opportunity to interview Ms. Lucia Liu, Chief Brand Officer of TECNO Mobile.
1. What makes TECNO Mobile different from its competitors?
As an innovative technology brand, TECNO has a very clear consumer commitment to revolutionizing the digital experience of our consumers, and relentlessly pushing for the perfect integration of contemporary, aesthetic design with the latest technologies. On this journey to be a successful global brand, blow three key areas that distinguishes TECNO from competition.
Firstly, TECNO's Global strategy, which means "Think globally, act locally", ensures TECNO stay on the top tier in the world and strives TECNO to enable more cutting-edge innovation based on the consumer insights from diverse markets, especially in camera innovation and design. The forefront camera technologies are available on TECNO's product lines like the industry-first RGBW+G+P sensitive lens for 64MP bright night portrait on CAMON 19 Pro, and PHANTOM X2 Pro 5G, the world's first smartphone powered bya retractable portrait lens comparable to a professional camera.
Secondly, TECNO is constantly pushing the evolution of design innovations to bring users modern stylish exterior ID design with delicate artistic taste.
Thirdly, a enriching portofolio of smart products to enable consumer build a fashionable digital lifestyle, including a wide range of smartphones, smart wearables, laptops and tablets, HiOS operating systems and smart home products.
2. Is there anything unique about TECNO Mobile's devices?
Guided by its brand essence of "Stop At Nothing", TECNO is committed to unlocking the best and newest technologies for forward-looking individuals, bringing them stylishly intelligent products, that inspires the consumers worldwide to never stop pursuing their best selves and their best futures.
We believe innovative technologies enable people enjoy the latest stylish and intelligent products, which offers a convenient, modern and better life experience.  With this mission, you can see our breakthrough and innovation in technology innovation and modern fashion design in all TECNO products, including the launched CAMON 19 series and the Phantom series as well as the coming new products in 2023. With years' of accumulation and creation, the brilliant photography and videography experience with industry-leading camera technologies as well as the unique artistic design inspired by artists and the trendy art of work have been the prominent features of TECNO devices now.
3. How did your CAMON 19 smartphone series come about? What was one remarkable achievement during the process?
TECNO CAMON series enjoys great reputation for its professional camera leadership in photography and videography, as well as the pioneer in stylish modern design,  targeting at young, stylish and trendy consumers. Designed for young fashionists, TECNO CAMON 19 series are designed to overcome the traditional challenges associated with photography in nighttime and low-light conditions with style, with such features as a 64MP bright night portrait photography technology and the industry's slimmest 0.98mm bezel.The TECNO CAMON 19 series are the answer for consumers around the world who are seeking a premium smartphone that combines style and performance with an elevated photographic experience.
There are two remarkable achievements on this product. The first one is Samsung's RGBW color filter sensor technology, which adds a white sub-pixel to the existing universal RGB configurations to enable light intake to be enhanced by 30 percent.  With this,  the CAMON 19 Pro's super night camera sets new standards for accurately capturing bright, clear images and portraits in less-than-optimal lighting situations. This is accomplished by employing a sensor system that mimics the focus of a human eye and allows for exceptional light processing, along with a glass lens to significantly increases the brightness of the image.
The other highlight is the industry's slimmest bezel, framing a 6.8-inch FHD+ display on TECNO CAMON 19 Pro, to deliver an unsurpassed immersive experience. The diamond-like coating of 200 million crystals provides a premium texture and avoids fingerprint smudges.
4. Can you tell me what inspired you to develop a smart device that uses "sunlight drawing" technology?
TECNO's key mission is to make unremitting efforts to drive the integration of contemporary aesthetic design with the latest technologies innovations,  to help consumers achieve better life experience and meet their aesthetic pursuits through our products. With this mission, TECNO CAMON 19 Pro Mondrian Edition was brought to the market.
The "sunlight drawing" technology, the key technology applied in TECNO CAMON 19 Pro Mondrian Edition, is inspired by Dutch artist Piet Mondrian's work of arts. The use of light enables dazzling colors, as in Piet Mondrian's effects when depicting the geometric elements consisting of "primary colors" and straight lines, to reflect an equal and harmonious order. TECNO pays tribute to Piet Mondrian by presenting polychromatic photoisomer technology in a classic and minimalist mobile phone design to perfectly inherit his pure artistic spirit. The mobile phone is no longer a mere technology product but a philosophical artwork in the tradition of Mondrian, with the light and shadow transformation from indoor to outdoors.
5. What drives your firm's 'stop-at-nothing' attitude?
We are committed to becoming the most user-centered brand that offers innovative technologies and modern stylish design. For the next 2 to 3 years, we will focus on 3 areas.
First of all, TECNO focuses on serving progressive mavericks. Adhering to the brand spirit of "Stop At Nothing", TECNO is committed to serving people around the world who always pursue self-development, inspiring them to create a better intelligent life beyond imaginations.
Secondly, TECNO is committed to building a comprehensive digital service ecology around two major scenarios – the personal life and family life of our users. Inter-connected with our smartphone, our smart offerings will help consumers build a smart lifestyle.
Thirdly, TECNO continues to push for breakthroughs in premium experiences. While we are constantly committed to technological breakthroughs, we never stop exploring the perfect fusion of innovative technology and modern design, so as to provide modern designed products to our consumers.
6. How do you ensure that your devices are artistic and high-quality?
TECNO is committed to the expansion of mobile phone design and strives to bring artistic beauty to users in the new era, giving technology an artistic touch with innovative breakthroughs in the shape, material and appearance design of the mobile phone manufacturing process.
TECNO's huge data insights indicate today's young generation of consumers' aesthetic expectations toward technological products, which can be the support and direction to the product design in artistic perspective. Take TECNO CAMON 19 Pro Mondrian Edition for example, based on the insights that consumers increasingly expect to experience art and a better life through smart devices in the developing consumer experience economy era, TECNO studied the cutting-edge material innovation technologies and finally applied polychromatic photoisomer technology, which is a process that breaks through the technical limitations of single-color or dual-color discoloration, proposing a large number of design schemes to match CAMON series'"new fashion art" tone, and  finally locked the direction in "Mondrian" style. In the trial production session, the color changing effect and appearance radian have been optimized and polished for several months to ensure the art is in place while having fine details and high-quality.
Meanwhile, TECNO has established manufacturing facilities in several countries and regions, including China, Ethiopia, India, Bangladesh and so on to provide high-quality products and to spur on manufacturing development. Moreover, Carlcare, TECNO's after-sales service brand, has more than 2,000 service contact points (including third-party cooperation points), plus 7 large repair centers to provide professional and efficient after-sales service to its customers to make sure the users can always keep good quality devices on hands.
7. Can you tell me about the upcoming devices your company will release in 2023?
On December 7th, 2022, TECNO just unleashed its New Flagship PHANTOM X2 Series and its new laptop MEGABOOK S1.  PHANTOM X2 Series are powered by MediaTek's flagship Dimensity 9000 5G chip, the world's first TSMC 4nm 5G mobile SoC. With cutting-edge 4nm craftsmanship, it provides the strongest performance, the most advanced power efficiency, and an incredibly smooth user experience with an AnTuTu Benchmark score above 1,000,000+.
And in the coming 2023, TECNO CAMON 20 series are expected to be brought with unprecedented artistic design as well as photography and videography innovations. TECNO's SPARK series and POVA series will have new products to the markets for the users as well.
8. In a world where technology is constantly evolving and new smart devices are opening up almost every day, how do you plan on steering TECNO Mobile to keep it relevant for new customers of the young generation?
We are always with our users. TECNO has successfully expanded its business to more than 70 countries and regions around the world by adhering to its core strategy of "think globally, act locally"(Glocal), satisfying the consumers' real needs. By August, 2022, TECNO has more than 160,000 retail networks worldwide. TECNO has built positive collaborations with global partners for many years, and now has more than 400 partners, creating a strong and robust partner ecosystem.
With global thinking, talents, technology innovations and resources, TECNO has been at the forefront of industry trends in both technology evolution and insights on consumers' demand. These enable TECNO bring the industry's cutting-edge innovations to its new devices and make it possible to be cooperated with international partners to bring the users the most trendy design to the users. Meanwhile, we act locally. TECNO has always innovated and localized our products based on local people's needs and the characteristics of local markets. We've adapted big data to the needs of local users by building a localized sampling database, developing unique technological reserves over many years utilizing tailor-made AI algorithms. By playing to our technological strengths and developing new technologies for years ahead, we're able to effectively meet the needs of the local market and deliver smarter products and services to consumers.
As consumers' demand keeps evolving and aspires to be connected with a better future, with "Stop At Nothing" as our tagline, TECNO will continue premiumizing its service and products by offering leading camera experiences and stylish designs with artistic finishes that our consumers appreciate most. By doing so, our consumers are empowered with a positive mindset of limitless possibilities, staying connected with the latest technology and confidently showing their style and identity.