GE Healthcare Announces Omnyx Agreement with Argent Global Services to transform Digital Pathology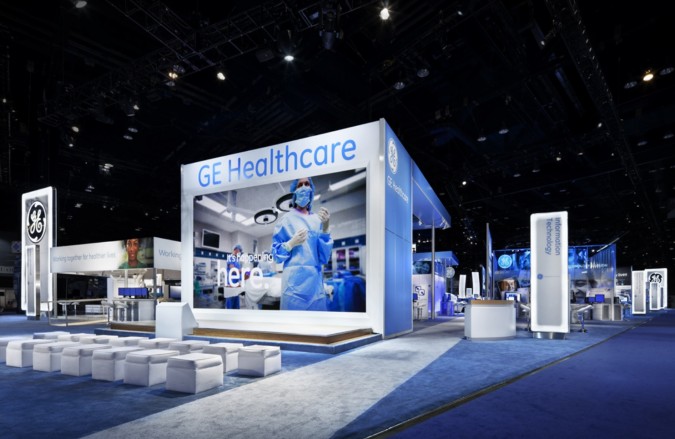 Latest Collaboration Enhances Cutting-Edge Capabilities to Improve Workflow and Reliable, Consistent Processes
 PITTSBURGH, PA, March17, 2015 —Omnyx, LLC, the digital pathology joint venture between University of Pittsburgh Medical Center (UPMC) and GE Healthcare, today announced a memorandum of understanding with Argent Global Services, a process engineering and management consulting firm, to help revolutionize the pathology laboratory. The agreement is intended to provide hospitals and academic research facilities with operational consulting and change management solutions that enhance workflow efficiency and enable seamless transition for adopting digital technologies in pathology labs.
 Digital pathology is a new area for many pathologist labs that traditionally used microscopes to examine tissues. The increased occurrence of cancer in recent times has raised the urgency to embrace digital technologies as they have the potential to enhance clinical and operational results. Digital pathology has the ability to cut slide processing time by 25 percent[1]. The use of digital pathology also enables more collaboration with care teams, which studies has shown that seeking a second opinion or collaborating with the care team has the potential to improve the diagnosis and treatment plan in nearly one in 10 patients[2], [3].
"As pathology ushers in the new, digital era, we believe that its success will rely greatly on three key aspects – smart scanners, brilliant software and leveraging the full potential of these technologies with transformative consulting," said Mamar Gelaye, CEO of Omnyx. "Collaborating with industry leaders, like Argent, allows us to strengthen our offering in each of these aspects, and is additional proof of our commitment to transform this critical field."
 Through this agreement, Omnyx will leverage Argent's 20 years of consulting expertise to add a range of pilot offerings into its consulting portfolio around:
·         Operations improvement
·         Organizational change management for digital pathology
·         Performance assessment and benchmarking
 "Together, we aim to improve digital pathology workflow and, ultimately helping pathologists connect patients with the right treatment," said Steve Stone, Managing Director of Argent. "As pathologists adjust to new scanning equipment and software, our joint consulting services will work with them to make a seamless transition, and transform the way in which their labs utilize smart scanners and brilliant software throughout the clinical process."  
The new offerings are expected to be available to customers through Omnyx later this year.
 About GE Healthcare
GE Healthcare provides transformational medical technologies and services to meet the demand for increased access, enhanced quality and more affordable healthcare around the world. GE (NYSE: GE) works on things that matter – great people and technologies taking on tough challenges. From medical imaging, software & IT, patient monitoring and diagnostics to drug discovery, biopharmaceutical manufacturing technologies and performance improvement solutions, GE Healthcare helps medical professionals deliver great healthcare to their patients. www.gehealthcare.com
 About Omnyx
Omnyx, LLC is a joint venture of GE Healthcare and UPMC (University of Pittsburgh Medical Center) with locations in Pittsburgh, PA and Piscataway, NJ. The company has developed the OmnyxTM IDP solution allowing pathology departments worldwide to move to an all-digital workflow. Their products include image acquisition devices, workflow software, and transformation consulting. Close collaboration with pathologists at UPMC and other institutions along with their relationship with GE Healthcare allows Omnyx to focus its innovation on the needs of anatomic pathologists worldwide. OmnyxTM products are for in vitro diagnostic use for specific clinical applications, and are intended for research use only on other applications.
About Argent
Founded in 1988, Argent Global Services is a recognized leader in the implementation of solutions that increase productivity, enhance service, improve quality, and reduce costs. Argent provides industrial engineering, software, training and management consulting solutions that enable clients to gain a competitive advantage in the global marketplace. Argent utilizes industry knowledge and real-world experience to deliver significant value for each client. http://argentglobal.com/.
[1] Report of the Second Phase of the Review of NHS Pathology Services in England, Chaired by Lord Carter of Coles. [2] Newman EA, Guest AB, Helvie MA, et al. Changes in surgical management resulting from case review at a breast cancer multidisciplinary tumor board. Cancer. 2006;107:2346–2351. [3] Romanoff, et al. Breast Pathology Review: Does It Make a Difference? Annals of Surgical Oncology. Published 24 May 2014