Gartner Positions Dell SecureWorks in the "Leaders" Quadrant of the Magic Quadrant for Managed Security Services (MSS), Worldwide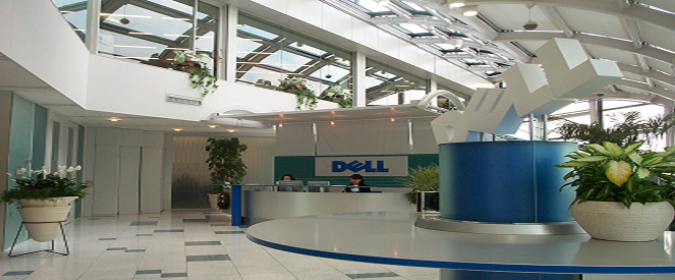 Dell SecureWorks, a leading provider of intelligence-driven information security solutions, announced February 10, 2016 that it has been positioned in the "Leaders" quadrant of the Gartner Inc. Magic Quadrant for Managed Security Services (MSS), Worldwide (December 2015). 
Dell SecureWorks has been named as a Leader in the past eight Gartner Magic Quadrants for MSSPs. Magic Quadrant recognitions are the result of Gartner's research into specific markets and are a graphical portrayal of the positions of the players in the market positioned according to their performance, ability to execute and completeness of vision.
Dell SecureWorks' broad portfolio of information security solutions provides an early warning system that helps its clients prevent, detect, respond to and predict future cyberattacks. This system leverages the combined forces of Dell SecureWorks' award-winning Counter Threat Platform (CTP), the expertise of its renowned Counter Threat Unit (CTU) research team, and the threat intelligence derived from protecting the information assets of 4,100 clients across the globe.  Dell SecureWorks' CTP processes up to 150 billion events a day, and the platform quickly determines which of these events are cyberattacks and blocks them, while providing important clues as to the hackers behind the attacks and their ultimate intent.
Dell SecureWorks' client base spans 61 countries and a variety of industries and includes large enterprises, small and medium-sized businesses and U.S. state and government agencies. Clients can choose how much control they maintain over their IT security infrastructure by selecting between fully-managed, co-managed, or monitored delivery options. Because Dell SecureWorks is vendor-agnostic, it is able to integrate with, monitor, and manage numerous third-party products, enabling the company to analyze network feeds from countless security devices running in their clients' environments.
"Dell SecureWorks is honored to have been positioned as a Leader again in Gartner's Magic Quadrant for MSS, Worldwide," said Mike Cote, CEO of Dell SecureWorks. "As the threat continues to grow in sophistication and volume, organizations need partners that can provide software solutions, global actionable threat intelligence and security expertise to allow them to successfully defend themselves and provide an early warning system. With our portfolio of security solutions, organizations of all sizes have a proven security partner in Dell SecureWorks."
About Dell SecureWorks
SecureWorks is a global provider of intelligence-driven information security solutions exclusively focused on protecting its clients from cyberattacks. SecureWorks' solutions enable organizations to fortify their cyber defenses to prevent security breaches, detect malicious activity in real time, prioritize and respond rapidly to security breaches and predict emerging threats.