Fred 8°0 Collection Celebrates Eight Decades of Jewelry Creation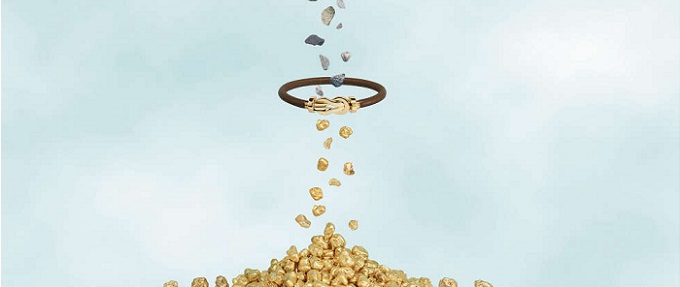 Fred is celebrating eight decades of contemporary jewelry creations this year and has unveiled the new 8°0 Collection. Evoking the theme of luck, the collection expresses the unique Fred spirit with emblematic freedom and simplicity. 
Fred Samuel founded his eponymous jewelry house in 1936, inventing a new way to wear jewelry. With modern and timeless lines, graphic inspirations and plays of elegant colors, Fred Samuel brought freedom and simplicity to jewelry, designing signature pieces that have become icons.
Created by the jeweler's eldest son in 1966, the audacious Force 10 bracelet is a perfect example. With braided steel cables and a clasp inspired by a sailing shackle, the bracelet is popular among women and men alike, marking the first casual chic jewelry. Another emblematic piece is the Pain de Sucre ring, introduced in 2013. The stones of the ring can be interchanged to suit any mood, with multiple colors that evoke the Latin American origins of the founder.
To celebrate the 80th anniversary of the House, Fred has created the 8°0 collection, based on the theme of luck. Designed as a lucky charm, the bracelet graces the wrist with a generously curved knot and a gold clasp attached to a simple leather cable. The sideways figure 8 invites a host of different interpretations, from a lucky number to a metaphor for the infinity symbol.
The launch of the collection is accompanied by a campaign created by artist Liu Bolin, illustrating four facets of luck: Love, Success, Vitality and Freedom. In four posters, four videos and a film, the artist proposes his personal definition of luck.
The 8°0 bracelet expresses universality, freedom of expression and relaxed chic, perfectly capturing the vision behind Fred's eight decades of creativity.