Five New Mobile Wallets Offer Bank of the West Customers Choice and Convenience for Speedy Checkout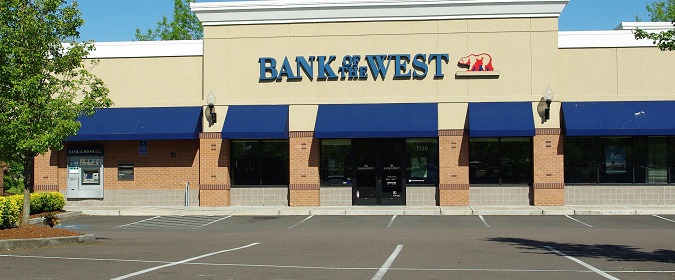 With Apple Pay®, Android Pay™, Samsung Pay™, MasterPass™ by MasterCard and Microsoft Wallet™ Customers Can Pay with the Tap of a Button
Bank of the West announces five mobile wallet options for its customers, making it one of the few U.S. banks to offer access to all five major mobile wallets: Apple Pay1, Android Pay2, Samsung Pay3, MasterPass4 by MasterCard, and Microsoft Wallet5. Now more customers can experience the speed and ease of paying with their smartphones by charging their Bank of the West personal or small business credit and debit cards with the tap of a button at participating retailers.
"Bank of the West offers an array of digital payment solutions that will allow our customers to make purchases convenient and fast," said Paul Appleton, executive vice president, consumer banking product and payment solutions, Bank of the West. "While many customers opt for the ease of a digital checkout, this solution is also a great complement to our existing mobile deposit and mobile bill pay solutions."
With more consumer choice in mobile wallets, a recent study from Javelin Strategy & Researchpredicts that mobile payments in store and online combined will exceed $220 billion in 2017. In-store mobile purchases alone will reach $30.2 billion this year, up tremendously from only $3 billion in 2013. "Consumers are rapidly adopting mobile payments," added Appleton. "To help customers pay their way, we provide every major option available on the market today, for a simple and secure way to pay using a phone."
More broadly, the popularity of mobile transactions is growing among Bank of the West's customers. Late last year, Bank of the West announced its partnership with Fiserv and Early Warning's ZelleSM Network in a revolutionary industry alliance to offer secure person-to-person payments, helping customers seamlessly pay friends and family, regardless of who they bank with, in real-time. Zelle will be rolled out later this year.
Layered security and privacy measures are integrated into Bank of the West's mobile payment solutions. Each service uses advanced methods of payment security, such as authorizing transactions with a one-time unique dynamic security code or using a virtual account number to represent account information. Encrypting customer data when payments are made means that actual banking details are not transmitted—making paying on a mobile wallet more secure than swiping a physical payment card.  Additionally, the wallet can only be accessed with a PIN or fingerprint, making it more secure than flipping open a real-world wallet. Customers also play a role in securing their devices by using their chosen devices native security features, like locked screens and passwords.
About Bank of the West
Bank of the West is a regional financial services company headquartered in San Francisco with $83.8 billion in assets as of December 31, 2016. Founded in 1874, Bank of the West provides a wide range of personal, commercial, wealth management and international banking services through more than 600 branches and offices in 23 states and digital channels. Bank of the West is a subsidiary of BNP Paribas, which has a presence in 74 countries with more than 190,000 employees. To learn more about Bank of the West,