Facts and Statistics on the Arizona Senior Citizen Population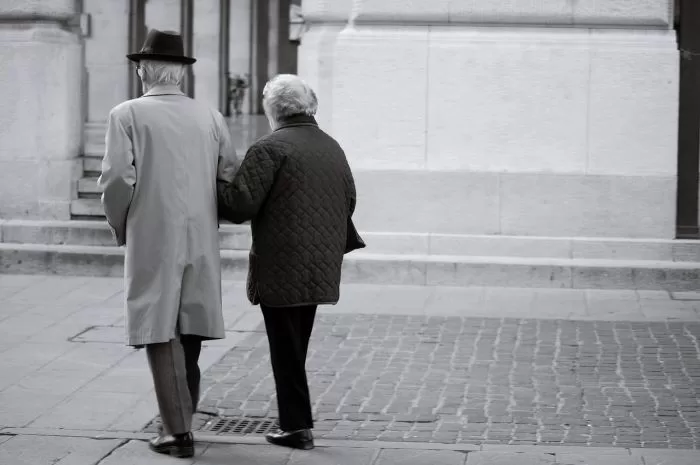 Nearly 36% of Arizona's population is over the age of 50, with the median age (half of the population is older and the other half is younger) being 38. This is very comparable to the United States as a whole, with the statistics looking almost identical. Looking at the income, health, and living options for senior citizens in Arizona can give some insight into the entire senior population in the U.S.
Income
Not all senior citizens retire from their jobs at age 65, and this can be for a number of reasons— with the need to make ends meet being a major factor. In Arizona, the median household income of those over the age of 65 is about $46,064 a year. The average retirement income is $28,469, while the average SSI (social security income) is $10,450. Because of this, a little over 36% of Arizona residents over the age of 55 are still a part of the workforce.
Health
Arizona has a pretty high life expectancy (80 years), compared to the U.S. as a whole (78.5). On the other hand, Arizona ranks 39 out of 50 when it comes to the healthiest states. Longevity doesn't necessarily equal health, as many people suffer from chronic conditions as they age. In 2017, the top 10 leading causes of death in Arizona were as follows:
Cancer
Accidents
Respiratory illnesses
Alzheimer's disease
Stroke
Suicide
Chronic liver disease
Hypertension
The overwhelming majority of these causes of death affect the senior citizen population more than other age groups. Heart disease and cancer are also the top two leading causes of death in the entire U.S., according to the CDC. Hypertension (high blood pressure) and diabetes can also increase the risk of heart disease.
In addition to being older, two other major risk factors for developing many diseases on the list are family history and lifestyle. While family history can't be changed, certain changes to your lifestyle can help lower an individual's risk of developing many of these diseases. For example, eating foods high in salt, sugar, and saturated fat can increase your risk of developing heart disease, cancer, diabetes, and stroke. Smoking cigarettes also increases your risk of developing lung cancer, respiratory illnesses, and heart disease.
The key for Arizona seniors to lowering their risk of the majority of these illnesses is to pursue a healthy and active lifestyle. This also includes taking care of your mental health, as senior citizens can suffer from mental illness as well.
Living Options and Costs
Aging in Place
The majority of seniors would love to remain in their own homes, or age in place. However, not all seniors are able to do so safely and comfortably, whether it's a result of physical limitations or their home needing major renovations. Aging in place is usually the most cost-effective option for seniors, unless they have to make major renovations to their homes to make them safer to live in.
Another cost-effective option that is similar to aging in place is to move in with family. Many seniors move in with their adult children, either to be taken care of or to help take care of their grandchildren.
Retirement Communities
Arizona has over 200 retirement communities or independent living facilities. This can be a good option for seniors who can't live safely in their own homes. These communities are usually restricted to those aged 55 and older and have a variety of amenities for its residents to enjoy. The average monthly cost for a retirement community in Arizona is $2,382.
Assisted Living Facilities
Arizona also has a great number of assisted living facilities for seniors who need assistance, whether it's for minor things or complete round-the-clock care. Unfortunately, Arizona seniors in assisted living are at a greater risk of elder abuse, either by nursing home staff, visitors, or other residents. This typically occurs more often in lower-quality homes, but doesn't necessarily mean it doesn't happen in high-quality homes. With that being said, assisted living costs can range anywhere from $1,100 to $6,700 a month.
Income and health are the two factors that play a major role in the living arrangements of senior citizens in Arizona and the U.S. as a whole, so it's important to look at the statistics for all three. Overall, having good health can help keep more money in the pockets of seniors by not having to pay medical bills or having to move into assisted living.