Euler Hermes GCC underscores importance of TCI for SMEs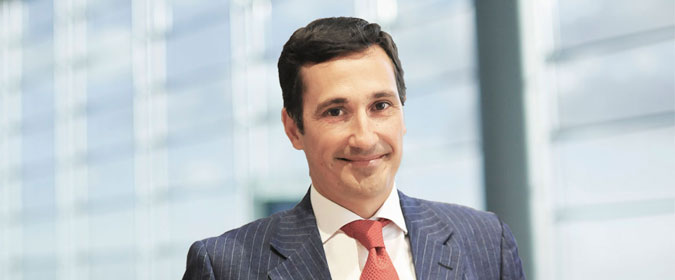 Insure Direct (Brokers) LLC and the DMCC Free Zone general insurance workshop features 'How to Ease SMEs Access to Finance'
DUBAI: Insure Direct (Brokers) LLC, a Jardine Lloyd Thompson group company (a DMCC Insurance partner) and the DMCC Free Zone, Dubai and the region's global gateway for commodity trade and enterprise, have hosted  a workshop to highlight the benefits of financial lines insurance with a focus on SMEs.
One of the event supporters, Euler Hermes, attended the workshop with a team of trade credit insurance experts who advise SMEs based in the Free Zone on how to ease access to finance. The workshop is the second of its kind supported by Euler Hermes hosted at the DMCC in line with a Memorandum of Understanding signed in May 2013 to enhance mutual cooperation between DMCC and Euler Hermes to support the ever-growing international business community in the DMCC Free Zone.
 Massimo Falcioni, CEO of Euler Hermes GCC, highlighted the main challenges experienced by SMEs in the country and in the region as a whole:
" I understand from a recent World Bank/ Union of Arab Banks survey that of over 130 MENA banks shows that only 8 percent of lending goes to SMEs across MENA, and even less in GCC countries at 2 percent. This is substantially lower when compared to the middle income countries lending average of 18 percent and high-income countries average of 12 percent."
As per this study, access to finance is clearly one of the greatest challenges particularly in MENA where nearly 63 percent of the SMEs do not have any access to finance. The total financing gap for SMEs in MENA is estimated about $210 to US$ 240 billion.
 "A recent study from DMCC has confirmed this and reported that 45% of its members registered in the Free Zone need substantial funding. Only around 36% have access to funds, and of these, only 33% are fully funded by local banks," Falcioni said.
 The importance of Trade Credit Insurance or TCI was thoroughly discussed during the general insurance workshop organised by Insure Direct (Brokers) LLC and hosted at the DMCC Free Zone, which is the largest and fastest growing Free Zone in the UAE.
 Krysta Fox, Director DMCC Free Zone, said: "With over 8,600 companies currently operating from the DMCC Free Zone, it is essential that we offer our members the right toolkit in order to grow and succeed. Euler Hermes is one of the world's leading providers of trade credit insurance services and we hope the comprehensive range of tailored solutions we have developed together, will further enhance the ease of doing business for our member companies."
 "We continue to enhance our customer service focus by expanding our infrastructure and services which encourage our members to generate even greater value. It is all about ensuring that DMCC member companies are able to expand, access new markets and conduct their day-to-day operations in a secure, transparent and modern environment," she added.
 SMEs play a vital role in the UAE economy with more than 90% of them owning businesses, according to Mohammed Bin Rashid Establishment for SME Development (MBRE). But business analysts see SMEs feeling more pressure to come up with fresh capital to compete in the UAE's market-driven economy ahead of the 2020 Dubai Expo.
 In line with this, Euler Hermes – a global leader in insurance and market finance – is committed to educate DMCC member companies on "How to Ease SMEs Access to Finance" during the workshop.
 "To compete in the local, regional and global market, a company has to trade on credit. Over 60% of company assets can be reflected in its receivables and Trade Credit Insurance (TCI) is one of the most effective services offered to SMEs that want to trade and export. TCI increases rating of a company and also guarantees to protect business against payment defaults," he said.
 Euler Hermes will make TCI available to DMCC member companies through Insure Direct (Brokers) LLC.

About Euler Hermes
Euler Hermes is the global leader in trade credit insurance and a recognized specialist in the areas of bonding, guarantees and collections. With more than 100 years of experience, the company offers business-to-business (B2B) clients financial services to support cash and trade receivables management. Its proprietary intelligence network tracks and analyses daily changes in corporate solvency among small, medium and multinational companies active in markets, representing 92% of global GDP. Headquartered in Paris, the company is present in over 50 countries with 6,000+ employees. Euler Hermes is a subsidiary of Allianz, listed on Euronext Paris (ELE.PA) and rated AA- by Standard & Poor's and Dagong. The company posted a consolidated turnover of €2.5 billion in 2013 and insured global business transactions for €789 billion in exposure at the end of 2013. Further information: www.eulerhermes.ae, LinkedIn or Twitter @eulerhermes.
 Euler Hermes established operations in Dubai (U.A.E.) sponsored by Alliance Insurance PSC since 2006 and in Saudi Arabia in cooperation with Allianz Saudi Fransi Cooperation Insurance, a joint venture between Allianz Group and Saudi Fransi Bank, since 2008. Euler Hermes is also present in Bahrain, Kuwait, Oman and Qatar.
 Euler Hermes GCC is part of the Euler Hermes Mediterranean Countries, Middle East and Africa (MMEA) region, currently employing 600 people and covering 12 countries.
About DMCC Free Zone
 DMCC is a strategic initiative of the Government of Dubai, established in 2002, with a mandate to provide the physical, market and financial infrastructure required to set up a commodities marketplace in Dubai.
The Centre attracts key players throughout the entire value chain in the vast commodities sectors, including from relevant support industries like finance, logistics and insurance. DMCC has established a robust infrastructure, including free zone status, trade networking platforms, secure vaults and purpose-built storage facilities.
Resident companies of DMCC are offered highly attractive benefits under a free zone status, including 50-year guaranteed 0% corporate and personal income tax, 100% business ownership, full ownership of business premises, and a secure regulated environment.
DMCC has also implemented a dedicated compliance policy in the organisation, which is in line with the compliance related laws and regulations of the UAE Federal Government and the competent international bodies. DMCC owns three fully operational towers which host the majority of the physical, market and financial infrastructure including the Jewellery & Gemplex facility, the specialised diamond and pearl exchanges and gold vaults.
Media contacts: 
Euler Hermes GCC (Dubai)
Iphigenia von Moock Tsipas
+ 971 4 211 6049
iphigenia.vonmoock@eulerhermes.com
New Perspective Media
Gia Carla Roque
 T: +971 4 236 7033
Euler Hermes MMEA
Guglielmo Santella
+39 335 84 96 775
guglielmo.santella@eulerhermes.com
Cautionary note regarding forward-looking statements
: The statements contained herein may include statements of future expectations and other forward-looking statements that are based on management's current views and assumptions and involve known and unknown risks and uncertainties that could cause actual results, performance or events to differ materially from those expressed or implied in such statements. In addition to statements which are forward-looking by reason of context, the words "may", "will", "should", "expects", "plans", "intends", "anticipates", "believes", "estimates", "predicts", "potential", or "continue" and similar expressions identify forward-looking statements. Actual results, performance or events may differ materially from those in such statements due to, without limitation, (i) general economic conditions, including in particular economic conditions in the Euler Hermes Group's core business and core markets, (ii) performance of financial markets, including emerging markets, and including market volatility, liquidity and credit events (iii) the frequency and severity of insured loss events, including from natural catastrophes and including the development of loss expenses, (iv) persistency levels, (v) the extent of credit defaults, (vi) interest rate levels, (vii) currency exchange rates including the Euro/U.S. Dollar exchange rate, (viii) changing levels of competition, (ix) changes in laws and regulations, including monetary convergence and the European Monetary Union, (x) changes in the policies of central banks and/or foreign governments, (xi) the impact of acquisitions, including related integration issues, (xii) reorganization measures, and (xiii) general competitive factors, in each case on a local, regional, national and/or global basis. Many of these factors may be more likely to occur, or more pronounced, as a result of terrorist activities and their consequences. The company assumes no obligation to update any forward-looking statement.