Euler Hermes GCC on a positive trail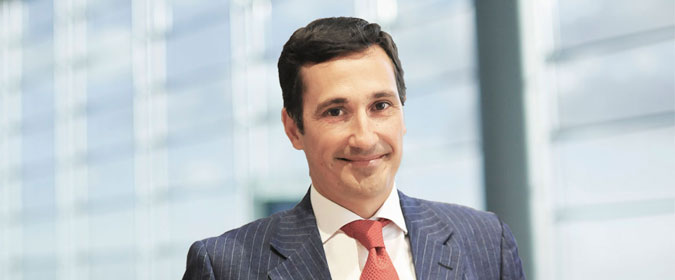 The GCC (Gulf Cooperation Council) region has been of increased interest lately. The region is slated to host 2 big global events – Expo 2020 (in Dubai) and the Football World Cup in 2022 (in Qatar).
These magnanimous events are set to impact the economic well-being of the countries in GCC – infrastructure, technology, services, jobs, tourism, the financial sector and more. With this, there is an increased need for protection, particularly for trade. Occupying 49 % of the trade insurance market in GCC, Euler Hermes is set to leverage its business offerings to match the demand climate. The credit insurance company widely regarded for their extensive business knowledge network is also the winner of Global Brands Magazine's Best Trade Credit Insurance Brand (Middle East, for 2013). Massimo Falcioni, CEO of Euler Hermes GCC talks to Sowmya Ravindranath about the company's ascendancy.
Performance
Euler Hermes GCC grew by 38 % in 2013. Massimo Falcioni assigns this to an increased awareness of credit risk, amongst entrepreneurs. He took over the reins of Euler Hermes GCC in early 2012. In the two years of him fronting the company, Euler Hermes has made significant growth. Massimo Falcioni attributes the success to the characteristic of the organization – 'listening & understanding'. "The client-advisor role in our target operating model is really unique. We have an intimate approach with our customers, which is proactive and not reactive", he says. The 'listening & understanding' mode is applied internally, in the organization as well. "Besides several training and career development programmes, Euler Hermes encourages employees to evaluate the management on behaviour, communication, leadership and vision (through the Allianz Engagement survey) that help create a positive climate and aptitude at the workplace. These result in better performance, which our customers ultimately appreciate", he says.

Future outlook
Owing to a surge of inflow of trade in the region, the future holds many advantages for the company. Saudi Arabia, United Arab Emirates together with Qatar will be the regions of interest, taking into account the numerous economic development initiatives undertaken. Massimo Falcioni foresees the company growing at the rate of 15 – 20 % in 2014.
Sectors of interest
"The chemical and petro-chemical sectors, being volatile will continue to be a sector of interest for us", Mr. Falcioni said. Euler Hermes expects an increase in business from food and the automobile industry (spare parts, in particular). Agriculture, being a low-margin industry will occupy mind space for Euler Hermes.
Geographies and dynamics
Having moved from Italy to Dubai in early 2012, Massimo Falcioni says if in the two years he has learnt anything, it is 'nothing is impossible'. "I found an immense level of motivation and energy in the team in GCC. They have a quick learning aptitude and the right attitude. The six different countries (Bahrain, Kuwait, Oman, Qatar, Saudi Arabia and United Arab Emirates) are very diverse in their business dynamics. The market in GCC is growing and presents a great appetite. With better regulations, I can see a positive force by April 2014", he says.