Emirates Ready For Timely Launch Of Its App For Apple Watch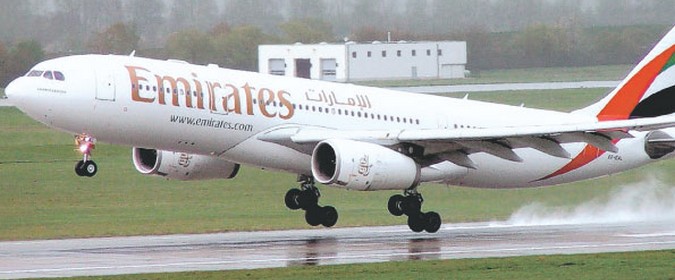 First airline in the Middle East and African region to offer an app for the Apple Watch
DUBAI, U.A.E., 17th March 2015: Emirates, a global connector of people and places, announced today the launch of its Apple Watch app. When the Apple Watch becomes available on 24 April, Emirates' customers from around the globe will be able to enjoy the smart features and sleek interface of the Emirates app for Apple Watch, designed to complement the Emirates iPhone app. Emirates will be the first airline in the Middle East and African region to offer an Apple Watch app.
"In today's connected world, mobile technology plays an increasingly important role in the overall travel experience of our passengers. The Apple Watch platform allows us to connect with travellers on a more personal level by providing real time information throughout their journey," commented Alex Knigge, Senior Vice President, Digital at Emirates. "Our team developed the Emirates app for Apple Watch with modern travellers in mind, making sure this wearable technology delivers key information, with a simple glance at their wrist."
The Emirates app for Apple Watch is an extension of the Emirates iPhone app; it was designed as a companion for travellers, delivering dynamic and context-specific data such as live flight status updates.
Customers with an Apple Watch and the Emirates app installed on their iPhone will benefit from the following key features:
·        Review list of upcoming trips
·        Access to real time flight information, including terminal, gate number, flight status, baggage collection details, etc.
·        Timely notifications in case of changes like gate number or baggage belt
·        Compatibility with Apple Passbook
Supported languages at launch:
·        English
·        French
·        German