Emirates Offers Special Fares from KSA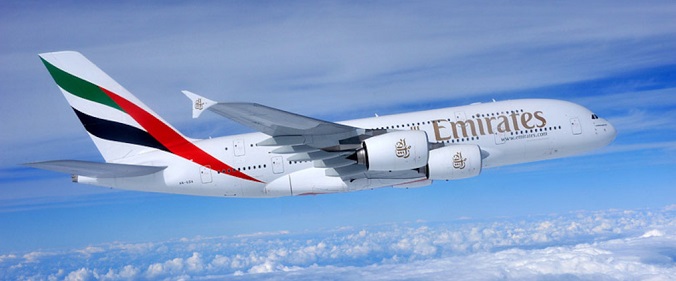 Emirates is offering passengers in Kingdom of Saudi Arabia (KSA) excellent fares to select destinations across Europe, Australia, Africa, Asia and the United States when travelling in Economy Class or Business Class during the upcoming summer season.
The offer is valid for booking until 3 June 2017 for outbound travel between 25th May 2017 and 30th September 2017.
The special fares in Economy Class start from as low as SAR 837 return to Dubai; SAR 1342 to Mumbai; SAR 1561 return to Manila; SAR 1836 to popular holiday destination Kuala Lampur; SAR 2387 to London and SAR 2056 to Paris; SAR 2191 to Geneva; SAR 2161 to Casablanca; SAR 2903 New York and SAR 3353 to Washington, among others. Special Business Class fares start as low as SAR 3543.
Passengers travelling in all classes with Emirates will enjoy the airline's award winning in-flight entertainment system ice, which offers passengers a wide assortment of entertainment spread across more than 2,500 different channels, as well as destination themed meals prepared by award-winning chefs.
Further information on this offer can be found by visiting www.emirates.sa , travel agent or through the local Emirates Sales Office. Terms & conditions apply.
About Emirates
The Emirates story started in 1985 when we launched operations with just two aircraft. Today, we fly the world's biggest fleets of Airbus A380s and Boeing 777s, offering our customers the comforts of the latest and most efficient wide-body aircraft in the skies.