Emirates Adds Flights to Khartoum, Increasing Connection Options for Customers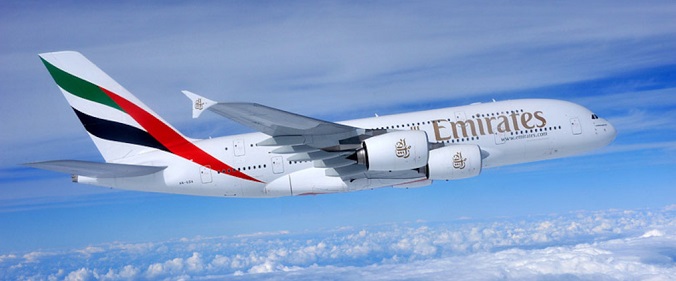 Dubai-Khartoum route becomes a daily service
Emirates has announced it will increase the frequency of flights between Dubai and Khartoum from five to seven a week starting 8 August 2017.
As with Emirates' current flights between the two cities, it will also operate a Boeing 777 on the additional services, offering customers a choice of cabins with 8 luxurious private suites in First Class, 42 lie-flat seats in Business Class and plenty of room to relax in Economy Class with 304 seats.
"Emirates' decision to commit two additional scheduled flights a week is a clear indication of customer demand for our award-winning products and services. Our expanded schedule will provide customers with greater flexibility in their travel plans and allow more options for them to connect seamlessly to other flights on Emirates' extensive global network via our Dubai hub. These additional flights will also further support Sudan's economy," said Orhan Abbas, Emirates' Senior Vice President, Commercial Operations Africa.
Offering a total of over 700 additional seats each way per week, the two new flights will enhance connectivity from most cities in the Middle East, Asia and Americas. This includes popular cities served by Emirates' A380s such as Kuwait, Beijing, Bangkok, Hong Kong, Kuala Lumpur, Shanghai, Seoul, Mumbai, New York and Washington DC.
Customers travelling to and from Khartoum can access more than 2500 channels of visual and audio entertainment on the airline's award winning ice system, featuring the latest movies, music, audio books and games, as well as family friendly products and services for children, including complimentary toys, kids' meals and movies, priority boarding for families and the use of free strollers at Dubai International Airport.
In addition to the on-board comforts and products, customers will experience the world famous hospitality from Emirates' multinational cabin crew while enjoying chef prepared regional and international cuisine, as well as complimentary beverages.
Businesses in Sudan will also be able to access more belly-hold capacity for  imports and exports, as  Emirates SkyCargo will be able to offer up to 18 tonnes per flight. The key export from Khartoum is meat,  while some of the main imports are pharmaceuticals, household goods and electronics.
The two additional flights will operate on a Tuesday and Sunday as flight EK733, and will depart Dubai at 1435hrs and arrive in Khartoum at 1740hrs. The return flight, EK734, will depart Khartoum at 1950hrs and arrive in Dubai at 0100hrs the next morning.