Digital Wallets Are The Future – Here Is The Proof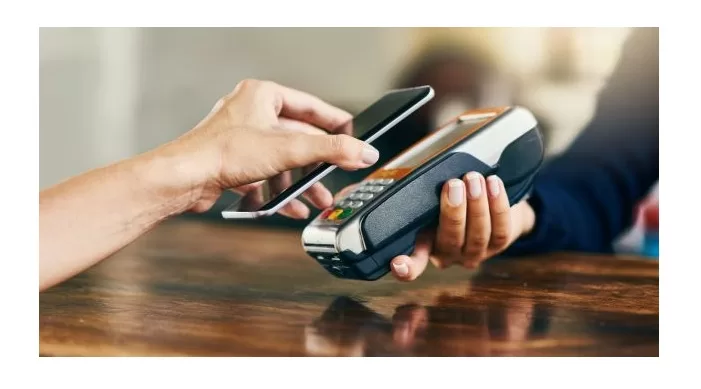 There's been a lot of talk in recent months about digital wallets and the payments industry has seen a huge increase in alternative payment methods over the last year.
But what is a digital wallet and how does it impact you, your business, and your customers?
In the last two years, there has been a clear shift to mobile and digital commerce. Firstly, the pandemic has contributed to the decline in the use of cash and since March 2020, many have embraced electronic payments, organically moving from paying with notes and coins to tapping their phones and contactless payments.
The Commonwealth Bank Of Australia estimates that, as of August, 90% of their credit and debit card payments made in person were contactless and half of those were made with a digital device, rather than tapping a card. They predict that digital wallets are close to becoming the most popular way to pay in person. Furthermore, according to Worldpay's Global Payments Report, more than half of all e-commerce transactions made globally are expected to be made with a digital wallet by 2023.
A digital wallet is a software-based system that securely stores users' payment information and passwords for numerous payment methods. In simple terms, it's an electronic payment method that gives the user the freedom to use a digital copy of their credit or debit card, which has been uploaded to their device, to pay for items, either online or in-store. The use of a digital wallet can offer many benefits to both businesses and customers. From a consumer's perspective, there are countless positives.
Ease of access:
Getting a digital wallet is straightforward. The functionality for this is already available on smart devices or can be easily downloaded as an app.
Improved customer experience:
Digital wallets offer a seamless payment option and have also proven popular for their speed and efficiency. They are user-friendly, reduce the need to fill in card details at every online checkout, and cut down on fumbling for a card in-store. There's lots of evidence to suggest that a prolonged and inconvenient payment process results in lost sales as customers abandon their purchases. Digital wallets provide for a more positive shopping experience.
Security:
Digital wallets provide a secure, alternative way to pay using an app on your phone or other devices, rather than pulling out your card at the register. These technologies use cutting-edge security to protect customers' information, making all transactions very safe.
Flexibility:
Digital wallets are not simply for credit and debit cards. They can also hold electronic versions of a driver's license, a health insurance card and a store loyalty card, and the likes. The Apple Wallet can store travel boarding passes, gift cards, coupons, tickets to concerts and sporting events whilst Google Pay also store your COVID-19 vaccination record.
As the consumer digital wallet platform matures, the opportunities for retail, e-commerce, business, and subscription services to harness it become clear.
Encourage sales:
Digital wallets speed up the checkout process both online and in-store and when shopping online, they cut out the need to go through a myriad of steps before a payment goes through and in-store, it means not having to stand in a long queue. When you make it as easy as possible for your customers to pay, it improves the consumer journey which will, in turn, create more engaged and loyal shoppers. The more improved the customer experience, the more sales will come in.
Increased loyalty:
Digital wallets offer scope to offer additional services for customers that extend beyond payments, for example, loyalty schemes and gift cards. For example, Starbucks's digital wallet offers features like rewards programs, coupons, mobile order-ahead, and custom marketing. The loyalty program has resulted in the Starbucks mobile app accounting for 25% of total in-store purchases.
Branding:
A card that can be reloaded allows your customers to continue to connect with your brand. A digital prepaid card/gift card/loyalty card can be custom designed to include your corporate logo, colours, and unique branding to improve your company's marketability and raise brand awareness among your cardholders and customers.
In conclusion, a digital wallet can entirely improve the entire customer experience and if you are a business, they can help you keep existing customers, entice new customers, raise brand awareness, and improve the ways you interact with your audience.