Did you know that these brands are established in Spain right now?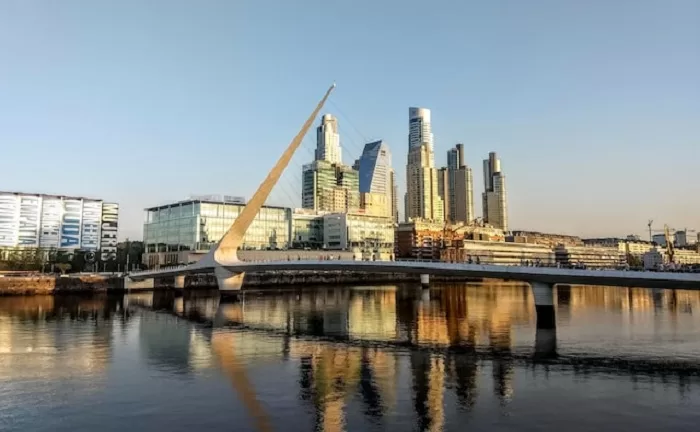 From the ones everybody is familiar with to the what-was-its-name, Spain's economic landscape has some of the most important companies worldwide. The banking sector includes names such as Santander Group, BBVA (Banco Bilbao Vizcaya Argentaria) and CaixaBank, which have offices throughout America and Europe. When it comes to shopping, El Corte Inglés and Mercadona are indispensable companies to Spain and countries nearby. Nevertheless, it is the fashion industry that holds a central place both in the Spanish and global economy. Here, we propose a guide through some of Spain's most famous brands.
Inditex and its branches
Inditex is often rated at the top of this country's companies and it includes several branches. These brands are located all around Spain. If you are interested in joining them, you can start off by learning the language through study Spanish Argentina. Some of this enterprise's most-known brands are:
1. Zara
First founded in Galicia's La Coruña by Amancio Ortega and RosaliaMera, it is one of the most profitable brands both in Spain's fashion industry and overall economy. Known for its "fast fashion", it aimed to provide high quality clothing at an affordable price and to include new trends quickly in the urban market for middle-class customers. You can find men, women and children designs in its catalog, in which you will encounter everyday and formal outfits and accessories. Dig deep both in Zara and Zara Home (which provides house decoration) selection in its original language by learning Spanish with Expanish Buenos Aires.
2.  Massimo Dutti
Despite its Italian-like name, it was set up by Armando Lasauca in Barcelona and targeted a men's clothing market. Its trademark is an elegant and classic tone, which is often reflected in the price. Nowadays, it has expanded its offer towards women's clothing and perfumes, the latter in association with Puig.
3. Pull & Bear
Also located in La Coruña, it first opened its gates in 1991 as a male-audience-orientated business, though it quickly expanded towards women's clothing as well. It focuses on younger, more casual and relaxed designs, both in outfits and accessories.
4. Oysho
This brand, first established in La Coruña in 1977, takes care mostly of women's underclothing. Nevertheless, you will also find nightwear, swimsuits and beach-related accessories. It has recently released a gym line.
5. Uterqüe
The first aim of this store, since its opening in 2008 in Barcelona, was to deal with women's accessories (scarves, sunglasses and others). Nonetheless, it then widened their scope to clothing, a topic in which it is often compared to Zara for its stylish, high quality, yet everyday style.
Other worldwide famous brands
1. Balenciaga
Since 1917, this brand takes its name from designer Cristobal Balenciaga. He worked with women's silhouette and changed the fashion paradigm of that time through the inclusion of the balloon and the sack dresses and the cocoon coat, among others. It offered a minimalistic approach to fashion. Nowadays, it belongs to French group Kering, but it has stores throughout its birthplace.
2. Loewe
One of the country's oldest (some date its origin as back as 1846, when leather craftsmen met a merchant and, eventually, ended up serving royalty), it was first founded to provide luxurious fashion, leather products and fragrances. One of its highlights is the handbag catalog, which depicts items like the Amazona and Puzzle bags. Though it currently belongs to LVMH (Louis Vuitton), it has not lost its Spanish presence.
3. Mango
Despite its recent 1984 founding in Barcelona by brothers Isak Andic and Nahman Andic, it is one of Spain's best known brands. Its selection is both stylish and wide in variety, for it offers affordable high quality clothing that can be used both for every day and for special occasions. From outfits to perfumes (also associated with Puig), without missing out on accessories, it provides every look and every size the customer requires.
4. Desigual
Its name can be loosely translated to "uneven" and it originated in 1984's Barcelona by the hand of Thomas Meyer. Its catalog includes women, men and children's clothing as well as shoes and it is characterized by a sustainable line of clothing based on bright colors, ethnic designs and patchwork techniques. It looks for close communication with customers to achieve innovative stories with a background of authenticity and freedom.
5. Bimba y Lola
Young yet fast growing (designer Adolfo Domínguez's nieces, Uxía and María, established it in 2005 in Bilbao), this female clothing brand is chosen by its customers, mostly aged from 20 to 50, for its eye-catching prints and its mixture of high fashion and modern touches.
6. Scalpers
Set up by the 20th Duke of Feria, Rafael de Medina y Abascal, in Seville during 2007, it originated with a male clothing catalog, but its rapid progress has widened it to both women and children. Though at first it focused mostly for its suits and ties, nowadays you can buy both your t-shirt and your sneakers for every day as well as sportswear and sustainable clothing.
7. Castañer
This brand, with headquarters in Bañolas, has been around since 1927, but it took them some time to achieve their trademark. Largely specialized in footwear, it is its "alpargatas de esparto" (that loosely translates to "straw espadrilles") that hold the spotlight in their catalog.  Rustic yet fashionable, this high-heeled, multiple-strap design is constantly updating without changing its core. The brand has been recognized by Spain's Ministry of Culture.
8. Adolfo Dominguez
This Spanish designer worked in his father's tailoring shop in Ourense before opening his own brand, with his own name, in 1980. He aimed to provide a "second skin" with the clothing he created, and therefore he created the slogan "Wrinkles are Beautiful", promoting the natural and "imperfect" approach to fabrics, mostly linen. He also works with sustainable materials.
From accessories to footwear, without missing out on undergarments and both formal and informal clothing, the Spanish fashion industry has everything to offer and it is a key factor both in a worldwide and in a national economic perspective. Dive in Spain's culture and everything it involves.