Deyaar to hand over Oakwood Residency in July 2012
Underpinning its sustained commitment to its customers and strong business fundamentals, Deyaar Development PJSC, a regional real estate company dedicated to innovation, customer care and long-term sustainable growth, announced today that it will hand over all residential units at Oakwood Residency to home owners on July 4.
Located at the International Media Production Zone (IMPZ), Oakwood Residency comprises 344 residential units, including 320 luxurious one-bedroom apartments and 24 two-bedroom apartments. The tower is well-equipped with state-of-the-art amenities, including a health club, swimming pool, roof garden, underground parking, high-end security systems and access to extensive retail facilities, and an impressive entrance and lobby area.
"The delivery of Oakwood Residency further underscores Deyaar's continued commitment to providing our customers with best international quality and service experience and is in line with our 2012 strategy to successfully handover our projects in a timely manner." said Saeed Al Qatami, Chief Executive Officer of Deyaar.
Al Qatami added: "Positioned in one of Dubai""""s key locations, Oakwood Residency stands out for its close proximity to the key business hubs of Dubai and the world-class lifestyle it provides."
In addition, the construction of Fairview Residency, a premium residential tower at Business Bay is well progressing and has now reached 50%, and the anticipated hand over will be in the second quarter of next year.
To further demonstrate its continued commitmenttowards customers and in consideration of market conditions, Deyaar has taken additional steps to assist Oakwood and Fairview customers by offering them price discounts based on the RERA approved construction-linked, payment plan. The owners will be given multiple options to ease their payment obligations and to facilitate the possession of their units.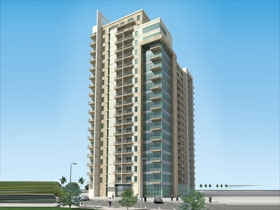 Source: http://www.deyaar.ae/en/newsdetails.aspx?nid=e6lJD0LWSxQxqEpX35FX4A%3d%3d&mid=49