Deutsche Bank and Bloomberg collaborate to launch Mortgage OAS Model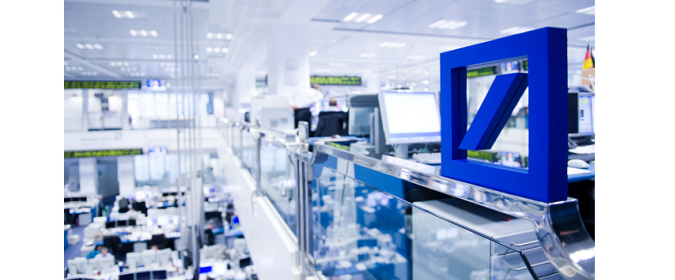 Deutsche Bank announced its collaboration with Bloomberg on a new option adjusted spread (OAS) model. The OAS model combined with Deutsche Bank's Prepayment Model seeks to provide market participants a standard, accurate way to value agency mortgage backed securities (MBS) and collateralized mortgage obligations (CMOs) in today's low interest rate environment.
Available to more than 315,000 Bloomberg Professional service subscribers, the Bloomberg OAS model enables users to generate future interest rate paths using methods that significantly reduce the risk of negative rates. Using advanced mathematical techniques, it allows users to preserve a wide range of possible outcomes while using only 256 interest rate paths, providing real-time results in seconds.
"Deutsche Bank is pleased to have helped Bloomberg's technical design and implementation group develop this innovative model through close collaboration," said Steven Abrahams, Head of MBS and Securitization Research at Deutsche Bank.
The resulting interest rate paths are input into the Deutsche Bank Prepayment Model – already available via Bloomberg – through which analysts, portfolio managers and traders are able to better analyze bond value and risk. Together, the two models produce OAS valuations for agency MBS and CMO securities.
"Our new OAS model combined with Deutsche Bank's Prepayment Model provides subscribers a robust framework to value their mortgage investments," said Russel Parentela, Bloomberg's Head of Structured Products. "Bloomberg is committed to working with industry participants like Deutsche Bank to provide even more value to our clients."
Bloomberg Professional services subscribers can access the Deutsche Bank Prepayment Model and the OAS model through several Bloomberg analytics, such as OAS1<GO>, YT NEW<GO>, and CFT<GO>.
For further information, please call:
Deutsche Bank AG
Press and Media Relations
Oksana Poltavets
Phone: +1 (212) 250-0072
E-mail: oksana.poltavets@db.co