Deutsche Bank and Autistica develop Autism app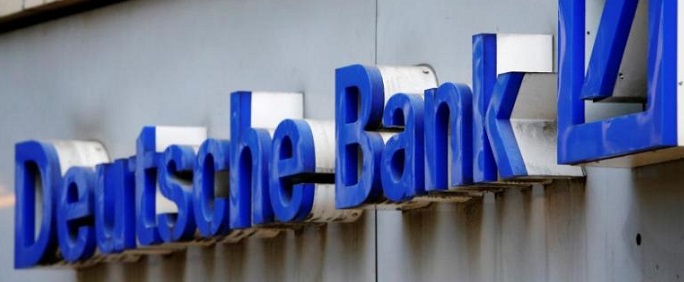 Deutsche Bank and the Autism Foundation Autistica are now launching a 24-hour "Hackathon". The aim of this event is to develop an app that is designed to help people suffering from autism people overcome their fears.
Kim Hammonds, Board Member and Group Chief Operating Officer of Deutsche Bank, opened the event, attended by more than 150 IT and design experts of Bank Compete to develop the prototype of a smartphone app for the mental health of people with autism based on Autistica's research results. Autistica is one of the UK Charities of the Year of the Bank. They are supported by students of information technology and by autistic people, who are currently doing an internship with the bank.
A "hackathon" – a combination of the words "hack" and "marathon" – is a programming event where the participants develop ideas for new digital products within a few hours.
Teams from seven cities around the world will work on the app, which has three objectives: providing information that helps users understand fears, provide support for panic attacks, and share long-term strategies to deal with fears.
The content of the app is based on a set of tools for anxiety management, which has been developed in print format – the analogy – that Professor Emily Simonoff from King's College in London developed in a research program funded by Autistica.
On the then digital version of the instrument, autistic people can access an app at any place and panicattack quickly and easily.
40 percent of autistic children and 54 percent of adult autism in the UK are affected by anxiety disorders. Thus, visiting the school, social relationships and even leaving the home can become a daily challenge. Therapies for the treatment of anxiety must therefore be directed to the specific disease pattern of autists. In mental health care, however, there is currently a lack of adequately trained staff with special knowledge. A therapy can often not be used at all or only after a very long waiting period.
Scott Marcar, Deutsche Bank's Chief Technology Officer, said, "This Hackathon gives us the opportunity to support autistic people and bring in our knowledge of design and technology. Through a diverse team of IT professionals, students, and autism sufferers, we will develop a fully functional prototype to help autistic people cope with anxiety disorders. "
Jon Spiers, Chief Executive of Autistica, says, "It can sometimes take a long time for research to reach those who need it most. At this Hackathon, we can put our scientific activities into practice with innovative methods. Experts with their extensive knowledge are available to us in various fields of research so that we can develop and test in parallel. "
Teams from London, Bucharest, Cary, Frankfurt, St. Petersburg, Bangalore and Puna will participate in the event.
Additional Information:
Hackathon for Autism:
Start: Wednesday, 9 November 13:00 GMT
End: Thursday, 10 November 13:00 GMT
Venue: London
Autistica is funder and promoter in the field of medical research into the causes of autism, improving diagnosis and the development of new treatments and interventions. The research activities of Autistica are managed by families. This is to ensure that decisive progress is made for people suffering from autism. Since its establishment in 2004, Autistica has raised ten million pounds sterling to support autism research to provide all those affected with a longer, healthier, happier life.
Autism
One hundred British citizens suffering from autism, a lifelong developmental disability that affects their interpersonal behavior and communication. Autism also affects the perception of the environment. It is a spectrum disturbance. This means that people suffering from autism atypically behave in situations in which all people react similarly. There are autistic people who can lead an independent life. Many, however, have learning disabilities or are suffering from concomitant symptoms. They must be cared for by their trained staff throughout their lives. In addition, there are the health problems to be expected with increasing age.
About the German Bank
The German bank offers various financial services – from payments and loan losses on the investment advisory and asset management to all forms of capital market business. Its customers include private customers, medium-sized companies, corporations, the public sector and institutional investors. Deutsche Bank is Germany's leading bank. It has a strong market position in Europe and is strongly represented in America and the Asia-Pacific region.
For further information please contact:
German Bank AG