DenizBank announces strategic collaboration with MoneyGram
September 10, 2013, Istanbul – Denizbank, as part of the Sberbank group, the region's largest banking institution headquartered in Russia, today announces that it has formed a strategic collaboration with MoneyGram, a leading global money transfer company.
DenizBank will now be a part of the MoneyGram network and will become the biggest agent of MoneyGram in Turkey following the agreement.
MoneyGram has a comprehensive network with more than 300,000 agent locations in 198 countries, and the collaboration will allow DenizBank to make a fast and secure money transfer service accessible for its customers. The agreement will also significantly increase MoneyGram's footprint in Turkey.
Commenting on the results Sergey Gorkov, Deputy Chairman of the Board, said: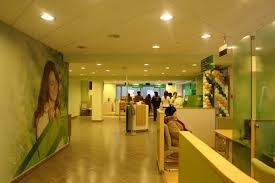 "We are delighted to announce this strategic collaboration with MoneyGram. This is a significant agreement for Denizbank and represents another step in developing the international footprint of the Sberbank group by optimising MoneyGram's global network. This agreement will allow Denizbank to enhance its proposition while maintaining its commitment to providing greater accessibility and enhanced service levels to all its customers."
In September 2012, Sberbank completed the acquisition of DenizBank AS which is ranked 5th among private and 9th among all Turkish banks by consolidated total assets.
# # #
Sberbank of Russia
Alexander Baziyan
Press office
Tel.: +7 495 957 5721
media@sberbank.ru
About DenizBank
DenizBank was established in 1938 as a state economic enterprise aimed at funding of the developing Turkish maritime sector. In the early 1997, DenizBank was acquired by the Zorlu Holding in the form of banking license from the Privatization Administration and in October 2006, a leading European financial group, Dexia incorporated it to its structure. For 6 years, DenizBank operated in Dexia's main shareholding and since 28 September 2012, continues providing services under the umbrella of Russia's largest and well-rooted bank, Sberbank. DenizBank has become one of the remarkable banks of Turkey in a short period of time. DenizBank Financial Services Group was established in 2003 in order to create a "financial supermarket" accumulating various financial services under one roof. There are totally 685 branches within DenizBank Financial Services Group operating in 81 provinces of Turkey and abroad employing close to 14.000 people. DenizBank Financial Services Group consists of DenizBank, six domestic and three international financial subsidiaries, four domestic non-financial subsidiaries and a branch in Bahrain. Deniz Investment Securities, Express Investment Securities, DenizInvestment Trust, DenizPortfolio Management, DenizLeasing, DenizFactoring, Intertech, Deniz Kültür, Bantaş and Pupa are the group's domestic subsidiaries while Eurodeniz, DenizBank AG and DenizBank Moscow are its international subsidiaries.
About Sberbank
Sberbank of Russia is Russia's largest bank and a leading global financial institution. Sberbank holds almost one third of aggregate Russian banking sector assets, it is the key lender to the national economy and the biggest deposit taker in Russia. The Central Bank of the Russian Federation is the founder and principal shareholder of Sberbank owning 50% of the Bank's authorized capital plus one voting share, with the remaining 50% held by domestic and international investors. Sberbank has more than 110 million individual customers and 1 million corporate clients in 20 countries. Sberbank has the largest distribution network in Russia with more than 18,000 branches, and its international operations include UK, US, CIS, Central and Eastern Europe, Turkey and other countries.
The Bank holds the general banking license No.1481 issued by the Bank of Russia.
The official website is www.sberbank.ru.