Dell Strengthens Data Protection Portfolio with New Backup and Recovery Capabilities Spanning Client to Cloud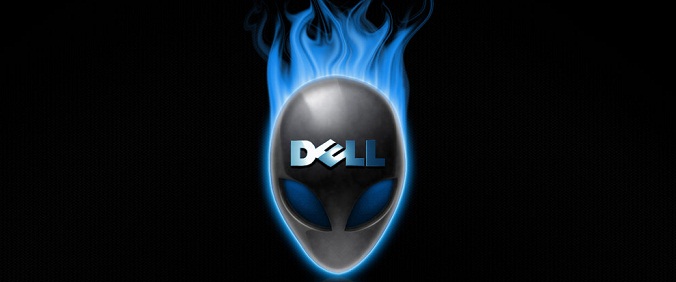 Dell Data Protection | Rapid Recovery now generally available, leverages technology built for the cloud era for instant recovery of business critical systems, applications and data
New data deduplication appliance models deliver higher capacity, speed and performance
New free endpoint recovery solution offers simple, effective protection for Windows clients
Dell February  announced a series of new data protection solutions to help organizations better protect business-critical systems, applications, and data – either on premises or in the cloud. Offerings include: the general availability of Dell Data Protection | Rapid Recovery; three new data deduplication appliances models; new Dell Data Protection | Endpoint Recovery – Free Edition; and the new Dell Data Protection | NetVault Backup 11. These updates to the data protection product portfolio reinforce Dell's commitment to driving innovation and giving customers the choice and flexibility they need to quickly address evolving backup and recovery needs as they move data and applications to the cloud.
Instant recovery for the cloud era with Dell Data Protection | Rapid Recovery, now available.
Generally available today, Dell Data Protection | Rapid Recovery integrates proven and familiar features of AppAssure and other leading Dell IP to help eliminate downtime for customer environments. Customers can attain ZeroImpact recovery of systems, applications and data across physical, virtual and cloud environments. Rapid Snap for Applications technology takes snapshots of entire physical or virtual environments up to every five minutes. This gives users immediate access to data in the event of an incident and the power to restore in real time as if nothing ever happened. In addition, Rapid Snap for Virtual technology offers agentless protection of VMware VMs.
Backup more and store less with new DR series deduplication appliances
New releases to the award-winning Dell DR series of deduplication appliances include the new Dell DR4300e, DR4300 and DR6300. The new Dell DR appliances deliver increased capacity, speed and performance, enabling customers to backup more data and store less. Dell DR appliances leverage the industry's first, free source-side deduplication capabilities to relieve network bandwidth congestion and boost ingest performance, ensuring that backups get completed on time, every time.
An ideal fit for mid-market organizations, the DR4300 delivers up to 108TB of usable capacity while ingesting up to 23TB of data per hour. The entry-level DR4300e is a smaller scale, low-cost appliance that can scale up to 27TB while offering all the features of the DR Series. With these offerings, small and mid-market organizations can now easily adopt enterprise-grade data deduplication capabilities that have traditionally been out of reach.
The DR63000 is a larger midmarket and small enterprise solution that delivers up to 360TB of usable capacity while ingesting up to 29TB of data per hour, delivering the scalability needed to support growing environments.
Built on the latest 13th generation Dell PowerEdge servers, Dell DR appliances support 16 of the industry's leading backup applications and can easily be added to an existing data protection environment. Combining deduplication ratios from 15:1 up to 30:1 with a flexible, all-inclusive licensing model, Dell DR appliances deliver better performance at a lower cost than competing offerings.
Freemium protection and recovery for Windows clients
To help companies protect the growing volumes of data created by endpoint devices, Dell Data Protection | Endpoint Recovery – Free Edition will be available in a light-weight, easy-to-use software offering that gives customers a robust endpoint protection and recovery solution for Windows clients. A no-cost, set-and-forget client protection solution designed for a single user, the freemium offering provides file deduplication and compression to reduce storage costs and enables fast recovery of lost data.
Increase scalability and performance with Dell Data Protection | NetVault Backup v11
Dell NetVault Backup is a cross-platform, enterprise backup and recovery solution that offers one of the broadest spectrums of OS, application, and backup target support in the industry. Version 11 delivers the increased scalability and improved performance needed to simplify backup in even the most diverse and rapidly growing IT environments.
New features of Dell Data Protection | NetVault Backup 11 include:
Enterprise Windows client deployment manager that allows customers to target up to 1,000 clients for automated installation, increasing both efficiency and scalability.
High-performance file system multi-streaming capability that allows customers to break up backups into smaller, simultaneously executed chunks to increase performance.
Restartable VMware backups so users pick up where a job left off.
Strengthening a powerhouse portfolio
Dell Data Protection solutions deliver an unmatched depth and breadth of capabilities to help customers instantly restore the critical systems, data, and applications that power their businesses, even before the business knows they are down. More than 70,000 customers worldwide use Dell Data Protection solutions to protect everything from laptops, desktops, and tablets, to physical and virtual servers, to public and private cloud environments. All Dell Data Protection solutions are developed with a mid-market design point and are scalable, easy to use, and cost-effective. This allows organizations to spend less time worrying about whether their apps and data will be available, and more time focused on using them to innovate and transform the business.
Availability:
Dell Data Protection | Rapid Recovery is available now worldwide starting at $1,199 for new users. A free upgrade for current AppAssure license holders is also available.
The Dell DR 4300e, DR 4300 and DR6300 are available now worldwide. Pricing starts at $13,000 for the DR4300e, $43,000 for the DR4300, and $87,000 for the DR6300.
Dell Data Protection | Endpoint Recovery – Free Edition will be available worldwide beginning in early March.
Dell NetVault Backup 11 is available now worldwide starting as low as $1,265.
Supporting Quote:
Brett Roscoe, vice president, product management, Dell Systems and Information Management
"With the next generation of Data Protection solutions, Dell is committed to helping companies gain control of their IT environments, and protecting the applications and data that flows across the organization both on premises and in the cloud. These significant enhancements to the Dell Data Protection portfolio help organizations utilize the opportunities of cloud and build a future-ready infrastructure by ensuring they have instant access to systems, applications and data that run their businesses. From clients all the way to the cloud, Dell Data Protection solutions deliver a combination of performance, price and flexibility that no other vendor can match."
Nigel Wright, vice president sales, enterprise solutions, Abtech Technologies

"As a channel partner in the cloud era, Abtech Systems is committed to helping our customers deploy a data protection strategy that's not only custom-built to the specific and constantly changing needs of their businesses, but also delivers protection that is scalable for future growth. The Dell data protection portfolio solutions enable us to do just that. Whether our customers are looking for instant recovery of critical systems and applications, protection for the growing wave of endpoint devices, or deduplication to control data growth and reduce storage needs, Dell has the solutions and the flexibility we need to find the best fit for our customers each and every time."
Jason Buffington, principle analyst, Enterprise Strategy Group
"Organizations of all sizes continue to look for better ways to protect their data and ensure the recoverability of their IT systems. This is especially true of midmarket companies, whose businesses are growing and infrastructures are evolving in real time as they move data and apps to the cloud. The Dell Data Protection portfolio of deduplication appliances and backup software solutions, including its newest release of new Dell Data Protection | Rapid Recovery, is designed to give their customers flexible options in order to meet the agility and efficiency needs that all businesses have."
Supporting Resources:
About Dell
Dell Inc. listens to customers and delivers innovative technology and services that give them the power to do more. For more information, visit www.dell.com.