Dell Expands PCaaS, Management Options for Workforce Transformation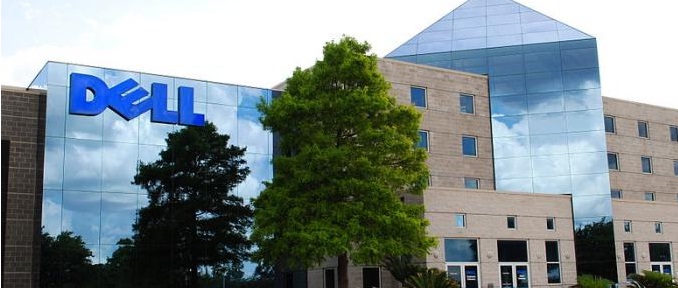 Next-generation organizations look to Dell for new ways to procure, deploy and manage devices, PCs
PC as a Service speeds, simplifies PC lifecycle management
PCaaS now includes a Services Delivery Manager, complete lifecycle services, flexible financing and software options for greater security and management
Dell, VMware jointly engineer Dell Client Command Suite and VMware Workspace ONE, powered by AirWatch, solution to manage devices from one console at both the OS and firmware level
Windows 10 Provisioning by VMware AirWatch will enable zero IT touch provisioning of new Dell PCs drop-shipped direct to users
Innovative devices like the Dell Latitude 7000 2-in-1 with wireless charging keyboard and mat, and XPS laptopswith InfinityEdge displays are flooding the market thanks to demands of mobile workers. According to the 2016 Dell and Intel Future Workforce Study, 81% of young workers say technology influences the job they take. These demands are also driving a rethink of the traditional PC lifecycle model. Next-generation organizations are looking to Dell to help them procure, deploy and support multiple types of devices and easily access, manage and update apps, while protecting against security breaches, driving up productivity and driving down cost.
To aid customers in their workforce transformation and make Dell PCs the easiest to procure, deploy and manage in the industry, Dell is expanding its PC as a Service (PCaaS) solution¹. Dell and VMware also introduce zero-touch Windows 10 Provisioning by VMware AirWatch service, as well as joint engineering initiatives to integrate VMware Workspace ONE, powered by AirWatch technology, with Dell Client Command Suite to enable the next step in cloud management. These two solutions provide organizations with a choice in how to simplify and streamline PC management, whether they choose a full service solution for procuring, deploying and managing PCs, or opt for self-service PC deployment and management.
Dell PCaaS enhanced to simplify PC lifecycle management
Dell PCaaS combines the latest hardware and peripherals, software, lifecycle services including deployment, support, and asset recovery and financing into one all-encompassing solution with a single predictable, price per seat, per month. PCaaS enables customers to reduce their daily burden and cost of IT management, allowing them to focus on the transformation of their business with confidence. Research shows that customers can reduce the costs of PC lifecycle management by up to 25% with PCaaS². New standard features provided with every engagement include a full suite of services and financing options.
PCaaS Services Delivery Manager: Services Delivery Managers provide a deep level of services engagement for all stages of the customer's PC lifecycle. This manager is the single point of contact for the customer from initial planning to the end of the lifecycle, and coordinates with deployment, support, Dell Financial Services and asset recovery.
Flexible Financing: Business needs change over time, so Dell Financial Services provides flexible financing options that include the ability to flex the number of systems up or down and/or upgrade PCs mid-term by up to 5, 10 or 15% within the 36 and 48-month term options.
Complete Lifecycle Services: Dell has added asset recovery into the standard PCaaS services offer. Asset recovery enables a simplified return of the old equipment to Dell Financial Services with an option for an on-site data wipe service.
Dell also has expanded the software options available for PCaaS customers to help protect, secure and manage their investment. These options include Dell Endpoint Security Suite Enterprise for file-based data encryption and advanced threat prevention; VMware AirWatch for modern, over-the-air unified endpoint management; or Absolute Data and Device Security for asset tracking and adaptive endpoint security.
Also included in the standard PCaaS offer is the ProDeploy Client Suite to provide full deployment from project management through planning, configuration and integration. The ProSupport Suite for PCs and Tablets helps meet all support needs including priority access to expert support and proactive monitoring for automatic issue prevention and resolution.
"With digital and workforce transformation, the way people work is changing," said John Moody, vice president, Client Solutions Services Product Group, Dell. "To respond to this shift, IT needs a simpler solution to provide end users with the most relevant and secure technology, and manage it throughout the entire PC lifecycle. They need flexibility in how they purchase manage and retire PCs responsibly – with one point of contact throughout – and we deliver that with PCaaS."
VMware AirWatch integration and joint engineering for Dell Windows 10 PCs
For customers who do not require the full lifecycle services offered by PCaaS, Dell is also introducing Windows 10 Provisioning by AirWatch. The integration of AirWatch unified endpoint management (UEM) technology, which powers the VMware Workspace ONE digital workspace platform, will simplify the deployment of new Dell PCs. This will improve the experience for both IT and end users by reducing the touchpoints between ordering and getting an employee up and running. It provides a number of self-service options including greater visibility into the status of the device as it's configured, the ability to download approved apps and reset passwords, greatly reducing the need to contact the help desk.
Unique to Dell, AirWatch also integrates with Dell Client Command Suite, allowing firmware settings to be configured from the cloud as part of the zero-touch provisioning process. These settings can then be updated or changed over-the-air in real time.
"What's different about what we've been able to jointly engineer with AirWatch and Dell Client Command Suite is you can now manage all devices from one console and manage them at the firmware level in addition to the OS," said Brett Hansen, vice president, Client Software and general manager, Data Security, Dell. "Now, IT can optimize power management for peak and off-peak times, get reports on battery and system health to reduce user downtime and data loss, and remotely manage the BIOS settings for increased security. Dell is the only PC manufacturer with this depth of visibility into PC health and status both above and below the OS."
Availability
The PCaaS enhancements are available now from Dell for OptiPlex desktops, Latitude laptops and Dell Precision workstations in the United States, Canada and select countries in Europe. It is also available as a resell option through the channel.
Windows 10 Provisioning for AirWatch and Dell Client Command Suite is available worldwide on Dell Latitude, OptiPlex and select XPS PCs, and Dell Precision workstations.
About Dell
With award-winning desktops, laptops, 2-in-1s and thin clients, powerful workstations and rugged devices made for specialized environments, monitors, endpoint security solutions and services, Dell gives today's workforce what they need to securely connect, produce, and collaborate from anywhere at any time. Dell, a part of Dell Technologies, services customers from consumers to organizations of all sizes across 180 countries with the industry's most comprehensive and innovative end-user portfolio.