Dell Expands Hyper-Converged Infrastructure for VDI with Dell EMC VxRail Appliance 4.0 Solution for Citrix XenDesktop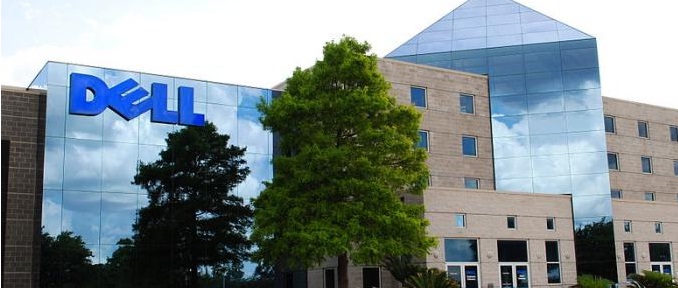 Hyper-converged solution now available for Citrix XenDesktop on the Dell EMC VxRail Appliance
Flexible, scalable end-to-end VDI solution for a variety of profiles including graphics-intensive work
At Citrix Summit, Dell announced it is expanding its hyper-converged infrastructure portfolio for VDI with a Dell EMC VxRail Appliance V Series solution for Citrix XenDesktop, based on Dell EMC PowerEdge R730 servers. VxRail Appliances are built for performance, and address multiple use cases from high density populations to graphics-intensive work or easy, scalable deployment in remote offices. This solution highlights Dell's commitment to accelerate the adoption of virtual desktop infrastructure across a vast range of use cases, making VDI an increasingly attractive option for organizations of all sizes to deploy and manage a wide range of virtual desktop environments. Dell will showcase the solution at its booth #302 at Citrix Summit 2017.
Dell EMC VxRail Appliances are flexible and scalable based on customers' needs, available with either all-flash or hybrid options. The latest VxRail Appliances, based on PowerEdge servers, offer up to 250 times more configurations than the previous release, twice the storage and up to 40 percent more CPU performance.[i] The hyper-converged solution configurations are specifically optimized for client virtualization in order to provide simplified deployment and management of virtual workspaces. It offers flexibility and high performance to accommodate a variety of needs with the additional functionality of enhanced virtualized graphics for demanding use cases.
Dell continues to drive innovation to make VDI easy to plan, deploy and run for all virtualization environments. IT administrators can scale the VxRail Appliance solution from three to 64 nodes in as little as five minutes per node. The space-saving, efficient design works in a variety of remote or branch office configurations and is easy to maintain with "one click" software updates. Organizations can order and deploy the solution quickly, with setup occurring in a couple of hours.
The solution can be configured with multiple use cases from the task worker to power worker, and includes:
Flexibility and scale: Single node scaling that allows customers to start small with an initial three-node cluster and scale as required with a predictable, fixed per-seat cost
Simplified management: Single management console of the entire appliance with included high availability, backup and data recovery
Discrete GPU capabilities: For uncompromising, graphics-rich experiences and productivity with the option of the NVIDIA M60 GPU with NVIDIA GRID software
"Organizations today have a variety of profiles within their IT environment from the task worker to the power user, and are looking for solutions that can address these needs without adding cost and complexity," said Steve Lalla, senior vice president, Dell Commercial Client Software & Solutions. "The Dell EMC VxRail Appliance solution for Citrix XenDesktop for VDI is easy to deploy and manage, yet offers higher performance and flexibility for multiple use cases."
The VxRail Appliance solution for Citrix XenDesktop is the second Dell solution for customers looking for a hyper-converged infrastructure solution specifically designed for VDI. Dell is the only provider to offer end-to-end VDI solutions from a single source when configured with Wyse thin or zero client endpoints.
ThinOS 8.3.1 provides customers with greater choice in Citrix zero clients
As previously announced in November, Dell cloud client-computing customers now have more flexibility in how and where they deploy thin client solutions within their Citrix environments. ThinOS 8.3.1 Wyse thin clients can be deployed as zero clients within a Citrix installation. Many Dell customers use Wyse Xenith clients in their Citrix environments today, and this gives them the ability to seamlessly deploy next-generation ThinOS-based thin clients into their existing Xenith infrastructures without losing any of the features or capabilities that define the Citrix zero client experience.
Availability
The Dell EMC VxRail Appliance solution for VDI is now available through Dell EMC, its partners and distributors in the United States and select countries around the world.

About Dell
Dell Inc., a part of Dell Technologies, provides customers of all sizes – including 98 percent of the Fortune 500 – with a broad, innovative portfolio from edge to core to cloud. Dell Inc. comprises Dell client as well as Dell EMC infrastructure offerings that enable organizations to modernize, automate and transform their data center while providing today's workforce and consumers what they need to securely connect, produce, and collaborate from anywhere at any time.