Dell EMC Launches Next Generation of the World's Best-Selling Server Portfolio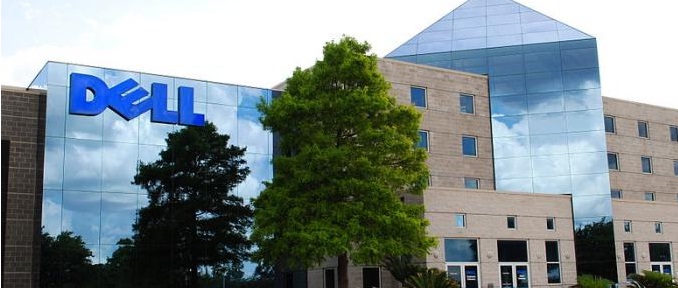 New PowerEdge 14th generation servers – the bedrock of the modern data center –include performance gains to provide customers a secure and optimized platform for every workload with simplified management
Dell EMC is announcing worldwide availability for its next generation of the world's bestselling server3 to help customers of all sizes fuel their IT transformation initiatives. Recently previewed at Dell EMC World 2017, the award-winning design of the new 14 th generation Dell EMC PowerEdge server portfolio forms a scalable, automated and secure compute platform for traditional and cloud-native applications, designed for new Intel® Xeon® Scalable processors .
"The Dell EMC PowerEdge 14th generation servers improve upon the world's best-selling server portfolio, designed to drive our customers' IT transformations," said Ashley Gorakhpurwalla, president, Server Solutions Division at Dell EMC. "Our modern infrastructure solutions are a game changer in today's digital economy. With our cyber-resilient architecture and performance innovations, we will enable our customers to unleash their business potential."
In a recent ESG 2017 IT Transformation Maturity Curve study commissioned by Dell EMC, organizations furthest along in their IT transformation initiatives are seven times more likely to view IT as a competitive differentiator. To achieve this, the priority for many IT transformation initiatives is a modern infrastructure that can securely deliver improved efficiencies while driving innovation that enables new business models.
With its scalable business architecture, intelligent automation and integrated security, the new Dell EMC PowerEdge 14th generation server portfolio delivers on these desired benefits. PowerEdge servers, the bedrock of the modern data center, enable customers to push innovation further and faster to achieve their IT transformation goals.
The scalable business architecture of Dell EMC PowerEdge servers helps customers efficiently meet their changing business needs with enhanced performance capabilities for traditional, virtualized and cloud-native workloads in a software-defined data center. The new Dell EMC PowerEdge server portfolio, highly optimized for non-volatile memory express ( NVMe), helps customers accelerate deployment of software-defined data storage and hyper-converged infrastructure stacks with:
Accelerated database performance and lower latency with up to 12 times more database IOPS 1 and up to 98 percent less database latency in a VMware vSAN cluster4
Faster and seamless live migration of virtual machines now up to 58 percent faster with up to 75 percent less CPU usage when using 25GbE with Remote Direct Memory Access (RDMA)5
Faster storage performance in compute to maximize application performance with up to six times more NVMe drives, up to five times total flash storage, 30 percent more input/output slots and 25 percent density improvement6
Intelligent automation in Dell EMC PowerEdge servers enable IT professionals to focus on mission-critical tasks that drive greater customer and business value. Specifically, OpenManage Enterprise with a powerful RESTful API offers tools for automating deployment, updates, monitoring and maintenance. The new, more powerful OpenManage Enterprise management console offers users:
Easy server lifecycle management from deployment to retirement and repurposing with enhanced Integrated Dell Remote Access Controller ( iDRAC9). It gives up to four times more improved performance in user interface and experience and a 30% time reduction to set up iDRAC with QuickSync 2 2 mobile-based management
Up to 90 percent faster PowerEdge server issue resolution using ProSupport Plus and SupportAssist proactive and predictive technology7
Dell EMC believes that integrated security is integral to compute and should not require extra licensing fees. Dell EMC pioneered root of trust within its PowerEdge servers for the past two generations. A robust cyber-resilient architecture enables customers to protect, detect, recover and retire PowerEdge servers via:
Cryptographically trusted booting that anchors end-to-end server safety and overall data center security. It includes features like silicon-based root of trust, Intel Boot Guard protection, signed firmware and automatic BIOS recovery and the new OpenManage Enterprise as a virtual console delivers enhanced server safety while offering customers operational flexibility
System Lockdown , a capability unique to PowerEdge, helps secure any system configuration from malicious or unintended changes while alerting users to any attempted system changes
System Erase, which allows users to easily retire or repurpose their 14th generation PowerEdge servers by securely and quickly wiping data from storage drives and other embedded non-volatile memory
In collaboration with Intel, Dell EMC is bringing Intel® Xeon® Scalable processors to Dell EMC PowerEdge14 th generation servers. With 27 percent more CPU cores and 50 percent more memory bandwidth 6 , Dell EMC PowerEdge 14 th generation server customers can accelerate performance of business critical applications and workloads. Dell EMC's most advanced line-up of PowerEdge servers includes rack and blade form factors.
Dell EMC PowerEdge R640 – Ideal combination for dense scale-out data center computing and storage in a 1U/2-socket platform
Dell EMC PowerEdge R740 – Workhorse for demanding environments providing the ideal balance between storage, I/O and application acceleration and with superior configuration flexibility in a 2U/2S platform. R740 enables up to 50 percent more VDI users per server8 and up to 50 percent more GPU accelerator support for Hadoop analytics9
Dell EMC PowerEdge R740XD – This 2U/2S platform is best-in-class storage performance and density for applications like software-defined storage and with the versatility demanded by cloud service providers, Hadoop/Big Data users and co-location hosting
Dell EMC PowerEdge R940 – This 3U/ 4S platform handles extremely demanding, mission critical workloads like enterprise resource planning (ERP), e-commerce and very large databases. The PowerEdge R940 can save up to US $600,000 in Oracle Licensing costs10 and performs up to 44% faster in a SAP SD Sybase Environment11
Dell EMC PowerEdge M640 and FC640 – Unparalleled modular serves designed for high performance with best-in-class density for exceptional scalability in a Blade and Modular platform
Dell EMC PowerEdge C6420 – Ideal for high performance computing. Maximizes density, scalability and energy efficiency per unit in a 2U/8S Modular platform
PowerEdge servers are also the bedrock of Dell EMC solutions. Dell EMC's industry-leading solutions and platforms also will benefit from the power and security of this new generation of PowerEdge servers. The servers will be embedded in storage and data center appliances, hyper-converged appliances and racks, hybrid cloud platforms, ready nodes, bundles and other Dell EMC solutions.
These integrations go deeper than simply running software on hardware. With industry-leading hardware and software in its broader enterprise portfolio, Dell EMC is able to allow the software management stack insight into the hardware to optimize performance, as well as deeply test and validate them together.
The new servers will be the foundation of Dell EMC solutions that used the previous generation of PowerEdge such as VxRail Appliances, VxRack Systems, XC Series, vSAN ReadyNodes, ScaleIO Ready Nodes, IsilonSD Edge and ECS (Elastic Cloud Storage). Additionally, it will be available in many new Dell EMC solutions and platforms, including Data Domain Appliance, CloudArray, Ready Bundles, Ready Systems, Dell EMC Enterprise Hybrid Cloud, Dell EMC Native Hybrid Cloud and Dell EMC Cloud for Microsoft Azure Stack. 
AVAILABILITY
Dell EMC PowerEdge R940, R740, R740xd, R640, and C6420 are now available worldwide.
Dell EMC PowerEdge FC640 and M640 will be available later in 2017.
Dell EMC solutions based on new PowerEdge servers will become available worldwide throughout the second half of 2017.
ABOUT DELL EMC
Dell EMC, a part of Dell Technologies, enables organizations to modernize, automate and transform their data center using industry-leading converged infrastructure, servers, storage and data protection technologies. This provides a trusted foundation for businesses to transform IT, through the creation of a hybrid cloud, and transform their business through the creation of cloud-native applications and big data solutions. Dell EMC services customers across 180 countries – including 98 percent of the Fortune 500 – with the industry's most comprehensive and innovative portfolio from edge to core to cloud.