Dell Delivers New Solutions in Collaboration with SAP to Offer Improved Agility, Scale and Speed of Gaining Data Insights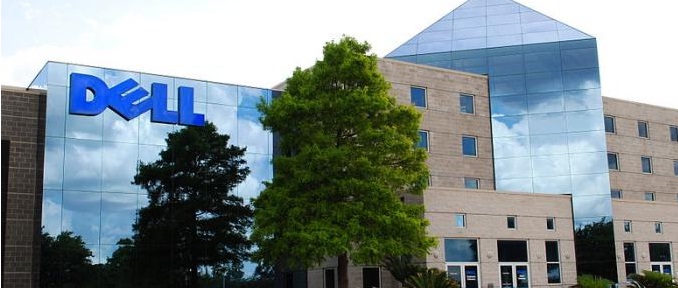 Dell bolsters co-innovation with SAP; expands portfolio with cost-effective, purpose-built solutions, innovations and services
Announces Dell Validated System for SAP HANA® Edge and optimized architecture for SAP Foundation for Health software
Introduces Dell Automation and Cloud for SAP® Software; Internet of Things collaboration with SAP and Cloudera; and new SAP HANA collaboration with specialized systems integrators
Streamlines data replication with Dell SharePlex for SAP HANA; delivers comprehensive insights with new frameworks from Dell Digital Business Services
at SAPPHIRE® NOW, Dell announced new solutions, innovations and services developed in collaboration with SAP that deliver greater performance, insight and agility for organizations processing large volumes of data. This new set of offerings can help customers optimize SAP® solution environments running on clouds; deploy IoT enabled solutions; build on specialized healthcare applications; and streamline data migration and analytics with Dell's world-class services.
IDC predicts that by 2020 the amount of high-value data worth analyzing will double, and 60 percent of information delivered to decision makers will be actionable. In 2015 Dell opened the Dell Global SAP Center of Excellence enabling the two companies to work more closely to solve customer challenges related to data insights. This heightened level of collaboration has led to several accomplishments including industry-leading benchmarks and purpose-built solutions. Dell's investments in supporting SAP solutions are enabling more customers worldwide to achieve better, faster and more sustainable business results.
"Customers today are looking for easier-to-deploy and simpler-to-manage solutions to help them gain business insights," said Jim Ganthier, vice president and general manager of Dell Engineered Solutions, HPC and Cloud. "Dell and SAP have collaborated for more than a decade to develop pre-integrated solutions that deliver faster time to productivity and the ability to easily gather actionable insights. With today's announcements, Dell builds on its extensive portfolio and offers specialized solutions that meet unique customer needs, enabling them to deliver their desired business outcomes."
Delivering Turn-Key Advanced Analytics to the Mid-Market with the Dell Validated System for SAP HANA Edge
Together, Dell and SAP are helping mid-market customers compete in the digital marketplace. This month, Dell will be the first to offer customers the newly packaged SAP HANA Edge edition, advanced version and SAP Predictive Analytics, available on Dell server platforms in North America. Dell plans to offer a fully integrated appliance, the Dell Validated System for SAP HANA Edge, globally in the third quarter. The appliance speeds turnaround time for new reports and regardless of the source, data is synchronized to dramatically reduce the cost of gaining business insights. The Dell Validated System for SAP HANA Edge includes SAP's predictive analytics libraries native to SAP HANA, SAP Predictive Analytics with advanced data modeler capabilities, and services from Dell to deliver rapid time to value. Additionally, Dell helps customers deploy, implement, migrate, support and train with Dell ProDeploy, ProSupport and custom service offerings.
Optimizing Workloads in the Cloud with Dell Automation and Cloud for SAP Software
Many customers today run a virtualized datacenter and are looking to manage their SAP solution environment in the same way. Dell today showcased Dell Automation and Cloud for SAP Software, which allows customers to quickly deploy virtualized SAP solution environments on a VMware-based cloud platform. Available for preview in the Dell Global SAP Center of Excellence, it extends the Dell Hybrid Cloud Platform Reference Architecture with VMware to work with SAP applications and SAP HANA. Dell Automation and Cloud for SAP Software allows customers to:
Quickly deploy virtualized SAP solution environments and easily stand up new services with a flexible, Dell-validated architecture
Automate provisioning and management of virtualized SAP systems with SAP Landscape Virtualization Management software and VMware integration
Manage performance and gain visibility into SAP software landscapes across physical and virtual infrastructure with VMware vRealize Operations
Co-Innovating Internet of Things-Enabled Solutions
Dell recently launched the Internet of Things (IoT) Solutions Partner Program to help customers find the best technologies for IoT solutions. As part of this program, Dell and SAP are collaborating to develop a broad range of end-to-end solutions with SAP HANA, IoT client for SAP HANA, and transaction availability for remote sites solution, working in connection with Dell Edge Gateways for industries spanning oil and gas to retail.
Leveraging the Dell and SAP collaboration in IoT, Dell today announced a new IoT development that includes SAP HANA and Cloudera Hadoop. This purpose-built architecture brings together Dell Edge Gateway technology with leading SAP applications and Cloudera tools, allowing customers to more easily gather and deploy information from sensors, and turn that information into actionable insights. Dell is showing the architecture at SAPPHIRE NOW, and in the Global SAP Center of Excellence.
Delivering Industry-Specialized Tools and Expertise
With a long track-record of serving the healthcare industry, Dell announced an optimized architecture for SAP Foundation for Health, which is built in collaboration with Intel and SAP. With patient care, first time accuracy, speed and reliability as top requirements in the medical field, this architecture enables healthcare organizations to analyze large amounts of unstructured data quickly and reliably to deliver patient-centered, information-driven healthcare.
Built on the SAP HANA platform, SAP Foundation for Health provides a flexible and extensible clinical data warehouse model for industry-focused data integration management, and real-time analytics on large-scale data. Powered by Dell PowerEdge servers, the architecture allows organizations to deploy SAP Foundation for Health quickly and confidently, delivering personalized care through actionable insights.
Partnering to Provide Specialized Knowledge, Tools and Technology
Dell also announced new relationships with leading systems integrators to provide customers with industry-specialized knowledge, tools and technology. The first partner is Auritas, a best of breed information lifecycle management (ILM) consulting firm and certified SAP partner. By combining Dell's enterprise portfolio with the expertise of specialized systems integrators, Dell and its partners can offer secure deployments that are optimized for customers' workloads and use cases.
Additionally, Dell SAP Services has created a next-generation innovation lab for SAP S/4HANA located in Plano, Texas designed to help organizations evaluate, understand, and benefit from their investments in the SAP S/4HANA platform. This new lab is built on advanced in-memory platform, SAP HANA, and offers a personalized user experience covering mission-critical business processes. It helps customers identify use cases, provides specific industry solutions with smart factory and IoT, identify infrastructure requirements for cloud or on premise, and also helps to develop zero-impact migration plans.
Streamlining Customer Migration and Comprehensive Insights
To further support the adoption and growth of environments running SAP HANA, Dell recently announced the latest release of Dell SharePlex. A leading data replication and near-real-time data integration solution, Dell SharePlex enables customers to migrate their legacy Oracle systems directly to SAP HANA with a proven solution that replicates data in near real-time with no impact to the production database – and does so at half the cost of other leading database replication solutions. In keeping with the focus of Dell's robust portfolio of systems and information management solutions, Dell SharePlex helps organizations spend less time worrying about how to migrate data onto SAP HANA, and more time fueling innovation by driving reporting and analytics initiatives forward to support desired business results.
Providing additional data insight opportunities for organizations, Dell Digital Business Services introduced newanalytics frameworks that work with SAP applications and other enterprise systems to analyze CRM, social media, fitness and lifestyle data to offer a single snapshot of an organization's customer.
Customer and Partner Quotes:
"At Loan Science, we believe that unleashing the true power of data can revolutionize loan performance and dramatically reduce default rates," said Lee Latimer, CTO, Loan Science. "While existing analytic systems are struggling to keep pace with demand, we expect the Dell Validated System for SAP HANA Edge to deliver advanced predictive analytics capabilities and order-of-magnitude performance enhancements without breaking the bank."
"Dell and Auritas are working together to deliver innovative services and solutions to enterprise organizations," said Deepak Sood, CEO of Auritas. "Both organizations are passionate about providing observable results that allow clients to unlock the full potential of SAP platforms and leverage the value of big data. It's exciting to provide this level of on-demand consulting in a joint effort with Dell during an event as significant as SAPPHIRE."

Availability and Supporting Resources:
Dell is an Onyx sponsor at SAPPHIRE NOW 2016. Visit Dell at booth #437 and visit this blog for additional details on Dell sessions and activities
SAP HANA, Edge edition on PowerEdge Servers has planned availability for late May. Dell Validated System for SAP HANA Edge has planned availability for Q3 2016
Dell Architecture for SAP Foundation for Health and new frameworks from Dell Digital Business Services are available today
Dell Automation and Cloud for SAP Software and the Dell, SAP and Cloudera IoT architecture are available for preview in the Dell Global SAP Center of Excellence
SharePlex for SAP HANA has planned availability for late May
About Dell
Dell Inc. listens to customers and delivers innovative technology and services that give them the power to do more. For more information, visit www.dell.com.
About SAPPHIRE NOW
SAPPHIRE NOW and the ASUG Annual Conference are the world's premier business technology event and largest SAP customer-run conference, offering attendees the opportunity to learn and network with customers, SAP executives, partners and experts across the entire SAP ecosystem.