Dell cloud client-computing offers scalable and flexible desktop virtualization with new Wyse vWorkspace 8.5 software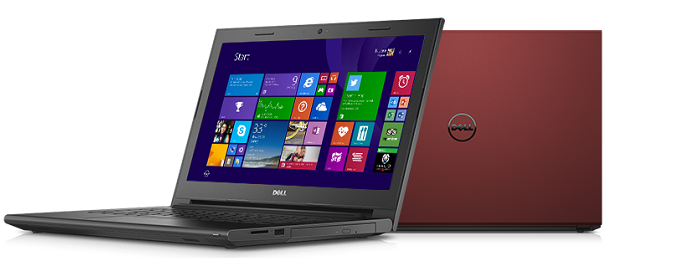 Dell makes it easy for organizations to embrace desktop virtualization with end-to-end solutions built around Wyse vWorkspace 8.5
New features in vWorkspace 8.5 enable easier access and configuration, increased speed and scalability
Dell cloud client-computing today unveiled Dell Wyse vWorkspace 8.5, the latest release of its high-performance desktop virtualization software. With this release, Dell is the only solutions provider that offers organizations an end-to-end solution that includes VDI connection broker software, with simplicity, scalability, performance, and one point of contact for support. Part of Dell's growing desktop and application virtualization portfolio, Wyse vWorkspace 8.5 software enables customers to realize the efficiency and productivity benefits of desktop virtualization with the agility to scale into a VDI environment. Now, combined with solutions based on Citrix, Microsoft, and VMware, Dell offers more choice and solutions for transforming end-user computing than any other vendor.
The Wyse vWorkspace 8.5 software is a central part of Dell's unique end-to-end Dell Wyse Datacenter for Microsoft VDI and vWorkspace desktop virtualization solution, and is designed to provide organizations with integrated infrastructure options while ensuring enterprise-level performance. With the highest user density per server, built-in monitoring and all-inclusive licensing costs, vWorkspace is a cost effective solution for organizations of all sizes. Wyse vWorkspace supports familiar Microsoft Hyper-V and VMware vSphere hypervisors, and is designed to be managed by desktop support personnel, so customers can manage it without needing specialized staff or consultants.
This latest vWorkspace release includes at no additional cost the vWorkspace connector for HTML5, which significantly enhances mobility capabilities and support for more devices than ever. It enables access to Windows applications and desktops from nearly any browser-capable device, without the need for any client software installation on the end point, and also provides secure access from Chrome OS devices, such as the award-winningDell Chromebook 11. vWorkspace connector for HTML5 also supports BYOD programs for Dell education customers and service providers seeking to provide access without needing to deploy or manage anything on a user's personal device. Users can now have the secure access to their data and applications from any browser, while management requirements for IT personnel are greatly reduced.
Additional benefits and features of vWorkspace 8.5 include:
Easier access and configuration with policy-based deployment and configuration: Users are automatically offered the vWorkspace connector that is compatible with their device, and the vWorkspace connection broker configures first-time user settings. Users are up and running in minutes without needing training or instruction guides. It also gives IT administrators the ability to grant or revoke access at any time, for any user, more securely.
Simplified scaling through Secure Access Service: Provides secure remote access for up to 10,000 users through a single Windows Server Virtual Machine (VM) that sits behind the corporate firewall. These Secure Access Service VMs can be load balanced to provide scalability to meet the needs of very large deployments by customers and service providers.
More use cases with Wyse Streaming Manager (WSM) software: Customers who purchase vWorkspace Premier Edition, or who have current maintenance on vWorkspace Premier Edition, will now receive Wyse WSM 7.2 as part of the software maintenance agreement. WSM will enable IT to deliver centrally managed, client-hosted virtual desktops or virtual servers to diskless endpoints and cloud desktops, as well as centrally manage departmental applications on client and cloud-hosted virtual desktops.
Support for unified communications, including Cisco, Lync, Avaya and Skype
Availability:
Wyse vWorkspace 8.5 is available from Dell and through Dell PartnerDirect Preferred and Premier Partners in the United States and around the world starting December 9, 2014. Price lists at less than $100 USD per seat.
Supporting Quotes:
Steve Lalla, VP and General Manager, cloud client-computing, Dell
"Dell cloud client-computing is committed to making desktop virtualization more accessible, manageable and affordable for our customers. The Dell Wyse vWorkspace 8.5 solution provides organizations with a highly flexible and scalable solution, while giving their users secure access to the applications and data that they need."
Brad Anderson, Corporate Vice President, Enterprise Client & Mobility, Microsoft
"Organizations today are looking for desktop virtualization solutions that provide them with greater flexibility and control. Dell Wyse vWorkspace 8.5 software builds upon customers' existing Microsoft infrastructure investment and enables them to realize the benefits of desktop virtualization faster and easier, with reduced support costs."
About Dell
Dell Inc. listens to customers and delivers innovative technology and services that give them the power to do more.