DBS Wealth Management Clients get Enhanced DBS iWealth All-in-one Mobile App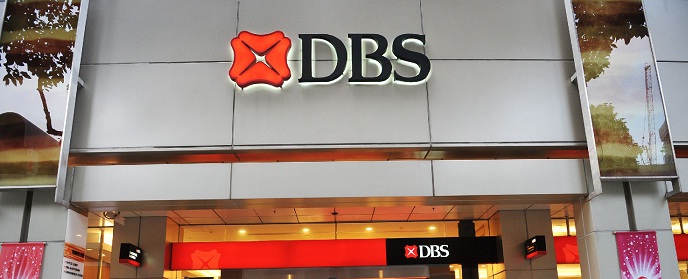 Enhanced "DBS iWealth" Platform Offers Wealth Management Clients Integrated Functions Via a Single Dashboard
DBS, Singapore's largest and Asia-Pacific's fifth largest private bank, continues to digitally transform its wealth management business with the latest enhancement to its wealth platform, "DBS iWealth". The new and improved wealth management app allows clients to conduct their banking transactions, manage their wealth and also trade on a single platform – a first in Singapore.
Now also available to wealth management clients (DBS Treasures, DBS Treasures Private Client, DBS Private Bank) via a mobile app, the latest enhancements made to the wealth management app DBS iWealth were implemented after a number of intensive client immersion sessions. The bank adopted usability testing, human-centred design and "Uber-like" ratings to solicit constant feedback from its wealth clients.
The enhanced wealth management app empowers clients with quick and intuitive access to services, product information and research. For example, clients can personalise their profiles and customise quick links. Insights and analysis can be customised according to clients' preferences and holdings, allowing them to manage their wealth and stay updated on market trends while on the go. Equity trading and funds investment have also been incorporated into the wealth management platform, enhancing the range of customer investment needs that can be instantly fulfilled.
On the user-friendly "DBS iWealth" wealth management app, clients can easily access their banking, trading and wealth management portfolios with a few simple clicks – without having to log in and out of different banking apps to conduct their transactions. For example, clients can toggle between conducting their banking transactions (like money transfers or bill payments) with managing their wealth portfolio, all within the same environment. With the "Peek Balance" function, they can also view their account balances or profit and loss statements with a simple swipe on their mobile devices or Apple Watch. This function does not require any pre-login and clients can choose to "peek" at their designated accounts.
Some of the other key features of the wealth management app DBS iWealth include:
• Single dashboard for up-to-date view of a client's banking, trading and wealth management portfolio
• Clients can trade stocks in seven key markets and stay on top of trends with customised charting tools, market analysis, stock search and filters
• "Online Funds Trading" provides clients with quick access to over 400 funds, as well as fund information, research data and expert analysis
• Insights from research based on clients' preferences and holdings
• Timely notifications and price alerts for clients to keep track of their portfolio
Said Tan Su Shan, Group Head of Consumer Banking & Wealth Management, DBS Bank, "Everything that we design and build begins and ends with our clients in mind. Whether it's integrating their banking accounts and wealth portfolios in one single dashboard, keeping track of the markets or learning about opportunities, we are putting the bank in the palm of their hands."
"By leveraging Big Data, biometrics and intuitive design, we are focused on delivering relevant advice in a timely manner. For the new 'DBS iWealth' mobile app, we tested it with over 3,000 clients before rolling it out to all clients, and we believe it will give them a faster, smarter and more personalised way to manage their wealth."
Currently, more than 70% of DBS' wealth clients are already online and mobile banking users with the bank and are actively managing their wealth on these digital channels. In 2016, around 25% of wealth clients were acquired online via "DBS iWealth".
DBS has the largest number of online banking and mobile banking customers in Singapore with over 2.6 million and 1.5 million users respectively, who account for over 1.6 million transactions daily across its digital platforms. The bank's customer mobile activity continues to lead the industry in Singapore and mobile banking accounts for over 60% of the bank's more than 500,000 daily logins.
DBS has been deeply immersed in furthering its digital transformation agenda. In 2014, the bank made a commitment to investing SGD 200 million over three years in digital banking and has since rolled out initiatives such as RM Mobility, which provides relationship managers with an integrated mobile platform used to engage customers from the very beginning of their banking experience with DBS.
In 2015, DBS Private Bank was named the world's 'Most Innovative Private Bank' by three of the industry's leading journals. Most recently, DBS was named 'Best Asian Private Bank' by FinanceAsia and 'Best Wealth Manager, Asia' by The Asset, and more notably, as the 'World's Best Digital Bank' by Euromoney, the first time an Asian bank has won an award in a global category by this publication.
For more information on DBS iWealth, please visit go.dbs.com/new-iwealth
About 
DBS – Living, Breathing Asia
DBS is a leading financial services group in Asia, with over 280 branches across 18 markets. Headquartered and listed in Singapore, DBS has a growing presence in the three key Asian axes of growth: Greater China, Southeast Asia and South Asia. The bank's capital position, as well as "AA-" and "Aa1" credit ratings, is among the highest in Asia-Pacific.