DBS Unveils New Digital Financial Planning Proposition to Provide Personalised Financial Advisory For All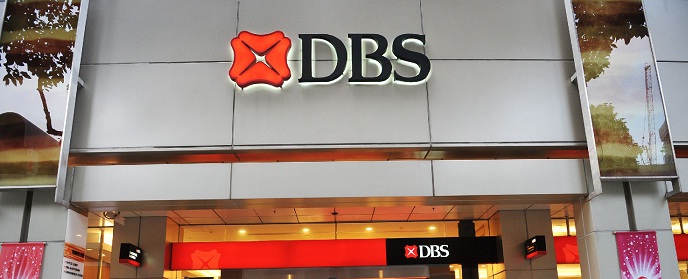 New digital advisory solution leverages big data and technology to provide insights tailored to customers
All five million DBS/POSB customers can now access DBS' new digital financial planning solution NAV Planner within their internet and mobile banking accounts. NAV Planner – an industry-first, feature-rich digital advisory solution leveraging big data and technology – enables customers to independently plan and monitor their financial goals by guiding them through insights and recommendations tailored to their life stages and financial circumstances. This is complemented by the bank's extensive digital library of knowledge materials and financial literacy programmes.
"Technology has helped the insurance, brokerage and wealth management industries scale up and reach more customers with their services. But we've noticed that even with digitalisation, financial information is still held in silos. Those who wish to review their overall finances either need to manually consolidate their holdings or look to their financial advisors to do so for them. Others who are not subscribed to these services are inadvertently left out," said Jeremy Soo, DBS' Singapore Head of Consumer Banking Group. "This is where we believe we can make a difference. NAV Planner leverages our digital expertise and data analytics to create a digital advisor for everyone that can not only consolidate, but also analyse and recommend."
Many in Singapore have been hard hit by Covid-19, and concerns over financial planning and having adequate protection for themselves and their loved ones have since surfaced. During this unprecedented time when most of Singapore is staying home, our new digital 'contact-less' financial planning solution will come in handy."
Helping customers get their fundamentals right
NAV Planner is guided by DBS' proprietary financial planning framework which comprises principles developed by the bank's financial planning experts and employs the Financial Planning Association of Singapore's (FPAS) benchmarks. It has identified seven typical streams on what customers do with their money, of which the first-phase launch will focus on three: budgeting and savings; protection; and investments. By proactively managing their finances around these three streams, customers can achieve their longer-term financial aspirations such as purchasing a home, or accumulating a retirement nest egg, more easily.
Through interacting with NAV planner, customers can see for themselves how a decision made in one stream can potentially affect outcomes in others. More importantly, it helps them visualise how smaller day-to-day financial decisions can lead to a substantial impact on longer-term financial goals. This fluid, adaptive approach is developed based on feedback DBS received from extensive and deep customer immersions and engagements.
"We noticed that most people tend to only engage with their finances on an 'episodic' basis, that is when they need to make important money decisions, and this is something we would like to course-correct," added Soo. "We believe that helping our customers review their smaller everyday financial decisions will stand them in good stead and protect their finances against a drain from unexpected volatilities, such as the current pandemic."
How NAV Planner works – A personal financial advisor in your pocket
NAV Planner is an evolution of its predecessor, Your Financial GPS[1]. Integrated into DBS/POSB internet banking and digibank app, the enhanced solution provides customers with a personalised balance sheet, which gives a full overview of their cash savings, loans, insurance protection plans and current investments as they are held with the bank. Customers are also able to include external holdings to complete their balance sheet view.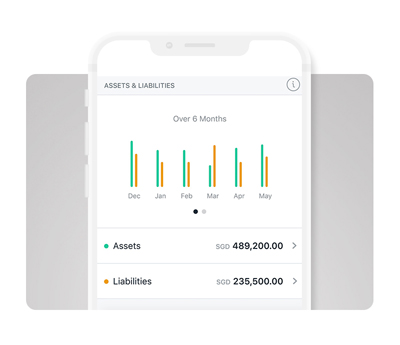 Customers can click through each section to find out more about their money habits, and have the option to add to what has already been captured automatically under each category.
Using the balance sheet as a basis, NAV Planner will then provide users with insights, analyses and suggestions unique to them. Its guided advisory capability helps customers get started on their insurance and investments needs – which traditionally require face-to-face consultations – by computing whether the user has adequate protection coverage or funds to put towards investments, based on their life-stage.
Upon identifying any gaps, NAV Planner will recommend suitable solutions and relevant educational guides for the customer. It also provides a dashboard view of the customer's entire investment portfolio – breaking down the different instruments they have, together with each instrument's monthly performance. This feature is the first-of-its-kind to be offered to retail customers.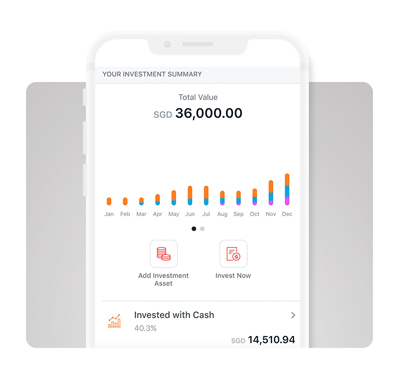 A consolidated view of a user's investment portfolio and aggregated monthly performance; the first-of-its-kind offered to retail customers in Singapore
"Over the next few months, we will enhance existing functionalities and provide a new integrated retirement planning tool that helps customers better visualise and plan for their golden years," said Evy Wee, Head of Personal Finance and Investing, DBS Bank. "Singaporeans now have longer life expectancy, and we want to go beyond focusing on immediate financial needs, which are addressed by many personal finance tools today. Instead, we aim to help our customers take a longer-term view of their finances and work towards their retirement nest egg."
In less than a month since NAV Planner was launched, more than 300,000 customers have accessed their personalised balance sheets, of which more than 30% are new to digital financial planning. Many have also gone on to action on recommendations from the digital advisor. Among the personalised insights and nudges offered, users most favour those focused on helping them stay disciplined with their savings and growing their money through investments.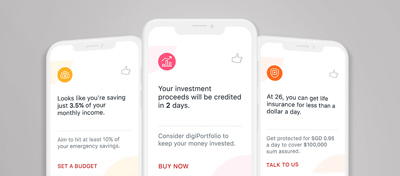 Personalised insights and recommendations provided by NAV Planner's guided advisory capability
DBS' commitment to raise all Singaporeans' financial literacy
The bank will also continue to maintain and add to its extensive library of financial planning-related guides, educational video clips and articles, which are open to the public on its online NAV page. Topics are guided by DBS' Financial Planning framework, and include articles written on trending topics among its customers and communities, as well as how-to guides and checklists. Together, they provide customers with the knowledge needed to make informed decisions towards better and more robust finances.
DBS is committed to its plan to reach every Singaporean, regardless of their income levels, to help them get started on their financial wellness journeys. In doing so, the bank has conducted more than 50 free financial literacy classes under its new NAV University programme and has extended these sessions virtually through the DBS Burrow and POSB Parents online communities given current circuit breaker measures. DBS has also partnered with various government institutions to help educate customers on a wide range of topics, such as investing via CPF schemes and tax filings.
For more information on DBS' NAV initiative and the NAV Planner, or to subscribe to financial tips and content provided by DBS, visit the NAV page at https://www.dbs.com.sg/personal/nav/index.page.
[1] Since launching Singapore's first holistic digital financial advisor, Your Financial GPS, in May 2018, more than 1.5 million DBS/POSB customers have made use of the advisor, with many demonstrating positive money management habits with regular use.
Souce: DBS