DBS to Start Securities Business in Japan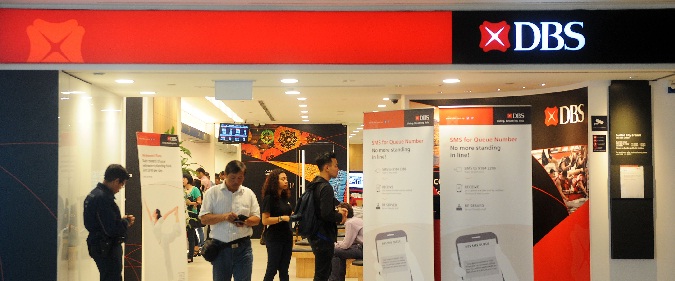 New business to focus on facilitating Asia-Japan investment flows
DBS Bank, Southeast Asia's largest bank, announced that it will commence its securities business in Japan on 18th of August. With this new move, DBS will be able to better support institutional investors and companies in Japan looking to invest and tap the financial markets in Asia.
Given the domestic growth and rapidly aging population in Japan, institutional investors in Japan are actively seeking for yield and investments in overseas markets. At the same time, with rapid economic growth in Asia, there are now more Asian investment-grade companies which offer institutional investors in Japan diversification to their US/European portfolios. DBS is able to introduce strong Asian credits with higher yields to Japanese investors, as an alternative to the low and negative interest rate environment in Japan currently.
Ms Mana Nabeshima will spearhead DBS' expansion in Japan. She joined DBS in 2015 and was tasked to build the bank's Japan business across all product segments. Prior to joining DBS, she was a Managing Director at Goldman Sachs in Singapore and Tokyo for 12 years, covering the Japanese institutional segment in the fixed income division. She has also worked in derivatives sales and private banking at Citibank.
Said Ms Nabeshima: "This year marks the 50th anniversary of diplomatic relations between Singapore and Japan so we are pleased to be able to contribute to Japan's financial markets by expanding our service offering to institutional investors and companies in Japan. DBS will be able to act as an intermediary of investment flows between Asian corporates and Japanese investors with our high credit rating, strong capital position, unique Asian insights and extensive network in Asia."
DBS has been committed to Japan since the opening of the Tokyo branch in 1977. Japan and Singapore have strong economic ties and are the second-largest foreign direct investors in each other's countries.
About DBS
DBS – Living, Breathing Asia
DBS is a leading financial services group in Asia, with over 280 branches across 18 markets. Headquartered and listed in Singapore, DBS has a growing presence in the three key Asian axes of growth: Greater China, Southeast Asia and South Asia. The bank's capital position, as well as "AA-" and "Aa1" credit ratings, is among the highest in Asia-Pacific.