DBS Private Bank announces five-year wealth expansion plan in the Middle East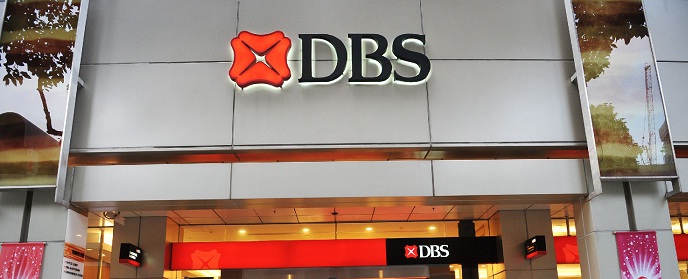 Dubai branch to serve as strategic hub for bank's Middle East private banking arm
Announces new senior-level appointment and plans to double headcount and triple revenue for private banking operations
DBS announced its expansion plans in the Middle East over the next five years. Catering to a growing wealth segment that looks towards Asia for investment opportunities, DBS aims to make its Dubai office a strategic hub for the Middle East, positioning itself as the partner of choice for clients wishing to access the Asian market.
DBS also unveiled its new and expanded office premises located at the heart of Dubai's financial hub, DIFC, where it aims to double the headcount for its private banking operations by 2023. Over the past seven years, total revenue of DBS' Dubai branch has witnessed a significant growth rate of 20% per annum. Targeting the region's growing presence of ultra-high net worth (UHNW) and high net worth (HNW) individuals, family offices and sovereign wealth funds, the bank also aims to triple its revenue over the next five years by focusing on increasing client diversity, spread and penetration.
As part of its extended offering, the bank is building a bespoke investment portfolio including private equity funds within growth segments such as e-commerce, health technology, real estate, logistics and fintech across growing Asian markets; structured products in key segments for China and India; dual currency loans; and REIT Initial Public Offerings with underlying assets in Europe and North America.
Said Tan Su Shan, Group Head of Wealth Management and Consumer Banking, DBS Bank, "As the former Development Bank of Singapore, DBS believes that the UAE and Singapore are strongly linked by their shared values of innovation, technological progress and visionary thinking, making Dubai a natural choice for a regional hub. Wealth in the Middle East remains on the rise, with the number of UHNW clients with more than USD 500 million in assets in this region projected to increase by 28% – from 390 in 2017, to approximately 500 in 2022[1]. With Middle East client appetite for Asia wealth solutions growing, DBS is well-positioned to support our Middle East clients in accessing Asia's growth opportunities through our strong Asian network, innovative investment solutions and world-class digital capabilities."
"In the next few decades, global economic growth will be fueled by the growth in Asia, with predictions that China, India and Indonesia will dominate the rankings of top economies in the world[2], helped by its large, young population and technologically wired smart nations. DBS, as one of the region's largest and safest banks, plays to this pivot to Asia. As the world's leading digital bank, we are also well positioned to capture the major digital trends in the region."
As part of its expansion plan, the bank also announced the senior-level appointment of Rudiger von Wedel as Head of International, DBS Private Bank, effective 19 November 2018. Based in Dubai, he takes over from Rob Ioannou, who will be moving on to lead DBS' wealth, trust and estate planning business, as well as drive the build out of DBS' Single Family Office offering and Australian desk. Rudiger, who will be reporting to Lawrence Lua, Deputy Head of Private Bank, is a veteran in the industry and was most recently Chief Executive Officer of the Global Wealth Division of the National Bank of Abu Dhabi (NBAD).
Established in March 2006, DBS' Dubai branch became the first Singapore-based bank to receive a banking license at the DIFC. DBS Private Bank was recently named "Best Private Bank in Asia" and "Best Private Bank for Innovation" at Private Wealth Management/The Banker's 2018 Global Private Banking Awards.
[1] Knight Frank 2018 Wealth Report
[2] PricewaterhouseCoopers, The World in 2050, 
https://www.pwc.com/gx/en/issues/economy/the-world-in-2050.html
About DBS
DBS is a leading financial services group in Asia, with over 280 branches across 18 markets. Headquartered and listed in Singapore, DBS has a growing presence in the three key Asian axes of growth: Greater China, Southeast Asia and South Asia. The bank's "AA-" and "Aa1" credit ratings are among the highest in the world.
Source: DBS