DBS Marks New Milestones For Its Asset Digitalisation Strategy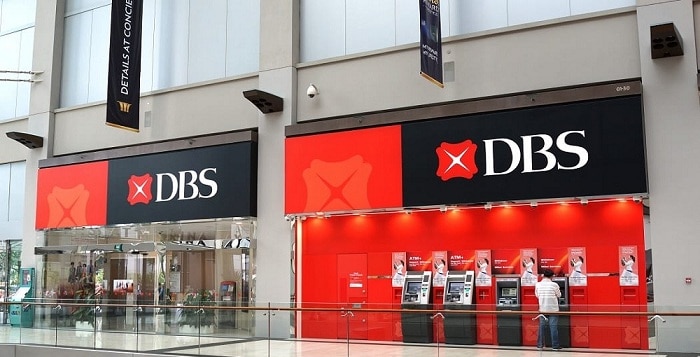 DBS Vickers receives in-principle regulatory approval under the Payment Services Act
DBS Digital Exchange to go 24/7 to cater to increasing trading volume amidst growing client demand
DBS today marked steady progress in executing on its asset digitalisation strategy, announcing a series of milestones achieved across its franchise:
DBS Vickers (DBSV), the brokerage arm of DBS Bank, has received in-principle approval from the Monetary Authority of Singapore (MAS) under the Payment Services Act (PS Act) to provide digital payment token services as a major payment institution. DBSV is one of the first few financial institutions to obtain such an approval. DBSV is working through the necessary follow-ups with a view towards meeting MAS' requirements for a licence.
Once licensed, DBSV, as a member of DBS Digital Exchange (DDEx), will be able to directly support asset managers and companies to trade in digital payment tokens through DDEx.
From 16 August (Monday), DDEx will operate round-the-clock[1]. This will enable DDEx's members to trade on the exchange at any time, enhancing their ability to seize opportunities and manage risks arising from changes in cryptocurrency spot prices. The exchange first operated only during Asian trading hours to allow for processes and protocols to be finetuned.
DDEx has gained good traction since its launch. Around 400 investors[2] have been onboarded to trade on DDEx as at end-June 2021. DDEx recorded close to SGD 180 million in total trading value in Q2 2021, more than five times the value traded in the previous quarter. DBS has over SGD 130 million in digital assets in its custodial services. At the same time, DBS is building up its pipeline of potential Security Token Offerings (STOs) – DDEx listed its inaugural STO in June in the form of an SGD 15 million digital bond.
Eng-Kwok Seat Moey, Group Head of Capital Markets at DBS, said, "We are pleased to have made steady progress on our digital asset ecosystem in the six months since we launched the DDEx last year, and this shows in our trading and custody activity. We have seen keen interest among asset managers and corporates for access to digital payment token services, and with DBSV receiving in-principle approval under the PS Act, we are well-placed to meet this growing demand. This could add to DDEx's volumes in the coming months, and, coupled with DDEx going operational round the-clock, help accelerate growth for DDEx. We are confident of doubling our investor base by the end of the year. This bodes well for our ability to provide integrated solutions across the digital asset value chain notably in the form of STOs, leveraging DBS' expertise in deal origination to tokenisation, listing, distribution, trading and custody. This will contribute to Singapore's ambitions to be a digital asset hub in Asia."
Earlier this month, DBS was honoured as the Global and Asia-Pacific winner for Most Innovative in Digital Banking by Financial Times publication The Banker, in its 2021 Innovation in Digital Banking Awards. In its award citation, The Banker noted that the DBS Digital Exchange testifies to DBS' innovative spirit and the bank's ability to stay ahead of its peers in adopting emerging technologies that are reshaping the banking industry."
[1] DDEx will undergo a daily system refresh from 7am to 8am Singapore Time to reconcile all trades from the previous session.
[2] DDEx is a members-only exchange for Institutional Investors and Accredited Investors.
Source: DBS