DBS launches Southeast Asia's largest bank-led property marketplace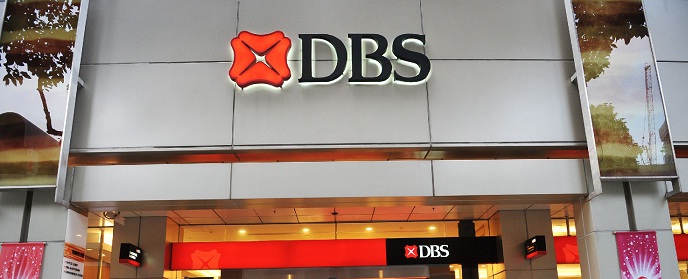 DBS launches Southeast Asia's largest bank-led property marketplace
DBS announced the launch of Southeast Asia's largest bank-led property marketplace. It is also the first bank in the region to launch an online property marketplace that offers listings from both agents and owners. DBS Property Marketplace (go.dbs.com/sg-propertymarketplace) has partnered major online property listing platforms EdgeProp and Averspace to provide some 100,000 listings and will soon include listings from SoReal. The site comes with Singapore's first home financial planner that helps first-time home buyers determine their "affordability" price range based on their monthly cashflow, calculated from both their CPF and cash deposits. The marketplace will also be able to facilitate end-to-end paperless transactions, from cheque-free payments to digital documentation. In addition, the site will provide all the essential services buyers need to settle into their new homes by partnering with service providers, including utilities; digital home solutions such as internet and TV services; renovation; cleaning and moving services.
Following the Monetary Authority of Singapore's (MAS) announcement in June 2017 proposing to allow banks to operate digital platforms that match buyers and sellers of consumer goods or services, DBS became the first bank in Singapore to launch an online consumer marketplace with DBS Car Marketplace in August 2017, followed by DBS Electricity Marketplace in March 2018. The bank is uniquely well-placed in the marketplaces space as it banks most of Singapore – five million retail customers and six in 10 SMEs bank with DBS. This enables DBS to build marketplaces with robust ecosystems in partnership with SMEs and with the aid of consumer insights. In addition, DBS' sites are among the most visited in Singapore[1], allowing the bank to leverage its popular online channels to attract and redirect customers to relevant marketplaces for their lifestyle needs.
Said Jeremy Soo, Head of DBS Consumer Banking Group (Singapore), "While it is still early days, we believe this represents a paradigm shift for financial services in the future. As the largest bank in Singapore for both consumers and SMEs, we can effectively work in each sector's ecosystem to partner SMEs and build data-driven customer research and benchmarking tools. This allows us to provide one-stop solutions that effectively anticipate our customers' needs across their purchase journey. Singaporeans are extremely savvy online shoppers – 96% of Singaporeans use their digital devices for research and information, and 66% for goods and services consumption at least once a week[2] – so we aim to provide holistic, thoughtful, and comprehensive propositions unique to the market, and become a meaningful part of their purchase journey."
DBS Car Marketplace (go.dbs.com/car)
Since its launch in August 2017 as Singapore's largest direct seller-to-buyer car marketplace, in partnership with sgCarMart and Carro, DBS Car Marketplace has attracted some 350,000 unique visits. The site has also facilitated transactions consisting of car purchase, loans, insurance and credit card applications as well as purchase of car-related accessories. The bank has expanded its marketplace to include six established car dealers: Alpine Group; Select by Performance Premium Selection; Inchcape Pre-Owned; CarTimes; Orchard Credit; and Dickson. The marketplace also includes services from VICOM Ltd, the largest vehicle inspection and technical testing company in Singapore.
DBS Electricity Marketplace (go.dbs.com/sg-electricitymarketplace)
Since its launch in March this year, DBS Electricity Marketplace, which allows consumers to seamlessly switch to new electricity retailers iSwitch and Keppel Electric, has attracted some 190,000 unique visitors – almost double of the 108,000 eligible Jurong households. This indicates deep interest from consumers in the potential switching of electricity providers and bodes well for the electricity liberalisation which will happen by the end of the year. DBS looks forward to introducing more electricity retailers to the marketplace then.
Partner quotes
DBS Property Marketplace
Bernard Tong, CEO of EdgeProp said, "We are excited to partner DBS on this journey to deliver a seamless and consumer-centric property discovery experience. As the fastest growing property platform in the region, EdgeProp's goal is to help property seekers make informed property decisions by making information as widely accessible and as transparent as possible. We believe that great content, whether it is research, news, property listings or data, is meant to be shared. Our ground-breaking partnership with DBS offers a new opportunity to collaborate with one of Singapore's major institutions with similar values to ours in uplifting Singaporeans' knowledge of property as a major asset class and creating shared value amongst all our business partners."
DBS Car Marketplace
Sim Wing Yew, CEO of VICOM, said, "VICOM is pleased to offer our pre-owned car evaluation service – VICOM FIT or VFIT – at discounted rates for DBS Car Marketplace. Buying a vehicle is a big financial decision and no one wants to end up with a defective pre-owned vehicle. Our VFIT service will offer buyers the assurance that the pre-owned vehicle that they are buying is in a roadworthy condition."
Albert Pang, Managing Director of Alpine Group said, "Alpine Group is proud to partner DBS Car Marketplace. Having amassed over 35 years in the car industry, Alpine Group provides comprehensive services for car ownership, including workshop facilities. As Singapore progresses towards a smart nation, we believe the landscape is ripe for the digitalisation of our services. With the help of DBS, Alpine seeks to provide solutions for consumers with convenience and ease."
DBS Electricity Marketplace
Janice Bong, General Manager of Keppel Electric, said, "As one of the pioneers of the electricity retail market, Keppel Electric is constantly innovating our products, so that we can offer better value to our end consumers. We are pleased to work with DBS to launch our electricity offers on DBS Marketplace which offers greater convenience to consumers."
[1] https://www.alexa.com/topsites/countries/SG (accessed 23 July 2018)
[2] Source: Ernst & Young, "Savvy Singapore: Decoding a digital nation", 2016, link, pg. 28
About DBS
DBS is a leading financial services group in Asia, with over 280 branches across 18 markets. Headquartered and listed in Singapore, DBS has a growing presence in the three key Asian axes of growth: Greater China, Southeast Asia and South Asia. The bank's "AA-" and "Aa1" credit ratings are among the highest in the world.
Source: DBS