DBS Launches Real-Time Digital Cross-border Payment Tracking For All Corporate and SME Clients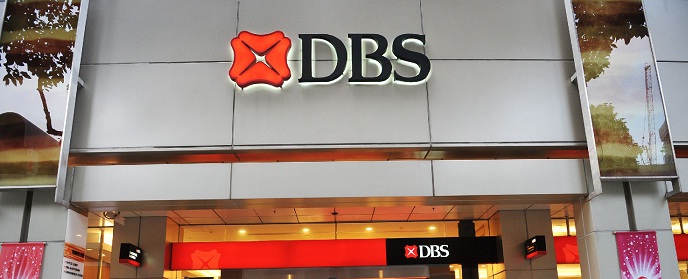 Corporate and SME clients in Singapore and Hong Kong the first to benefit from real-time tracking at no additional cost
More than 200,000 of DBS' corporate and SME clients will now be able to benefit from better cashflow visibility through real-time cross-border payment tracking.
DBS' clients in Singapore and Hong Kong are the first in Asia to be able to tap into this digital solution at no extra cost. Powered by SWIFT Global Payments Innovation (gpi), DBS' clients in China, India, Indonesia and Taiwan will also be able experience the same transaction transparency and speed in the next few months.
Navinder Duggal, Group Head of Cash Product Management at DBS said that cross-border payments are becoming more commonplace as Asian businesses spread their wings and grow their supply chains globally.
Duggal said, "When it comes to processing cross-border payments, corporate treasurers tell us that they want faster and more efficient payments. The DBS SWIFT gpi solution gives companies online visibility when tracking payments across more than 48 gpi banks across the globe and this is set to increase as more banks come on board."
"Corporate cross-border payment volumes have increased by 25% in the last 12 months. Today one in four of all cross-border transactions are received by their beneficiaries in less than two hours, and we expect these volumes to rise," Duggal added.
A SWIFT survey[1] found that 86% of treasurers are looking for efficient payment processes and effective customer support when choosing a bank for cross-border payments. While there has been much technological innovation, the survey also found that businesses wanted underlying challenges of payment tracking and speed with cross-border payments solved without the need to deploy expensive solutions and resources.
With the new DBS SWIFT gpi solution, customers can now track[2] the status of their cross-border payments instantly, online without the need to call the DBS corporate call centre. By logging into DBS IDEAL, the Bank's corporate online banking platform, clients will be able to find out whether funds have been received by the beneficiary, where the funds are in the cross-border payment chain.
Today, one in four cross-border USD payments made by corporate and SME clients from Singapore and Hong Kong are benefitting from end-to-end visibility of their cross-border payments from origination to the receipt of funds by the beneficiary.
Dai Kai, Chief Financial Officer, PetroChina International (Singapore) Pte. Ltd said that their business has benefitted from having a real-time cashflow position. "This is an example of an innovative initiative that gives corporates like us complete transparency of cross-border payments settlement online and helps make doing business easier," said Dai.
Hong Kong's TCC Group[3] Tony Lam, General Manager, Finance and Treasury Division said that the group is using the solution to help them stay on top of their cash management needs. "Efficient cash management has become much more important than in the past to shipping groups like TCC. By pioneering this new online initiative, DBS has enabled us to keep constantly ahead in the global marketplace," said Lam.
Associate Professor Ng Wai Hoe, Medical Director, National Neuroscience Institute said that NNI appreciated the flexibility of online tracking without the need to call DBS' corporate hotline. "NNI is benefitting from operational efficiency and productivity. We are now also able to have greater visibility on each transaction, and this benefits our vendors as well," said Ng.
DBS business clients making cross-border payments to other DBS accounts across its network benefit from instant transfers in six markets, leveraging DBS' Asian connectivity. Called DBS PriorityPay, the value of transactions through this service has increased year-on-year by 60%.
[1] The future of payments: a corporate treasury perspective survey by SWIFT and EuroFinance gauged the views of 300 treasury professionals from corporations worldwide, ranging from SMEs to global corporations in 18 different industries in October 2017
[2] The tracking on SWIFT gpi is based on a Unique End-to-End Transaction Reference number (UETR) assigned by the originating bank. This UETR enables real-time tracking of the status of the cross-border payment.
[3] TCC Group is a shipping conglomerate headquartered in Hong Kong.
About DBS
DBS is a leading financial services group in Asia, with over 280 branches across 18 markets. Headquartered and listed in Singapore, DBS has a growing presence in the three key Asian axes of growth: Greater China, Southeast Asia and South Asia. The bank's "AA-" and "Aa1" credit ratings are among the highest in the world.