DBS Launches Portal to help Entrepreneurs set up their Business in a Day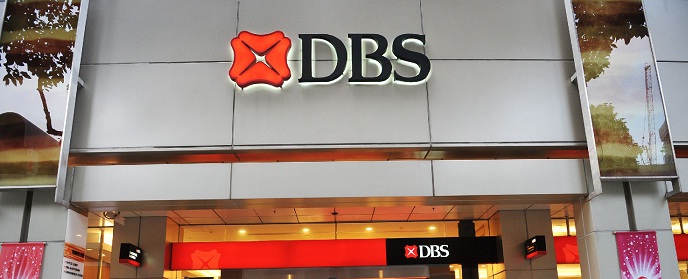 DBS has launched an online portal at https://www.dbs.com.sg/sme/business-registration.page to help entrepreneurs set up their business within a day.
Through the DBS Get Set portal, small business owners can appoint a company secretary to help them incorporate their business with the Accounting and Corporate Regulatory Authority (ACRA) and open a banking account at the same time, via a short online application process.
Each year, around 35,000 small businesses are set up in Singapore and according to ACRA regulations, every company must appoint a company secretary within six months of incorporation[1]. While company directors can act as company secretary, professional corporate secretarial firms can value-add by providing accounting, business structure and tax advice. The company secretary is also responsible for ensuring a company adheres to mandatory reporting requirements of the Singapore Companies Act. From the DBS portal, business owners can compare the services and fees of up to five corporate secretarial firms at a glance.
In addition, through the portal, SME owners can work with a range of service providers to help them adopt digital technologies easily and at preferential rates. For example, they can tap on Singtel's Shoptiq e-commerce solution for only SGD0.99 per day to launch an online store. They can get hands-on support to set up their online store and create online content from students of Singapore Polytechnic's Diploma in Media and Communication and Diploma in Business Information Technology. This is further complemented by online advertising solutions from Singtel's Adtiq, or PurpleClick and Kobe. Other essential business services SMEs can sign up for include free trials on Xero, a cloud accounting software as well as mobile phone and HR software offers from StarHub and Talenox respectively.
"The DBS Get Set portal makes it very easy for small business owners to set up their company. Being able to shorten the time required to start up a business from weeks to hours with only a small capital outlay helps SMEs concentrate on building their customer base," said Ms Joyce Tee, Group Head of SME Banking, DBS Bank. "We continue to focus our efforts on helping SMEs build and enhance their capabilities in e-commerce and becoming more efficient by adopting web-based solutions."
For more information, SME owners can visit https://www.dbs.com.sg/sme/business-registration.page.
1Except for sole proprietorship or limited liability partnership (LLP) structures
About DBS
DBS is a leading financial services group in Asia, with over 280 branches across 18 markets. Headquartered and listed in Singapore, DBS has a growing presence in the three key Asian axes of growth: Greater China, Southeast Asia and South Asia. The bank's "AA-" and "Aa1" credit ratings, is among the highest in the world.