Dbs Launches Overseas Payments Solution for Travellers & Ecommerce Shoppers – Southeast Asia's First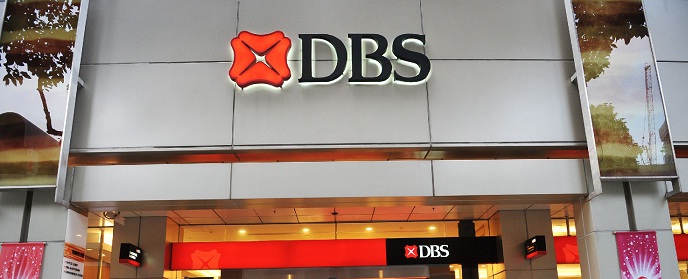 Customers with the DBS Multi-Currency Account and DBS Visa Debit Card can skip FX fees and conversion charges for cross-border payments
In a game-changing move, DBS Bank today unveiled its plans to help customers save on their overseas spending by avoiding high foreign exchange (FX) and conversion fees. Starting today, customers with a DBS Visa Debit Card linked to a DBS Multi-Currency Account (MCA)* can use their card to spend overseas in the country's given local currency** without any additional charges. This scheme is the first of its kind in Southeast Asia.
The savings will be greatest for Singapore customers who shop in overseas-based online stores or who perform credit/debit card payments overseas and choose to pay in SGD. When they pay in SGD overseas, their payment undergoes a process called "Dynamic Currency Conversion" (DCC), and customers can incur additional merchant charges of between 7% to 15%. In 2016, around 10% of payments by DBS Visa Debit cardholders were overseas transactions made in SGD.
Customers who choose to pay in the country's local currency also get to avoid any additional charges such as FX fees and any other conversion charges. For example, a Singapore traveller who intends to visit the U.S. can change currencies via their DBS MCA account (e.g. from SGD to USD), which offers competitive FX rates. This can be done on-the-go or when rates are favourable via DBS mBanking or iBanking. When spending in the U.S., the traveller can simply use their DBS Visa Debit Card to pay for purchases in USD. The amount is then directly deducted from their DBS MCA's USD balance with no other charges incurred.
"With travel and ecommerce expenditure rising rapidly in Singapore, we decided to be on the front foot and introduce a game-changing scheme for customers and the industry. With the DBS MCA and DBS Visa Debit Card, customers can convert their currencies at a competitive rate using DBS iBanking or mBanking without needing to make a trip to the money changer. They will also get to skip FX fees and conversion charges for their overseas spends. Our hope is that this will incentivise Singaporeans move towards the security and convenience of cashless payments," said Jeremy Soo, Head of Consumer Banking Group (Singapore) at DBS.
DBS' introduction of the scheme is particularly timely given that it has witnessed close to a 30% increase in foreign currency payment volumes – which includes foreign currency eCommerce and point-of-sales payments – from debit cardholders since 2014. For DBS Visa Debit cardholders in particular, foreign currency payments make up more than 20% of total payments. DBS also sees some SGD560 million in overseas cash withdrawals every year by customers.
"Travel is becoming increasingly popular amongst Singaporeans and based on the Consumer Travel Poll jointly conducted by Visa and DBS, more than half of them take two to four leisure trips a year. Visa cardholders are increasingly using their payment cards when they travel and cross border transactions by Singapore debit cardholders is growing close to 15% year-on-year. Today, 95% of Singaporean travellers change money into foreign currencies before they travel and the main reason is because they want to avoid the uncertainty of foreign exchange costs. The introduction of this first in market product in Southeast Asia by DBS and Visa supports Singapore's move to be truly cashless," said Ooi Huey Tyng, Visa Country Manager for Singapore and Brunei.
To enjoy the benefits of the scheme, customers will need to sign up for both the DBS MCA and DBS Visa Debit Card. In addition, the customer's DBS MCA must be linked to their DBS Visa Debit Card as a primary account. Further details on how to be eligible for the scheme's benefits are available at go.dbs.com/sg-mca. Launched in 2013, the DBS MCA has rapidly built up a large base and has some 200,000 account holders today. In 2015, DBS made the DBS MCA a standard account for new customers to ensure customers will always have ready access to currency exchange. The DBS MCA is also the only multi-currency account in Singapore that allows exchanges in twelve key currencies (including SGD)*** – by far the most here. In addition, there are some 800,000 DBS Visa Debit cardholders here.
The scheme, focused on helping customers who are frequent travellers avoid the hassle of carrying large amounts of cash overseas, is part of DBS' larger plan to drive cashless payment behaviour and to bring innovation into financial services. This is something the bank is uniquely positioned to do given that it banks most of Singapore and is the nation's largest credit and debit card provider, with some five million cards in circulation here.
Over the last few years, the bank has launched several large-scale and game-changing offerings to help Singaporeans reduce their reliance on cash. This include innovations such as DBS PayLah! (for small merchants and micropayments), DBS FasTrack (for F&B SMEs), POSB Fare Free Friday (for public transport-related transactions); POSB Smart Buddy (for school kids) and more. The bank was also one of the first in Singapore to adopt all three mobile payment platforms – Apple Pay, Samsung Pay and Android Pay.
* The customer's DBS MCA must be linked to their DBS Visa Debit Card as a primary account
** Available in 12 major currencies including SGD
*** SGD, HKD, JPY, THB, AUD, NZD, USD, GBP, EUR, SEK, NOK and CAD
About DBS 
DBS – Living, Breathing Asia
DBS is a leading financial services group in Asia, with over 280 branches across 18 markets. Headquartered and listed in Singapore, DBS has a growing presence in the three key Asian axes of growth: Greater China, Southeast Asia and South Asia. The bank's capital position, as well as "AA-" and "Aa1" credit ratings, is among the highest in Asia-Pacific.