DBS Launches Online Remittance Service "SmartSend" for Non-DBS Customers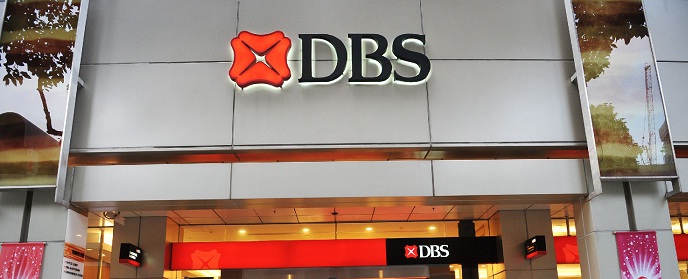 New service enables non-DBS customers to make same-day online money transfers at highly-competitive FX rates to recipients in eight markets with no transaction fees
DBS Bank announced the launch of SmartSend(www.dbs.com.sg/smartsend/), an online remittance service that allows non-DBS customers to make secure, same-day money transfers to eight markets around the world. SmartSend mirrors the ease of use and convenience that DBS customers currently enjoy with DBS Remit, which allows them to transfer money online anytime, anywhere via DBS/POSB digibank.
Making money remittance a hassle-free affair for everyone
Upon account registration and verification, SmartSend enables customers to make same-day overseas money transfers at highly-competitive FX rates via a two-step process. Once they confirm the recipient details, customers then complete their order via a FAST transfer from their bank account. Customers are then notified via SMS once the transaction is completed.
SmartSend currently supports outbound money transfers to eight markets, namely Australia, Hong Kong, India, Indonesia, Malaysia, Philippines, United Kingdom and United States.
Like DBS Remit, all transactions made via SmartSend are backed by DBS' Online Money Safe Guarantee, which guarantees that a customer's money is secured when they transact online with DBS. DBS also provides customer support around the clock, where customers can call 1800 111 1111 to speak with a customer service officer regarding their SmartSend transactions.
"When we launched DBS Remit in 2013, we wanted to offer smarter, faster and secure ways for our customers to transfer money online," said Akhil Doegar, Executive Director of Consumer Banking Group, DBS Bank. "This was a move well-received by our customers as they went on to perform more than three million remittance transactions with us in 2017, of which more than 90% was done digitally. With the launch of SmartSend, we built in the same digital efficiencies that DBS Remit offers and also combined that with a very competitive FX offering, so that now even non-DBS customers can send money safely overseas in a few clicks without transaction fees."
DBS customers can continue to remit money online through DBS Remit, which offers additional benefits such as preferential FX rates (for transactions of SGD50,000 or more) and auto FX transfers at preferred rates via FX Watch.
DBS will also be launching SmartSend in the other regional markets it operates in by the end of 2018. For more information on SmartSend, please visit: www.dbs.com.sg/smartsend/
Remitting with SmartSend

About DBS
DBS is a leading financial services group in Asia, with over 280 branches across 18 markets. Headquartered and listed in Singapore, DBS has a growing presence in the three key Asian axes of growth: Greater China, Southeast Asia and South Asia. The bank's "AA-" and "Aa1" credit ratings are among the highest in the world.