DBS Launches First-of-its-kind Online Letter of Credit Service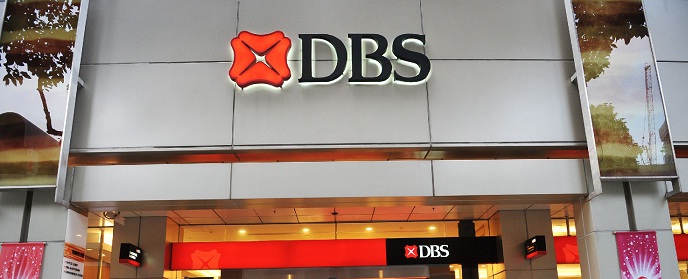 DBS has launched a new service that allows SMEs to apply for a Letter of Credit (LC) online within five minutes and have it issued within two business days. A first in Singapore, the service makes it simpler and faster for SMEs to apply for trade finance services online, while on the go. 
SMEs use LCs issued by banks to provide assurance of payment to their overseas suppliers. Before the online service was introduced, for SMEs without an existing credit line for trade finance, they had to visit a bank branch to submit their ad-hoc LC application and it could take up to a week to obtain an LC.
Joyce Tee, Group Head of SME Banking, DBS Bank said: "This service is yet another first for SMEs in Singapore. Our digital offerings to help SMEs apply for an account, loan products and banker's guarantee online have been popular. For instance, in the last three months of 2016, about 75% of new accounts opened with DBS were done via the online channel. We will continue to bring essential banking services for SMEs online, to help them save time and effort."
Lim Him Chuan, Group Head of Product Management, Global Transaction Services, DBS Bank said: "Letters of Credit are commonly used trade finance instruments globally, and we are pleased to be able to make the LC application process a truly digital experience for SMEs in Singapore.  SMEs can benefit from a faster turnaround in the application process, enabling them to provide payment confirmation to their suppliers more quickly, and as a result, improve their competitive advantage."
The new service has received positive feedback from SMEs. Ms Sumana Alam, shareholder of Global View Commodity Trading Pte Ltd., said: "The whole procedure is simple and hassle-free. Though I am not in Singapore, I managed to apply for an LC while overseas. I am very pleased with this new service."
This online Letter of Credit service is among the latest in a slew of initiatives by DBS to bring greater convenience and value to SMEs through digital banking. SMEs can also apply for DBS business accounts, loan products and banker's guarantees, while on the go.
From now until 31 May 2017, SMEs can enjoy a fee waiver of SGD100 when they apply for an LC online at go.dbs.com/LC.
About DBS 
DBS – Living, Breathing Asia
DBS is a leading financial services group in Asia, with over 280 branches across 18 markets. Headquartered and listed in Singapore, DBS has a growing presence in the three key Asian axes of growth: Greater China, Southeast Asia and South Asia. The bank's capital position, as well as "AA-" and "Aa1" credit ratings, is among the highest in Asia-Pacific.