DBS Launches First-of-its-kind Online Banker's Guarantee Service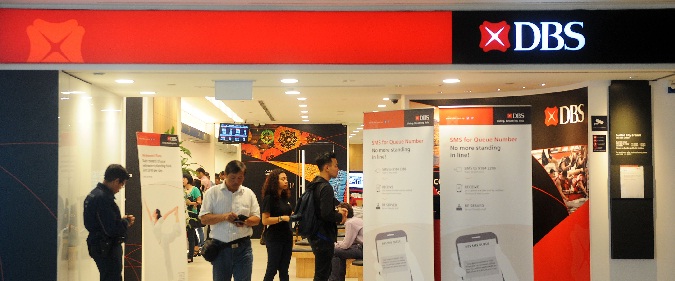 DBS has launched a new service that allows SMEs to apply for a banker's guarantee online and have it delivered to their doorstep, without having to step into a bank branch. A first in Singapore, SMEs can now apply for their banker's guarantee online in five minutes. They can also get an indication of bank fees instantly with the online indicative fee calculator when they submit their application. More than 1,000 SMEs are expected to benefit from this service in a year.
SMEs use banker's guarantees to secure financial or performance obligations. For example, financial guarantees are required for certain types of tax payments. SMEs are also sometimes required to provide performance guarantees to support their bids when bidding for contracts or when they apply for government licences.
Joyce Tee, Group Head of SME Banking, DBS Bank said: "We understand from SMEs that banker's guarantees are important for their business operations so we adopted the human-centred design discipline to bring this service online, making it easy and fuss-free; from understanding customers' needs to prototyping possible solutions, developing the solutions in-house, to revamping the entire application and fulfilment process. This is yet another first in Singapore; expands our suite of digital offerings and makes banking simpler and faster for our SME customers."
Lim Him Chuan, Group Head of Product Management, Global Transaction Services, DBS Bank said: "By making the application of banker's guarantees easy, simple and accessible 24/7 digitally, we are helping SMEs grow their businesses. In addition to the seamless experience for our clients, their beneficiaries will also be assured by a banker's guarantee issued by a well-rated bank such as DBS."
The new service has received positive feedback from SMEs. Looi Qin En, Co-Founder, Glints Singapore said: "We applied for a DBS banker's guarantee online, and the process was simple, straightforward and fast. Previously, when we were looking online for information on banker's guarantees, it was challenging and confusing. The DBS website provides clear information and the step-by-step walkthrough made it very easy. I submitted an application within five minutes."  Added Lee Fang Xing, Company Director, Pro Re Nata Consulting: "Using the online banker's guarantee application was simple and hassle-free. The whole process was completed very promptly and efficiently."
This online banker's guarantee service is the latest in a slew of initiatives by DBS to bring greater convenience and value to customers through digital banking, and to shape the future of banking. SMEs can also apply for DBS business accounts and loan products online, while on the go. From now until 31 Dec 2016, SMEs can enjoy a fee waiver of SGD100 and free document delivery service.
About DBS
DBS – Living, Breathing Asia
DBS is a leading financial services group in Asia, with over 280 branches across 18 markets. Headquartered and listed in Singapore, DBS has a growing presence in the three key Asian axes of growth: Greater China, Southeast Asia and South Asia. The bank's capital position, as well as "AA-" and "Aa1" credit ratings, is among the highest in Asia-Pacific.