DBS launches Digital Account for SMEs with No Minimum Balance Required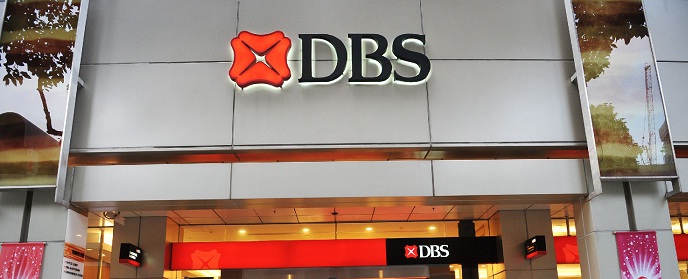 To help SMEs keep banking costs low, DBS has launched a digital account for SMEs with no minimum balance required. They will also enjoy an annual fee waiver for the DBS Visa Business Advance Debit Card and have free access to DBS IDEAL™ corporate online banking and mobile app.
The DBS Digital Account is suitable for young companies in Singapore, which have more than doubled from 23,000 in 2004 to 55,000 in 2014. As of 2014, these companies accounted for about 345,000 jobs according to data from SPRING Singapore.
The DBS Digital Account was developed as many SMEs are increasingly going online for their banking needs. Today, almost 60% of DBS SME business accounts are applied for online, compared to 12% in 2014. Close to half of the bank's SME customer base have conducted transactions via DBS' corporate online and mobile banking platforms in the past year.
SMEs who sign up for the DBS Digital Account and conduct their banking transactions online or via the mobile app, can look forward to cost savings vs banking at the bank branches. SME owners can open the DBS Digital Account online conveniently in five minutes, without having to visit a branch.
Joyce Tee, Group Head of SME Banking, DBS Bank said: "We have designed a digital-only account to give SME owners an option to keep banking costs low, especially when the operating environment has been more challenging in recent times. We are able to pass on some savings to SMEs and not charge fall-below fees by digitalising our processes and implementing more straight-through processing on the back end. We have also made the application process simple and convenient, making banking simpler, faster and efficient for busy SMEs."
George Li, Director of Projects & Innovation, Stamford Painters said: "With the DBS Digital Account, DBS is truly helping young SMEs. The 'no-minimum' balance requirement is useful as it gives my business flexibility in how I can use my cash to develop my painting business efficiently. I can also easily manage my banking with the mobile banking app.  The application process was simple, straightforward and fast – all I had to do was key in my business registration number and I was able to complete the application quickly."
The DBS Digital Account is the latest in a slew of initiatives by DBS to bring greater convenience and value to SME customers through digital banking. SMEs can also apply for loan products and bankers' guarantee online, while on the go.
About DBS
DBS – Living, Breathing Asia
DBS is a leading financial services group in Asia, with over 280 branches across 18 markets. Headquartered and listed in Singapore, DBS has a growing presence in the three key Asian axes of growth: Greater China, Southeast Asia and South Asia. The bank's capital position, as well as "AA-" and "Aa1" credit ratings, is among the highest in Asia-Pacific.