DBS Launches AI-driven Working Capital Solution to Meet Unmet Working Capital Needs among Micro and Small Enterprises in Singapore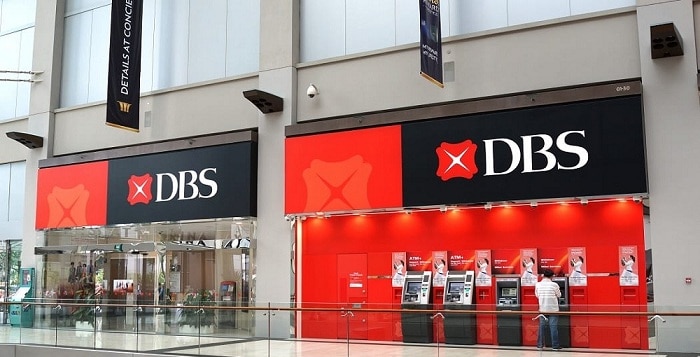 'DBS Quick Finance' to give identified customers almost instant access to SGD 300,000 of working capital
Partnership with Xero to offer SMEs personalised credit terms and loan quantums
Just as the Covid-19 pandemic looked like it was under control, SMEs in Singapore are now grappling with an inflationary environment, an impending GST hike, supply chain challenges, and rising interest rates. To help them address these issues, DBS is rolling out two solutions to address unmet working capital needs of SMEs in Singapore – 'DBS Quick Finance' and a partnership with Xero, a global accounting platform for small business.
With 'DBS Quick Finance', DBS will be proactively reaching out to identified customers through its DBS IDEAL platform to extend working capital and cashflow support. 'DBS Quick Finance' enables almost instant access to financing of up to SGD300,000. Customers will have the flexibility to choose between an overdraft which can be drawn down when needed or a working capital loan which will be serviced every month.
Through hyper-personalised artificial intelligence and data analytics, the DBS Quick Finance application process has been reduced to just one minute to apply, one second to approve and in some instances, even instant disbursement, with no additional paperwork.
Gene Wong, Singapore Head of SME Banking (Micro & Small Segment), DBS, said, "Just as business owners were looking to put two years of pandemic-driven economic uncertainty behind them, SMEs are now having their mettle tested with inflationary pressures, a GST hike, supply chain headwinds and geopolitical tensions. DBS aims to double down on our support for micro and small enterprises by tapping on our digital capabilities and advanced data analytics to pinpoint potential financial needs with greater precision, and reach out proactively before their needs become too overwhelming or urgent. Having worked hand in glove with our micro and small businesses to tide through the unprecedented challenges of Covid-19, we are confident that business owners will remain resilient, and we will emerge stronger together."
In addition, DBS' partnership with Xero will also enable SME customers in need of financing to apply for working capital loans simply by sharing their day-to-day accounting transactional records direct from Xero's platform with DBS for credit assessment purposes. With the aim of making access to working capital simpler and easier for SMEs in Singapore, this new feature could further benefit customers by offering personalised credit terms and loan quantums derived from a deeper understanding of SMEs' transaction and business flow patterns.
Over the course of the Covid-19 pandemic, DBS has engaged SMEs in Singapore to extend working capital and cashflow support, with greater focus paid to the micro and small business segment. Since 2020, DBS has approved over 16,000 collateral-free loans totalling more than SGD 7 billion to SMEs in Singapore, with over 90% of these loans going to micro and small enterprises. According to the DBS SME Pulse Check Survey published earlier this year[1], over 85% of SMEs indicated that ensuring consistent cashflow and managing costs was a key business priority in 2022.
At the same time, DBS is tapping on emerging technologies to help micro and small enterprises manage their credit risk. DBS has been proactively engaging SMEs identified by its artificial intelligence and machine learning models at the earliest signs of trouble with advisory support and financing solutions before their financial situation becomes unsalvageable. With these capabilities, the bank was able to successfully identify over 95% of non-performing SME loans at least three months before the businesses experienced credit stress. Over 80% of identified at-risk borrowers were averted from risk.
DBS has also rolled out a range of enhancements over the past year to make the banking journey for business owners more intuitive, intelligent, and invisible. These include:
Offering SMEs a fully-digitalised, end-to-end account opening and onboarding process. In February 2021, DBS became the first bank to introduce SingPass Face Verification as an authentication method for SME account opening. Today, SMEs can access their new corporate account online in less than 20 minutes from the point of application, and more than 10,000 new SME accounts were opened with DBS in 2021.
Availing to SMEs a completely digital loan application, approval and acceptance process. Since July 2021, eligible SMEs have been able to accept loan offers digitally through IDEAL, the bank's one-stop online corporate banking platform. This netted SMEs up to a month in time savings by removing the hassle of scheduling physical meetups with their bankers or arranging for document drop-offs, two of the most common loan acceptance methods in the industry today.
DBS offers SMEs a suite of solutions for their cross-border trade financing needs. The bank offers SMEs a multi-currency account to facilitate cross-border transactions, helping SMEs simplify the management of 13 currencies most used by SMEs in Singapore, all from the convenience of one wallet. In testament to the relevance of DBS' digital financing solutions, more than nine in 10 of the bank's supply chain finance transactions across Asia were carried out through digital platforms last year. These translated to DBS registering robust growth in revenue from trade ecosystems which doubled year-on-year in 2021. DBS has also been offering same-day digital supplier onboarding to its corporate clients since 2019. Coupled with digitally enabled capabilities such as intuitive lending, cash management and trade finance services, as well as foreign exchange solutions, DBS is able to provide SMEs a more customised and seamless experience.
Customers who wish to find out more about these two working capital solutions can access the DBS SME Financing toolkit here.
[1] DBS survey finds that most SMEs in Singapore continue to keep a close eye on cashflow, despite confidence in coping with cost pressures
Source: DBS