DBS Introduces DBS SME Connect portal to help Accelerate SME's Digitalisation Efforts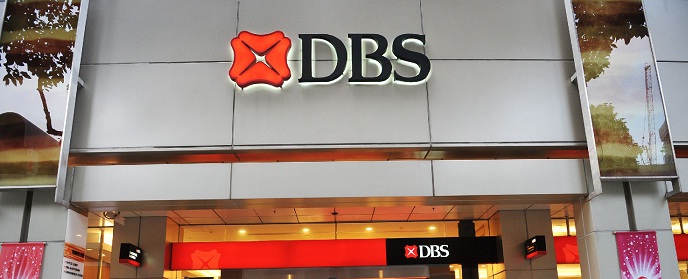 Portal lists services to help SMEs get digital, connected and protected
In an all-out effort to help SMEs in their digital transformation journey, DBS launched DBS SME Connect, a portal for SMEs across all industries to access web-based business tools and services to get digital, connected and protected fast. SMEs who are trying to keep pace with the technological shifts in the local and global economy can access accounting, HR and payroll, digital marketing, ecommerce, and cybersecurity solutions to give them a leg up.
Joyce Tee, Group Head of SME Banking, DBS Bank said that the DBS SME Connect portal will empower SMEs with the tools to grow and scale their business in these fast-changing times. "The needs of SMEs are diverse, and as their banking partner, we want to provide a greater selection of solutions that will help them build their foundational digital capabilities and accelerate their transformation journey. With our partners and the DBS SME Connect portal, we hope to make banking simpler and more seamless for our customers, so they have a more structured approach to navigating the digital economy," Tee added.
In addition, new-to-bank SME customers[1] can also open an account with the bank instantly without having to visit a branch or meet with a relationship manager. With this fully automated process, DBS estimates that over 80% of new accounts will be opened through this channel this year.
DBS SME Connect supports the Infocomm Media Development Authority's Start Digital programme to help SMEs build strong digital capabilities through the adoption of digital solutions. It also helps SMEs pave the way for future growth by integrating basic digital technologies into their daily operations.
One SME looking to sign up for these services through the DBS SME Connect portal is SourceSage, a Singapore-based fintech specialising in commodity trading. Set up in 2015, the company has grown and expanded and today has offices in Singapore, Vietnam, India and Thailand. "As a young startup, managing our human resources, payroll and cybersecurity functions for our overseas offices is challenging. Sourcing for the right vendors and partners is time-consuming and tedious as well. I'm looking forward to signing up for a few of the services on DBS SME Connect, and I hope this will help improve our productivity and operations," said Jian Min Sim, CEO and Co-Founder of SourceSage.
The DBS SME Connect portal is the latest addition to DBS' digital suite of services for SMEs that span real-time digital cross-border payment tracking to corporate multi-currency account services. In November, the bank also launched DBS MAX, Singapore's first mobile-based QR payment collection solution that improves cash flow for SMEs.
The bank has also been proactive in helping its SME clients grow through its DBS BusinessClass social platform, which runs an annual disruption event; its TechMatch programme, which matches customers with suitable providers and even potential acquisition targets; and its SME Academy, which gives foundation classes to help entrepreneurs get started.
Annex A – List of SME Connect partners
Accounting
– Financio Premium – an IRAS compliant software that has real time reports, automated bookkeeping, invoice-purchasing, and cash flow and tax management features. Financio is a product of ABSS, formerly known as MYOB.
– Xero – A cloud-based accounting platform that enables SMEs to better manage their cash flow.
HR and Payroll
– Singtel Essentials HR Plan – A software that allows employees to submit leave/claims applications and retrieve their payslip.
– Talenox – A cloud-based software with systems integration and the latest statutory updates.
– Info-Tech – A programme that allows tracking of employees' attendance via mobile.
Digital Marketing
– Adtiq – A platform for small businesses to plan, create, manage and optimise their advertising campaigns.
Ecommerce
– Sitebeat – an easy-to-use website builder.
– My Online Store – Users can design their own website or select templates
– Shoptiq – an ecommerce platform with website templates, integrated payment gateways and a network for global logistics providers
Cybersecurity
– Singtel Broadband Protection Plan – a cloud-based security service comprising anti-virus and anti-spam capabilities that help prevent general Internet threats from entering one's business network.
– ZoneAlarm Mobile Security – a mobile security application that provides a suite of services that protects mobile users from online attacks, viruses and spyware so SME owners are assured that their mobile device and personal data are protected as they surf the web and download files.
About DBS
DBS is a leading financial services group in Asia, with over 280 branches across 18 markets. Headquartered and listed in Singapore, DBS has a growing presence in the three key Asian axes of growth: Greater China, Southeast Asia and South Asia. The bank's "AA-" and "Aa1" credit ratings are among the highest in the world.
Source: DBS