DBS, GOJEK Expand Payment Services Partnership in Singapore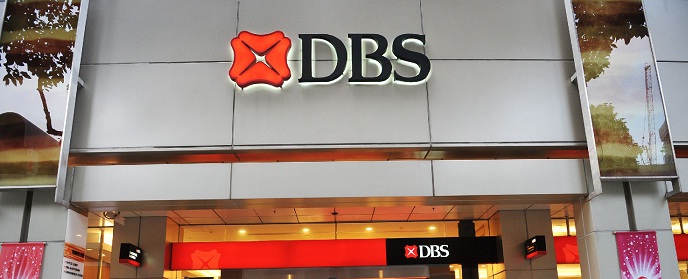 GOJEK riders can now pay for rides with DBS PayLah!
Both companies exploring joint rollout of new services in Indonesia as part of a regional strategic partnership agreement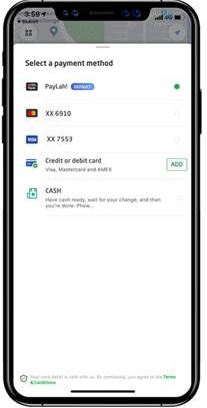 In a move to provide more convenient payment options to users, DBS Bank and GOJEK announced that consumers in Singapore can now pay for their GOJEK rides with DBS PayLah!. GOJEK customers will be able to add DBS PayLah! as a preferred payment method for GOJEK rides after a one-time authorisation and set-up. This feature has been made available in the GOJEK app for both iOS and Android users in Singapore.
According to GOJEK, about 35% of its daily ride-hailing transactions are paid for in cash. This presents an opportunity for DBS and GOJEK to encourage users – who may not own a debit or credit card and so need an alternative to cash payments – to adopt digital payments to enjoy a more convenient and seamless payment experience. DBS PayLah! is Singapore's most popular mobile wallet. Today, over one million users are able to use DBS PayLah! at some 80,000 merchants in Singapore. Consumers can also look forward to GOJEK's integration within DBS PayLah! in the next few months.
"As GOJEK's preferred payment partner in Singapore, we are pleased to expand our payments services partnership to provide a full suite of easy and seamless options for consumers to travel and pay as they prefer," said Shee Tse Koon, Singapore Country Head, DBS Bank. "DBS and GOJEK are two companies that share the same vision of providing the best possible experience for our customers, and in doing so, we are laser-focused on creating long-term value and building a sustainable future."
Lien Choong Luen, General Manager of GOJEK Singapore, added: "We value our partners and are always finding new ways to work with them to bring new benefits to our users. Through integrating DBS PayLah! in the GOJEK app, our riders will have greater flexibility to choose their preferred payment methods, which allows for a more seamless travel and payment experience with every ride. This is the latest benefit that we are bringing to our users in partnership with DBS – and will not be the last. We will continue to collaborate to find innovative ways to deliver value to our customers."
To that end, GOJEK has also partnered DBS in Singapore on:
Creating better flexibility and a better experience for driver-partners: GOJEK's driver-partners can make unlimited real-time withdrawals of their earnings from their GOJEK wallets. Payouts are deposited directly into their bank accounts. This is made possible by DBS IDEAL RAPID – a straight-through API solution that has been integrated into GOJEK's driver payment process to enable GOJEK to provide real-time payment services for its drivers. In recognition of this payment milestone, GOJEK and DBS were awarded "Best Payments and Collections Solution" at The Asset's Asian Awards 2019.
Supporting social enterprises and beneficiaries at the DBS Marina Regatta: GOJEK came forward in support of DB Hearts, a ground-up movement made up of volunteers who seek to make communities more inclusive through dragon boating. DB Hearts' volunteers and their fellow paddlers, who include participants with special needs and from marginalised communities, enjoyed subsidised GOJEK rides to and from this year's DBS Marina Regatta – where they took part in the Community Race event and participated in Singapore's largest eco-maze.
Shee added, "Following the success of DBS and GOJEK's partnership in Singapore, where GOJEK recently celebrated their 10 million-trip milestone, we have also entered the next phase of our partnership in Indonesia. Indonesia is a key growth market for DBS, and is where GOJEK has established itself as an innovation leader by becoming a part of Indonesians' everyday lives."
DBS and GOJEK are exploring collaboration opportunities in Indonesia, such as cross-marketing initiatives, with further details to be announced in due course. Indonesia is where GOJEK is headquartered in, and where DBS provides a full range of services in consumer, SME and corporate banking across 13 major cities, and has more than 460,000 digibank customers to date.
For more information on using DBS PayLah! on the GOJEK app, please visit go.dbs.com/sg-gojek.
About DBS
DBS is a leading financial services group in Asia with a presence in 18 markets. Headquartered and listed in Singapore, DBS is in the three key Asian axes of growth: Greater China, Southeast Asia and South Asia. The bank's "AA-" and "Aa1" credit ratings are among the highest in the world.
Source: DBS