DBS Furthers Commitment To Shape Future of Banking with Launch of New Innovation Facility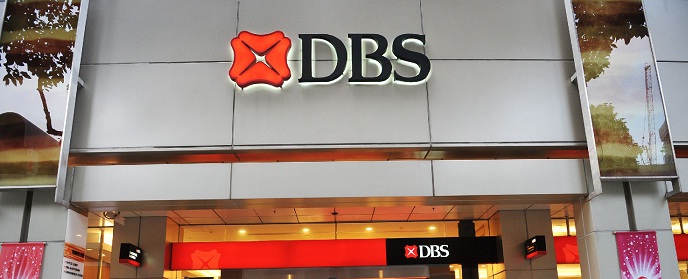 DBS Bank, recently acknowledged as the World's Best Digital Bank, officially opened DBS Asia X (DAX). Located at the Sandcrawler Building in Fusionopolis, DAX is a 16,000 sq ft innovation space that has project pods and spaces, journey rooms, co-working spaces for up to 100 people as well as an auditorium and cafe.
The opening of DAX coincides with the inaugural week long Singapore FinTech Festival, and was officiated by the Monetary Authority of Singapore's (MAS) Deputy Managing Director Jacqueline Loh and DBS CEO Piyush Gupta.
Over the past three years, DBS has been deeply immersed in furthering its digital transformation agenda. This includes embarking on a comprehensive and holistic mission to changing the culture and mindset of staff, re-architecting the bank's technology infrastructure, and leveraging Big Data, biometrics and artificial intelligence to reimagine banking.
The bank has also been actively engaging the FinTech ecosystem with programmes such as the DBS HotSpot, the first pre-accelerator programme created and wholly-run by an Asian bank. Over 40 start-ups were accelerated as part of the programme, which will now be housed at DAX. In addition, the bank has also run a number of hackathons to discover new solutions and services to unlock further value in the financial services space. Through the DBS Foundation, the bank has supported and nurtured over 100 social enterprises.
Said Piyush Gupta, CEO of DBS Bank: "DBS Asia X underscores DBS' ongoing commitment to shaping the future of banking and embracing the future of work. It is a purpose built facility for DBS employees from all over the region to come together, design and develop iconic customer journeys and work in close collaboration with start-ups and the broader FinTech community. We look towards helping to further Singapore's Smart Nation agenda as we transform DBS into a 22,000 person start-up. "
Said Jacqueline Loh, Deputy Managing Director, MAS: "The opening of DBS Asia X today is a new milestone in DBS' innovation journey.  With the building up of its innovation capabilities at DBS Asia X, and the development and delivery of innovative solutions across a wide range of business areas, DBS Asia X will play an important role in bringing DBS' strategic priorities in the area of technology and innovation to fruition.  It will also increase DBS' contribution to the development of Singapore's FinTech ecosystem, which is an important area of focus for Singapore. We believe that innovation-led growth will drive our next phase of development towards a Smart Financial Centre."
Said Neal Cross, Chief Innovation Officer, DBS Bank: "As a crucial component of our digital agenda, we are making good headway in creating a "FinTech-like" workforce that is consumed with disrupting and redesigning the customer experience. With our new innovation facility, we will provide yet another agile space to catalyse greater cross-functional collaboration and experimentation in our people to reimagine banking and create joyful customer experiences."
DBS is one of the first banks in the region to adopt human-centred design thinking. This year, more than 5,000 DBS employees were exposed to agile methodology and other digital concepts through customer journey workshops and hackathons held across the region. The bank has ran over 1,000 experiments and the bank's senior managers are each responsible for owning for at least one customer journey, to collectively transform the overall DBS experience for customers and employees alike.
DBS has collaborated with FinTechs to create state-of-the-art customer offerings. For example, digibank, India's first mobile-only bank, comprises artificial intelligence technology from US-based Kasisto, an intelligent budget optimiser from Singapore-based Moneythor and a soft token solution by Singapore-based V-Key.
DBS aims to co-locate DBS employees from around the region in the new facility as it embraces a new way of working and develops iconic customer journeys. At DAX, the bank will also run numerous programmes to fuel innovation. This includes:
Establishing the FinTech Foundry, a start-up engagement initiative, where FinTechs will be encouraged to partner with DBS staff to prototype ideas, as well as develop mobile and web banking solutions via an eight to 12-week programme. The initial focus will be on delivering customer-centric concepts related to insurance, deposits, payments, wealth management and cybersecurity. This programme will leverage DBS' tech specialists, user experience designers, ethnographic specialists and data scientists.
Regular API hackathons which will involve start-ups, SMEs and Social Enterprises interested in finding ways to innovate and seamlessly integrate banking into the lives of customers and the communities we serve.
Apart from being named World's Best Digital Bank[1] and Best in the World for Digital Distribution[2], its Chief Innovation Officer Neal Cross was also recognised as the Most Disruptive CIO in the World[3].
[1] Euromoney Awards for Excellence
[2] Efma Accenture Innovation Awards
[3] Talent Unleashed
About DBS
DBS – Living, Breathing Asia
DBS is a leading financial services group in Asia, with over 280 branches across 18 markets. Headquartered and listed in Singapore, DBS has a growing presence in the three key Asian axes of growth: Greater China, Southeast Asia and South Asia. The bank's capital position, as well as "AA-" and "Aa1" credit ratings, is among the highest in Asia-Pacific.
DBS is at the forefront of leveraging digital technology to shape the future of banking, and has been named "World's Best Digital Bank" by Euromoney. The bank has also been recognised for its leadership in the region, having been conferred "Asia's Best Bank" by The Banker and Euromoney, and "Asian Bank of the Year" by IFR Asia. The bank has also been named "Safest Bank in Asia" by Global Finance for eight consecutive years from 2009 to 2016.
DBS provides a full range of services in consumer, SME and corporate banking. As a bank born and bred in Asia, DBS understands the intricacies of doing business in the region's most dynamic markets. DBS is committed to building lasting relationships with customers, and positively impacting communities through supporting social enterprises, as it banks the Asian way. It has also established a SGD 50 million foundation to strengthen its corporate social responsibility efforts in Singapore and across Asia.
With its extensive network of operations in Asia and emphasis on engaging and empowering its staff, DBS presents exciting career opportunities. The bank acknowledges the passion, commitment and can-do spirit in all of our 22,000 staff, representing over 40 nationalities. For more information, please visit www.dbs.com.