DBS – First Bank in Singapore to Launch Financial Planning Centre Offering Free Advisory Services; No Financial Products Sold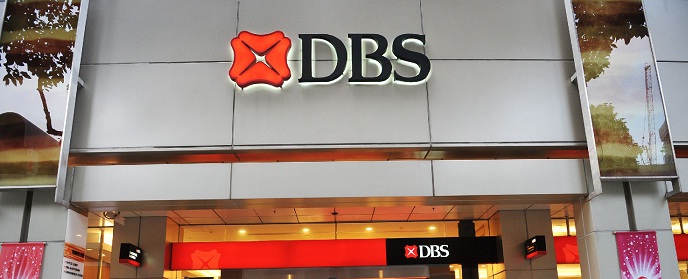 "NAV – Your Financial GPS" is new financial planning initiative to help young adults navigate through life's changes, uncertainties and opportunities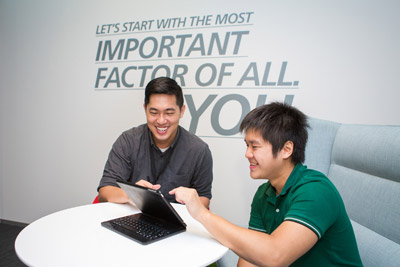 DBS, Southeast Asia's largest bank, launched "NAV Hub", Singapore's first financial planning centre by a bank which offers free advisory services, with no financial products being sold. Targeted at young adults, the "NAV Hub" is part of a new financial planning initiative by DBS named "NAV – Your Financial GPS", aimed at helping customers navigate through life's changes, uncertainties and opportunities.
The "NAV Hub" is located in the central business district at Tanjong Pagar, and is the first of its kind to be set up by a bank in Singapore. Young adults can enjoy free personalised financial planning sessions with DBS' NAV crew, where they can learn more about their current financial health, as well as understand their financial goals and how to achieve them. The financial planning sessions are conducted independent of sales and no financial products will be sold. They can also obtain financial planning tips from the NAV online space and attend monthly financial planning classes at the "NAV Hub" conducted by industry experts.
To understand the aspirations and challenges faced by young adults in Singapore, DBS conducted a research study into its customers aged 20-35 (tertiary students, NSFs, first jobbers with less than two years of working experience, single working adults and married working adults), and the key findings include:
• More than 50% of customers do not plan and do not know how to plan
• 60% of young adults want to manage their money better to help them achieve their future goals
• Their top three financial goals are: 1) Buying a home; 2) Growing their money; 3) Self-development (furthering studies, skills upgrade etc)
• Majority of young adults who plan for financial goals do not know the estimated target amount needed to achieve each goal
There are two groups of customers who will benefit the most from the services of "NAV – Your Financial GPS". The first group is young adults who are novices in financial planning and need help to get started. The second group is people who may have taken some actions towards their goals and require further guidance. To help these groups of people who may find financial planning conversations daunting, DBS collaborated with various partners such as IDEO, a human-centred design agency to develop innovative tools to make these conversations fun and engaging.
Said Mr Brandon Lam, DBS' Singapore Head of Financial Planning Group, "We designed 'NAV – Your Financial GPS' as an interactive concept for young adults to fully understand their financial health and make concrete plans to work towards their financial goals. These could be conversations on buying their first homes, getting married, raising children, growing their money or retiring comfortably. The 'NAV Hub' provides a relaxed environment for these conversations to take place and we are committed to be their trusted partner on their financial planning journeys."
Said Mr Jonathan Tan Jun Jie, a 19-year-old student who went through the personalised financial planning session, "The 'NAV Hub' and its programme have given me a great insight to my future of financial planning. It's shown me the progress and problems of my savings, and also an evaluation of my assets. The NAV crew also gave me tips and suggestions on ways I could go about doing my saving plans for my future and it has helped me to better understand my current financial situation. I would definitely recommend youths that have not yet started financial planning to go for a session as it would really help them understand the financial position they are in."
About DBS
DBS is a leading financial services group in Asia, with over 280 branches across 18 markets. Headquartered and listed in Singapore, DBS has a growing presence in the three key Asian axes of growth: Greater China, Southeast Asia and South Asia. The bank's "AA-" and "Aa1" credit ratings, is among the highest in the world.