DBS and Singtel Launch Resource Packages to Help SMEs Enhance E-Commerce and Cashless Capabilities in the Second Edition of 99% SME Campaign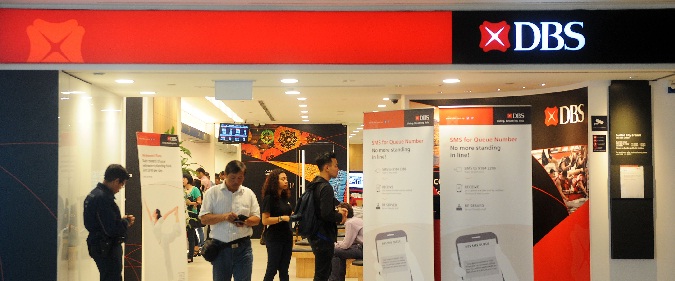 DBS and Singtel announced the launch of a suite of resource packages to help SMEs in Singapore enhance their capabilities with e-commerce and cashless payments, as part of the 99% SME campaign. The campaign will also rally consumers to shop with SMEs during the SME Week from 14-23 October.
The campaign, which is in its second year, is supported by SPRING Singapore, Infocomm Development Authority of Singapore (IDA), trade associations*  and chambers of commerce and industry**. The official media partner is MediaCorp and MasterCard is a strategic sponsor.
Ms Joyce Tee, Group Head of SME Banking, DBS Bank said: "The 99% SME campaign is a result of a nationwide, public-private-partnership that supports the government's  emphasis on building local capability as SMEs now play an even more crucial role to shape the future of Singapore's economy. Together with our partners, we are focusing our efforts on helping SMEs build capabilities in e-commerce, become more efficient by adopting cashless solutions and gain new skills with specially designed training programmes."
The inaugural campaign last year saw over 1,600 SMEs sign up to participate in the SME Week and helped reach more than a million people through social media to garner public pledges of support. As a result, some SMEs have reported increased sales of up  to 50% during that period.
Mr Andrew Lim, Managing Director, Business Group, Group Enterprise at Singtel said, "The previous year's campaign results exceeded our expectations and reinforced our resolve to help our SMEs. We will build on last year's momentum with our partners to help even more SMEs and go beyond our support we offered previously. Through the resource package this year, Singtel will help participating SMEs hone their competitive edge by going digital with a simple and affordable e-commerce solution and training courses. To jumpstart their growth, we will rally our many customers and employees in Singapore to lend their support to the SMEs."
Mr Ted Tan, Deputy Chief Executive, SPRING Singapore, said: "SPRING remains a strong supporter of the 99% SME Campaign as it enters its second year, and we are delighted to collaborate with DBS and Singtel to drive capability upgrading efforts in our local SMEs to help them grow. The efforts to drive the adoption of cashless and e-commerce solutions are critical especially in this age of increasingly digitally-savvy consumers. We encourage the business community to participate in this campaign and leverage the platforms to build up business capabilities and skillsets to address the market needs."
Cashless and e-commerce solutions
SMEs can look forward to a suite of resource packages with preferential pricing and fee waivers to help them adopt cashless and e-commerce solutions. These solutions aim to increase productivity, reduce staff workload, improve customer experience and help businesses reach new customers.
DBS, in partnership with Applied Mesh, will be offering the first 10 participating SMEs in the food & beverage industry a sponsorship package as well as 25% discount on the monthly subscription fee when they adopt DBS FasTrack. DBS FasTrack is a payment and ordering solution that allows F&B SMEs to quickly launch their own mobile apps where customers can place advance orders and payment, eliminating queue times for customers. Chain F&B outlets such as Old Tea Hut, OKG Express and Five Star Hainanese Chicken Rice Restaurant have adopted this solution since it was commercially available last month. The solution is pre-qualified under IDA's Enhanced iSPRINT scheme as an Emerging tech solution for the F&B sector to help eligible SMEs offset the cost of deployment.
To give participating SMEs a good head start to e-commerce, Singtel will be providing the first 500, with a complete and affordable e-commerce solution, under the Singtel e-commerce Solution resource package, for 99 cents a day during the initial six months. Through workshops and hands-on facilitation, the resource package can help SMEs to easily create online stores, in a matter of hours for some and a few days for others. In addition, Singtel will provide marketing training for SMEs to help them attract and retain online customer eyeballs to sustain their sites.
To encourage SMEs to adopt cashless payment solutions, DBS and NETS are offering annual fee, set-up fee and terminal subscription fee waivers totalling SGD1,036 in the first year for the first 250 new merchants who sign up for the unified NETS and DBS Card Acceptance service. With the new unified service, merchants only need to install one terminal for both NETS and credit card payments.
DBS will also extend to all participating SMEs an exclusive SGD10,000 overdraft facility with an attractive 6% interest rate, which is one of the lowest interest rates for overdrafts available in the market currently, to help small enterprises optimise their cash flow.
Training courses at DBS Academy
This DBS Academy and partners of the 99% SME campaign will offer training courses to SMEs and their employees to upgrade their knowledge and kick-start their online store. Singtel and DBS will be working with SPRING to organise seminars/workshops to help SMEs better understand e-commerce, including areas such as data analytics, digital marketing and cyber security. Other courses in the pipeline include cash management and working capital optimisation, managing financial market risk, accounting and taxation basics. Opened in December 2015, the DBS Academy sets a new benchmark for innovative learning spaces and approaches in the region.
Advertising grant from Mediacorp
Mediacorp will also be giving out SGD300,000 in an advertising grant to three SMEs in a contest onwww.Toggle.sg, Mediacorp's digital entertainment and lifestyle service. Consumers will be invited to submit photos of their favourite SME with a short caption. The campaign organisers will then shortlist 10 SMEs and produce videos of them for public voting. The top three SMEs with the highest votes will each receive a SGD 100,000 advertising grant from Mediacorp.
Rallying consumers to patronise SMEs during SME WeekThe campaign will culminate with a 10-day SME Week where there will be a drive for consumers to buy from participating SMEs. In the weeks leading up to the SME Week, consumers can check out the special deals offered by participating SMEs on the 99% SME website (www.99sme.sg) and share them with their friends – it will list all participating SME online stores for prospective customers. The SME Week will be held from 14-23 October 2016.
In addition, to attract more shoppers, DBS and Singtel will also be rewarding their customers who shop with participating SMEs.
As an incentive during the SME week, Singtel will give away a one month free Singtel Music subscription, worth up to S$9.90 per month, to the first 990 customers per day. This applies to those who spend at least S$99 on a single receipt at a participating SME store on the same day, either at the online or physical shop.  In total, there are 9900 free music packs to be given away.
How to participate
To tap on the various resource packages, SMEs must first join the 99% SME campaign. They can register at www.99sme.sg before 30 September. SMEs must have at least 30% Singaporean ownership and less than SGD 100 million in revenue a year, or fewer than 200 employees.
About DBS
DBS – Living, Breathing Asia
DBS is a leading financial services group in Asia, with over 280 branches across 18 markets. Headquartered and listed in Singapore, DBS has a growing presence in the three key Asian axes of growth: Greater China, Southeast Asia and South Asia. The bank's capital position, as well as 'AA-' and 'Aa1' credit ratings, is among the highest in Asia-Pacific.
About Singtel
Singtel is Asia's leading communications and ICT solutions group to both consumers and businesses. For consumers, Singtel delivers a complete and, providing a portfolio of services from next-generation communication, technology services to infotainment integrated suite of services, including mobile, broadband and TV. For businesses, Singtel offers a complementary array of workforce mobility solutions, data hosting, cloud, network infrastructure, analytics and cyber-security capabilities. The Group has presence in Asia, Australia and Africa and reaches over 600 million mobile customers in 25 countries. Its infrastructure and technology services for businesses span 21 countries, with more than 200 direct points of presence in 160 cities.