Dana-Farber Cancer Institute, Harvard T.H. Chan School of Public Health, and Irish Cancer Society join to advance cancer research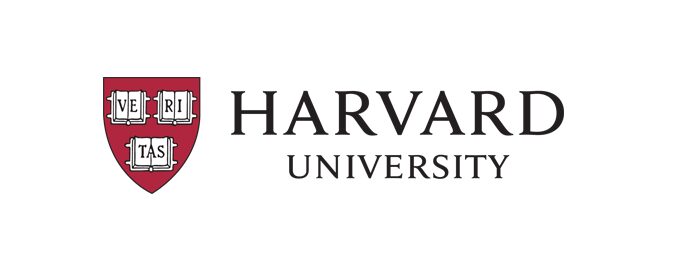 The Boston-Ireland

Prostate

Cancer Collaboration to focus on exchange of human capital and knowledge
Boston, MA —With a goal of furthering the understanding of the causes of cancer and identifying new treatments through collaboration, Dana-Farber Cancer Institute and Harvard T.H. Chan School of Public Health in Boston and the Irish Cancer Society have formed the Boston-Ireland Prostate Cancer Collaboration. This new entity will conduct and facilitate exchanges of researchers and knowledge between Boston and Ireland.
The announcement was made on April 23, 2015 during the Inaugural John Fitzpatrick Irish Prostate Cancer Conference taking place in the Aviva Stadium, Dublin, in memory of Prof. John Fitzpatrick, former head of research at the Irish Cancer Society, marking his significant international contribution to prostate cancer research.
Researchers from Dana-Farber and Harvard T.H. Chan School of Public Health will collaborate with researchers from universities across Ireland, coordinated through the Irish Cancer Society, by participating in periodic teaching and knowledge exchanges with training fellowships and scientific retreats, ultimately resulting in jointly funded
high impact projects and published research papers.
The partnership will create strategic relationships by harnessing the knowledge of cancer researchers in Ireland and Boston to enhance already established programs and initiatives in cancer biology, epidemiology, and clinical practice. With a strong research infrastructure including an annotated tissue bank and database linking laboratory data, clinical trial findings, and patient data outcomes, the initiative will utilize such technologies such as bioinformatics, micro RNA, gene mapping, and other tools to support the work.
The first fellowship is named in honor of Dr. John Fitzpatrick. The selection process to identify a talented, young scientist or clinician to undertake this unique opportunity promises to be highly competitive. The successful recipient of the reward will initially spend a two-year research mentorship in the facilities provided by the Dana-Farber Cancer Institute and Harvard T.H. Chan School of Public Health. The candidate will then bring his or her expertise back to Ireland and integrate emerging state-of-the-art research methods into Irish prostate cancer research practice.
"Together, we will develop a strong partnership in developing young investigators in Ireland and Boston and deepen scientific knowledge in cancer with the goal of applying new knowledge to cancer treatment," said Philip Kantoff, M.D., chief of division of solid tumor oncology at Dana-Farber Cancer Institute and Jerome and Nancy Kohlberg professor of medicine at Harvard Medical School.
"The Boston-Ireland Prostate Cancer Collaboration builds upon fruitful collaborations and research exchanges that have taken place over the past seven years across these institutions. Using multidisciplinary, international collaborations has allowed us to leverage the unique resources and human capital and accelerate research in a way that we could never do independently," says Lorelei Mucci, Sc.D., associate professor of epidemiology at the Harvard T.H. Chan School of Public Health and leader of cancer epidemiology at the Dana-Farber/Harvard Cancer Center.
"The Irish Cancer Society is delighted to be involved in creating this exciting initiative," said Robert O'Connor, PhD, head of research at the Irish Cancer Society. "The establishment of a trans-Atlantic partnership of this nature can only have positive outcomes for patients, as cancer researchers in Ireland and Boston work together to enhance existing programmes and initiatives in cancer research."
O'Connor will lead the program.
Funding will be provided through grant awards and philanthropic activities and the first fellowship is co-funded by Sanofi-Ireland and Janssen-Ireland.
Harvard T.H. Chan School of Public Health brings together dedicated experts from many disciplines to educate new generations of global health leaders and produce powerful ideas that improve the lives and health of people everywhere. As a community of leading scientists, educators, and students, we work together to take innovative ideas from the laboratory to people's lives — not only making scientific breakthroughs, but also working to change individual behaviors, public policies, and health care practices. Each year, more than 400 faculty members at Harvard Chan teach 1,000-plus full-time students from around the world and train thousands more through online and executive education courses. Founded in 1913 as the Harvard-MIT School of Health Officers, the School is recognized as America's oldest professional training program in public health.
Dana-Farber Cancer Institute, a principal teaching affiliate of Harvard Medical School, is world-renowned for its leadership in adult and pediatric cancer treatment and research. Designated as a comprehensive cancer center by the National Cancer Institute (NCI), it is one of the largest recipients among independent hospitals of NCI and National Institutes of Health grant funding.
Irish Cancer Society is the leading voluntary funder of cancer research in Ireland. Since 1963, the Society has invested more than €33 million in cancer and research. It has funded more than 200 research projects in Ireland leading to significant improvements in understanding the mechanisms of development of cancer and to better therapeutic strategies and outcomes to patients. Collaboration, both among researchers within Ireland and with our international partners, is a core principle of Irish Cancer Society Research. In the last number of years, the Irish Cancer Society has invested in a number of collaborative initiatives including the Prostate Cancer programme, iProspect, and the first Collaborative Cancer Research Centre, BREAST-PREDICT. Through collaboration we hope to bring together researchers of all disciplines from institutions across Ireland and beyond, to work towards a common goal.