Customer Interaction: Best Practices for High Expecting Customers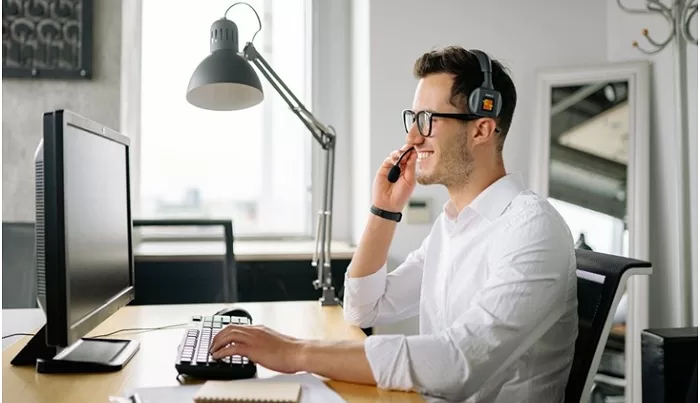 Modern customers are increasingly more demanding when it comes to the quality of the service and products they receive, no mystery to unearth here. While they can choose from hundreds, even thousands of services in the same sector, they choose you. But why so?
Brands know the game and know that customer interaction, along with customer experience, doesn't limit to just the sale and product delivery. Customer interaction has already undergone a series of makeovers that have kept pace with the rise of customer expectations.
Brands that want to keep the leading position in their niche should make customer interaction a top-of-mind priority. Above delivery of the services or products, customers choose companies that follow and exceed their expectations. They remember brands after the overall impression they got from them. Even the latest outlooks expect 81% of the marketing leaders to compete mostly on the basis of seamless customer experience in the next few years.
Understanding customer interaction
Customer interactions are instances when people exchange information and engage with brands or companies. These interactions occur throughout the customer journey and relate to sales and promotions, marketing campaigns, and service-related issues.
Customers have a plethora of reasons and channels to interact with businesses. In fact, this happens whenever:
Someone sees an ad for your brand on socials
Someone sees store signage that details features of a service or product
Someone calls your support line and asks to speak with an agent
Someone upset with their customer experience writes a negative review
 To cut straight into it, whenever you hear of complaints, you will know someone had one bad experience with your service. Maybe that customer support agent had a bad day, or the social media manager failed to reply to a loyal customer on Twitter, and things have taken a turn. But these experiences often indicate that you haven't gone that extra mile to find a solution for your customers. People love complaining, and they will likely do so to impact the image of your business and future interactions. At the same time, a new survey found that satisfied customers are likely to tell nine people about their experience with your brand. And here's how you can keep them content through interaction!
Implement an omnichannel communication strategy
Conventional communication means such as emails, phone calls, and SMS continue to work well for the high expecting customers, along with many other touchpoints.
When choosing your preferred communication channel (live chat, socials, surveys, or customer forums), identify the channel your customer bases use the most and how you offer consistent, unique and reliable customer service across these platforms. If your customer base is massively reachable through phone calls, don't let them listen to a monotonous message, instead, use acoustic jazz music on hold to lift up their mood and show how much you value their time. But before you do so, tell them why you're putting them on hold. Often, they're more likely to understand when you communicate why something is happening.
If they are active on socials like Instagram or Facebook, engage with them by creating a strong online presence and a safe space for them to address you.
Be transparent and communicative
Transparency is a key piece in customer-brand communication and especially important when you try to solve a mistake or error caused by your service or product.
Use your empathy and gratitude, and don't hesitate to explain the situation. They need to hear an apology and the guarantee that it won't happen again. Particularly if your service or product concerns users' information or personal data, or if your product works as a record system for a customer's own business, you need to assume your responsibility for your customers' dissatisfaction.
Surprise your customers
Complaints of any kind shouldn't be the only reason for interaction with your customer base. Anything else can be a reason to interact with your customers, it can be a common situation such as celebrating your birthday. You feel really nice when you receive an unexpected gift from someone, don't you? You can do that for your customers as well – add a shiny voucher with a present or a discount code, and you've got yourself a loyal customer for sure.
Here are so many ways you can add value to your customer interaction. Depending on your unique customer base, you can even offer them educational support through e-books and seminars, start a loyalty program with special rewards, send gift cards, show you appreciate their feedback, and more.
Make customer feedback a top-of-mind priority
We can't stress enough the importance of customer feedback for your brand image and future interactions. Be those surveys or customer reviews, encouraging them to provide regular feedback will show them that you value their opinions. But to do so, you will need to streamline the feedback process using easy to follow rating scales and avoiding jargon in survey forms.
Survey forms offer customers a means to voice their thoughts on your customer service or product in a way that makes them feel valued. Even better, their interactions with your customer experience representatives will allow you to improve your process or to shout out to staff going above and beyond.
Don't forget to be human
Last but not least, make your customers love reaching out to you – even when they want to complain – try to talk like a human.
We're tired of scripted corporate-speak when we call or write to an assistance service. Not only does the formal language sound hollow and insincere, but you risk driving customers away and well from your brand.
Obviously, you should keep a professional language if you're in the middle of solving someone's problem, but once you're done, and that person is reaching out to share a positive feedback, make sure you sound less scripted and more like yourself.